The Character Everyone Forgets Aidan Gallagher Played On Modern Family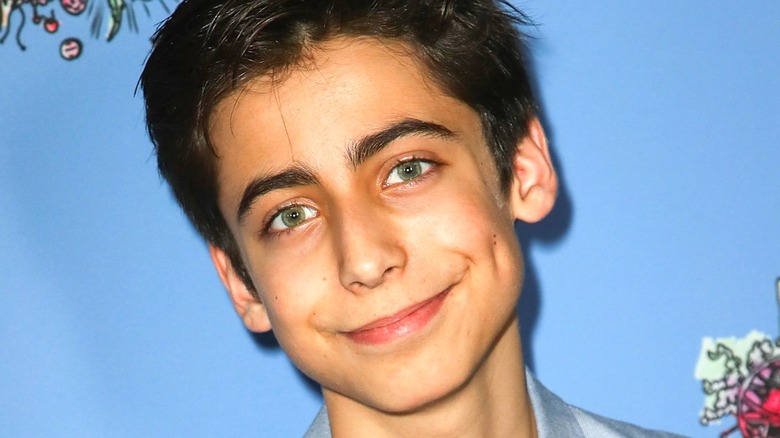 David Livingston / Getty Images
Aidan Gallagher may only be 17 years old, but he's already established himself as a big deal in Hollywood. He's best known for his performance as time-traveler Number Five on the Netflix superhero series "The Umbrella Academy." He plays an adult man trapped in the body of a 13-year-old boy because when he returned to his actual time he reverted to the age he was when he left. So Gallagher has to show off wise-beyond-his-years acting chops that have made him a fan favorite among the millions of people who watch the immensely popular Netflix show.
Gallagher has been developing those acting chops for years, because he's been performing since he was a little kid. He rose to prominence in 2014 on the Nickelodeon kids' sitcom "Nicky, Ricky, Dicky & Dawn," playing Nicky Harper, a goofy quadruplet who often gets caught up in his family's crazy schemes. He starred on the series for four years before quickly transitioning to more mature roles with "The Umbrella Academy."
But "Nicky, Ricky, Dicky & Dawn" wasn't his first acting role. His earliest TV appearance came way back in 2013, when he had an uncredited appearance in an episode of one of the decade's biggest sitcoms, "Modern Family."
Aidan Gallagher had a small role in a big hit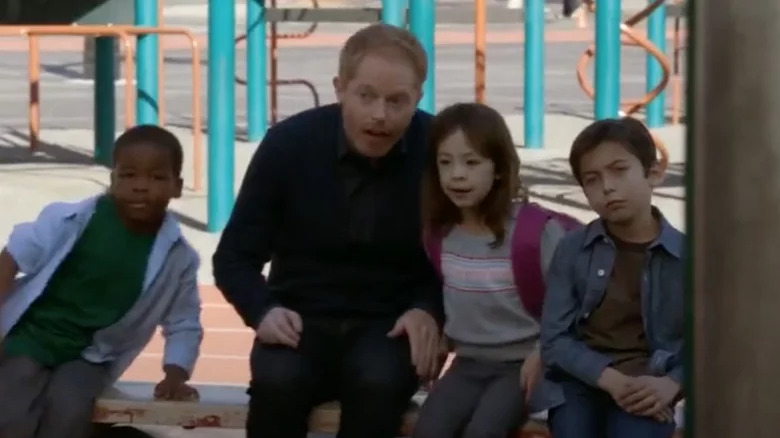 ABC
In the "Modern Family" Season 4 episode "The Wow Factor," a 9-year-old Aidan Gallagher briefly appears as a classmate of Lily Tucker-Pritchett (Aubrey Anderson-Emmons). In the episode, while Mitchell Pritchett is dropping Lily off at school, he notices that there's a playground bully terrorizing the other kids. He decides to deal with the kid in a totally inappropriate way, which ends up being very embarrassing for everyone involved, in typical Mitchell fashion.
Gallagher plays one of the kids the bully, Milo (Luke Grakal), picks on. Milo absolutely schools him in wall ball, and Gallagher's character walks off the court with his head hung. The part is so small that Gallagher's character doesn't even have a name. He doesn't speak. It's a step above being an extra. He never made another appearance on the show (maybe his character moved away, if you want to use your imagination to fill in character details the show didn't provide). But it's Aidan Gallagher's first TV appearance, which may grow to be historically significant if he has a long, successful acting career.
Gallagher will next be seen in Season 3 of "The Umbrella Academy," which is currently in production and expected to drop on Netflix some time in 2022, according to GamesRadar.