The Umbrella Academy Season 3 Is Officially A Go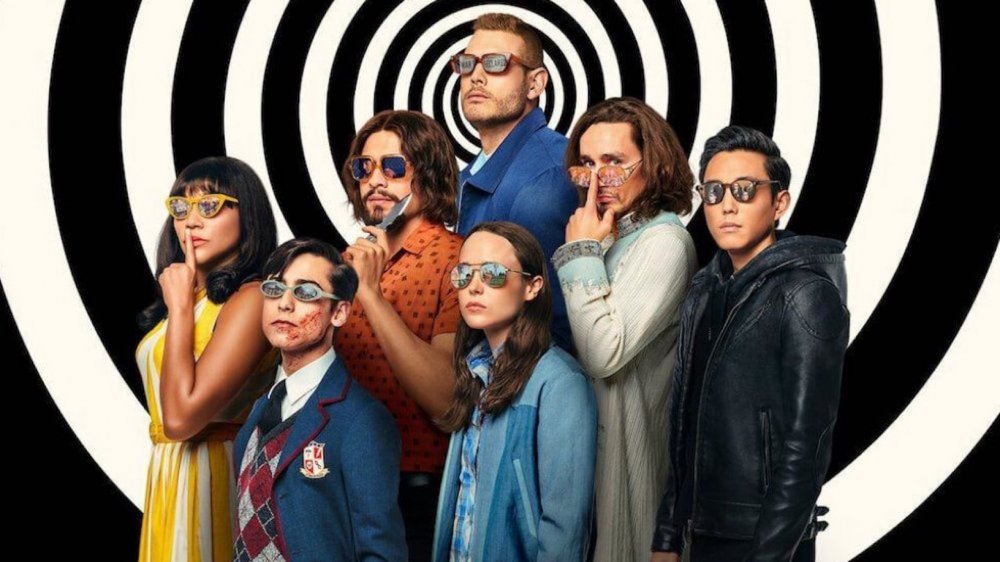 Netflix
After months of sweaty-palmed uncertainty, Netflix has finally made things official and given the green light to a third season of The Umbrella Academy. 
Netflix bosses dropped the news in a press release issued on Tuesday, November 10. The announcement further details that The Umbrella Academy is slated to make its season 3 premiere sometime later in 2021. The new season will also see Steve Blackman returning as showrunner, and, as with the first two seasons of The Umbrella Academy, will run for ten one-hour-long episodes. 
Even if it seemed like no-brainer, this season 3 confirmation will surely earn a sigh of relief from Umbrella Academy fans, who have been waiting with bated breath to find out not if but when they'd get to indulge in another adventure with the super-powered Hargreeves siblings. That's more true than ever these days, as Netflix has unexpectedly dropped the axe on several popular series of late — even cancelling GLOW just months after renewing it. It's made uncertain the return of any of the streamer's originals, let alone one as pricey as The Umbrella Academy. 
Perhaps more importantly, fans of the series can now rest a little easier knowing they will indeed get some answers in regards to a shocking season 2 cliffhanger that no doubt left their heads spinning. As it is, the countdown is officially on for The Umbrella Academy to deliver not just those answers, but also another bold, blood-spattered season of anarchic super-powered shenanigans. 
The Umbrella Academy team will re-assemble for a 2021 release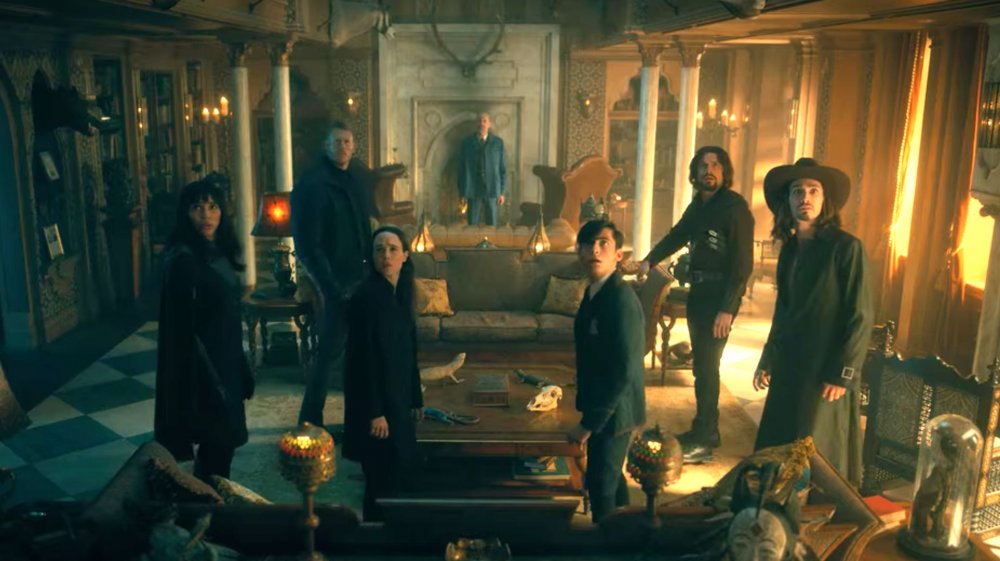 Netflix
As with seasons past, the new episodes of The Umbrella Academy will shoot in and around the Toronto area, with cast and crew heading North for filming in early 2021. Among the returning cast will be the entirety of the original Hargreeves crew, Colm Feore as the cagey Sir Reginald Hargreeves, and season 2 standout Rita Arya, who will reprise her as role the power-stealing super Lila Pitts. 
As for what's ahead for the gang in The Umbrella Academy season 3, your guess is as good as ours, since the season 2 finale changed the game in a truly unexpected way. For a refresher, season 2 of The Umbrella Academy finds the Hargreeves siblings trapped in Dallas circa 1963, trying to thwart another apocalypse, locate a path back to their own timeline, and stop the assassination of President John F. Kennedy. They're only successful in two out of three of those endeavors. But in the world of The Umbrella Academy, that can easily be counted as a major win. 
Upon returning to their own timeline, however, the gang are in a world not entirely recognizable, staring down a second crew of supers named the Sparrow Academy fronted by their unexpectedly resurrected brother Ben (Justin H. Min). 
Assuming season 3 of the series follows a similar narrative track as The Umbrella Academy graphic novels created by My Chemical Romance frontman Gerard Way and Gabriel Bá, the original Hargreeves crew will spend much of the new season struggling to fit into a new reality, and find themselves at odds with their more competent Sparrow Academy counterparts to boot. Needless to say, we can't wait to see how that all plays out.