Here's Where You Can Watch Bad Santa 2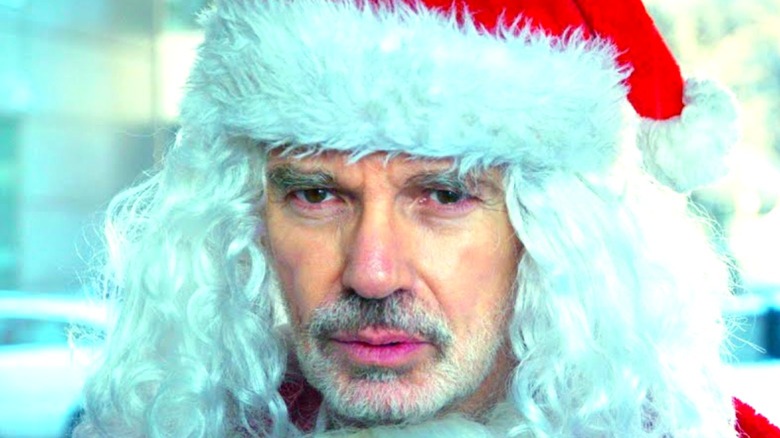 Miramax
2016's "Bad Santa 2" was released more than a decade after the original anti-Christmas classic, but it should still work in a pinch if you're exhausted by cheery Yuletide specials and need something a bit nastier for the holidays.
Billy Bob Thornton returns as misanthropic criminal Willie T. Soke. His days dressing as Santa to raid mall safes are over – that is, until he's contacted by his former partner Marcus (Tony Cox). Soon enough, Willie is back in the red suit in order to rob a charity in Chicago of millions, except now the third partner in the scheme is Willie's nightmare of a mother, the ironically named Sunny (Kathy Bates). Laughs, drinks, and violence ensue as Willie tries to deal with Sunny, starts an affair with the head of the charity (Christina Hendricks), and continues to be the worst Santa imaginable.
If you'd like to see the black-humored Christmas mayhem for yourself, here's where "Bad Santa 2" is currently available.
Bad Santa 2 is on a number of movie rental services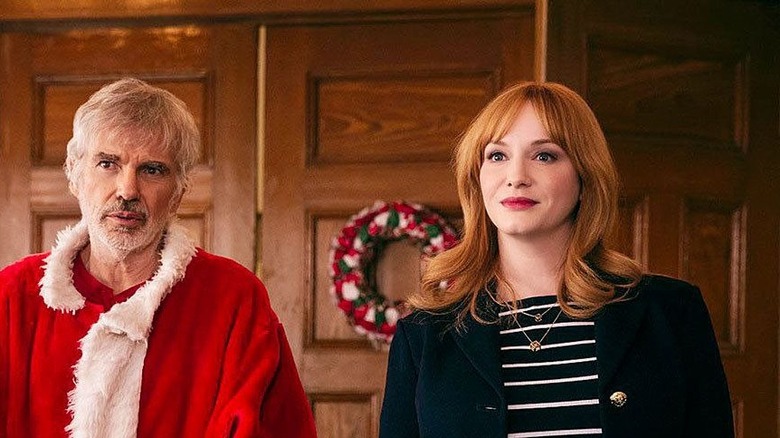 Miramax
Though the film wasn't a major player at the box office (via Box Office Mojo), "Bad Santa 2" can be found on a number of platforms. The sequel is currently available to rent for $2.99 and to buy for $12.99 from Google Play. Meanwhile, Amazon Prime has the film available for rental at $3.99 and to buy in HD for $13.99.
The service Vudu has it ready to rent for $2.99 and you can buy a copy for $12.99. On the Itunes store, you can rent "Bad Santa 2" for $3.99, or you can buy it for $14.99 and keep the movie stored in your library. You can also buy a copy on YouTube for $13.99.
Viewers more into physical copies meanwhile can also buy a DVD or Blu-Ray of the movie. Sadly, "Bad Santa 2" doesn't appear to be available on any of the major subscription streaming services, but such things tend to change month by month.