This Is What Really Happens To The Builds On LEGO Masters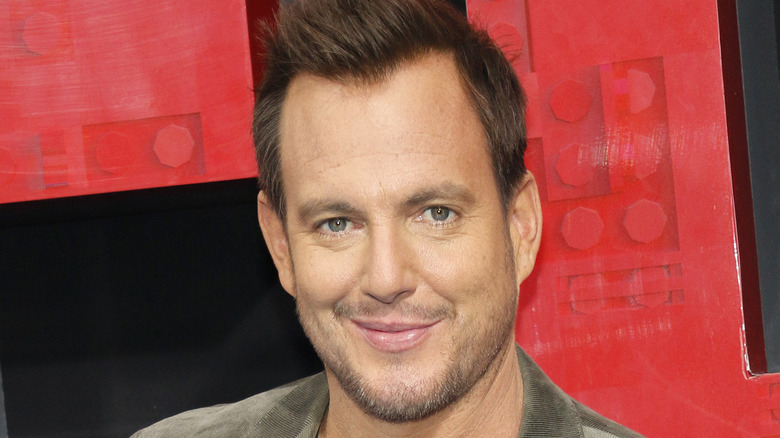 Shutterstock
Shortly after the television became a staple in homes across the globe, their programming began to diversify to pull in viewers of all backgrounds. This approach led to the advent of the game show, paving the way for the likes of "Wheel of Fortune," "Family Feud," and "Jeopardy!,"  among numerous others, to hit the airwaves. Though this brand of media isn't quite as popular as it was in the past several decades, networks are constantly looking for new ways to keep it alive in the modern-day. Thus, efforts like "LEGO Masters" have been able to not only exist but flourish.
The competition series centering on the famed building blocks arrived in the United States in early 2020 for its first season with the voice of LEGO Batman, Will Arnett, as its host. Its first 10 episodes more than caught on with Fox's viewer base, who ensured its second season will become a reality in June of 2021. As the title implies, each installment sees teams of expert LEGO builders putting their skills to the test, constructing pieces that fall in line with the given theme, and hopefully impressing the judges with their work to avoid elimination. 
From load-bearing bridges to imaginative theme parks, the LEGO master builders dazzled audiences throughout Season 1, but what ultimately becomes of their creations? 
Once the credits roll, it's off to the Brick Pit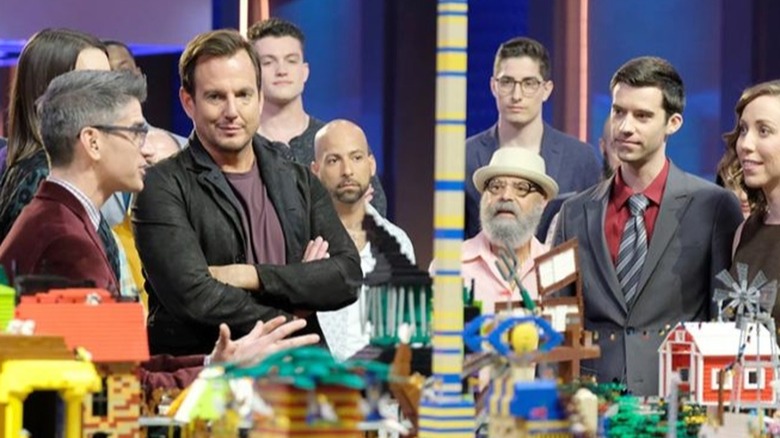 Fox
For as lovely as a freshly constructed LEGO set looks on a shelf, the possibility of its destruction at the hands of gravity is an ever-present risk. Watching hours of your life go down the drain as the $20, $40, or even $100 project you just finished falls to pieces is a special kind of frustrating. Although, if you think that's bad, imagine assembling a massive, one-of-a-kind "LEGO Masters" build only for it to suffer that exact fate. Surely the competitors' brick-built art installations are well taken care of to prevent this after the cameras have stopped rolling, right? Well, not exactly.
According to Australia's 9Now TV network website, "sadly they don't go off to a 'LEGO Masters' museum." When they're not being ravaged by bowling balls, "What really happens is each team has a sorter to break down their model after the episode," the article states. The parts then return to the famed Brick Pit from whence they came to be reused for future challenges. After all, if all of these builds that use hundreds of thousands of bricks were saved and stored, there wouldn't be many pieces left for future participants to choose from. Not to mention, constantly refilling the Brick Pit would prove a costly endeavor for LEGO.
It may be disappointing that each "LEGO Masters" build isn't put on display as they deserve — like those relocated to LEGOLAND California in June 2020 (via TheBrickFan) — but knowing such is the case so that future creators can come along and wow us with their creativity certainly makes it worth it.