LEGO Masters Season 2 - What We Know So Far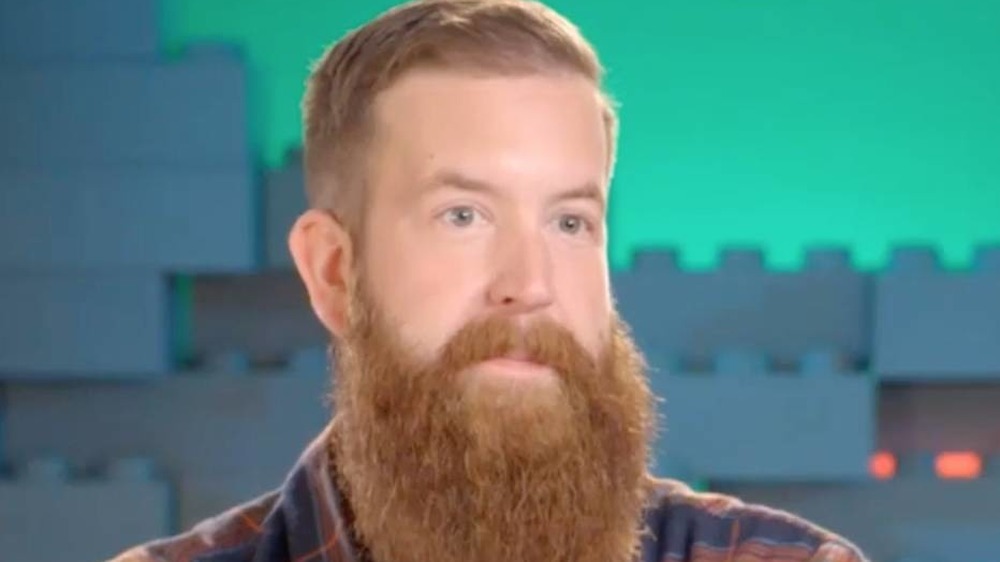 Fox
Legos — they aren't just for kids anymore. 
With Lego sets based on Ghostbusters and Back to the Future now out there, it's clear the brick-maker understands adults want to recapture a bit of their childhood with the toys containing infinite possibilities. Some enthusiasts may use the bricks for a bit of decompression and relaxation after a long day at work, but others have turned a hobby into an obsession. Over the years, some truly insane things have been built with Legos, including a life-size Terminator as well as a fully operational pinball machine. Naturally, it was only a matter of time until a competition reality series came to fruition that would test the brick-building abilities of some of the biggest Lego fans in the country, and in 2020, we got precisely that with Lego Masters. 
While the show premiered in April 2020, it took until November for the series to receive the official greenlight for a second season (via The Hollywood Reporter). Expect even bigger builds and more frantic assembling as the clock winds down when season 2 of Lego Masters drops. Here's what we know about next season as of this point.
What's the release date for Lego Masters season 2?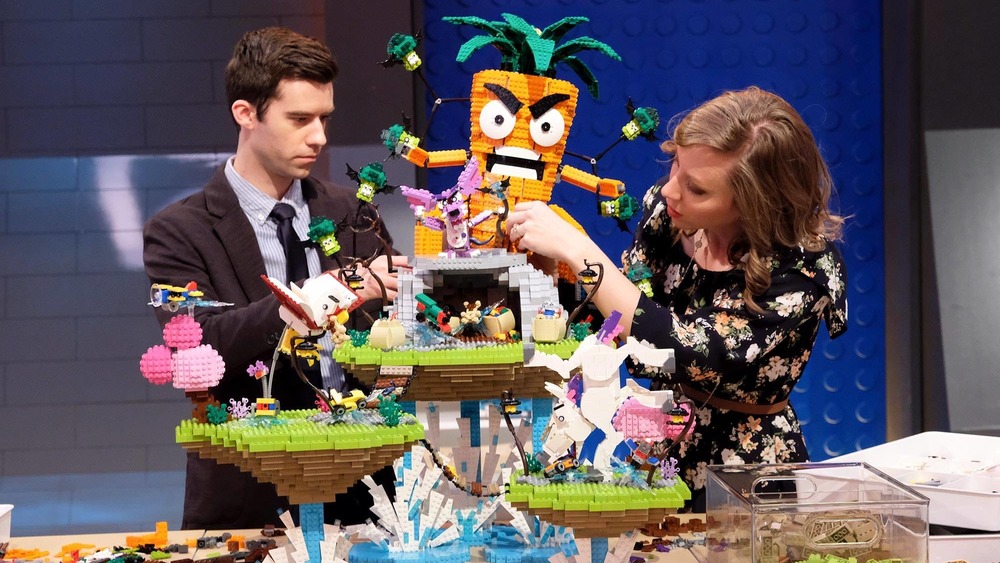 Fox
Per The Hollywood Reporter. casting was already well underway in the fall of 2020, with a goal of heading into production at the beginning of the year. While fans were left to wait on news of a potential release date for a few months after that information dropped, on April 7, the network confirmed that season 2 of Lego Masters will premiere on June 1 (via Deadline). The announcement came with a massive dump of release dates that included most of the shows that make up Fox's summer lineup.
The Lego Masters casting website said that participants in season 2 should be prepared to potentially stick around for at least five to seven weeks between February and April 2021. That timeline lines up well with the June release date, and seems to suggest that the production team was able to get most of the season in the can without a hitch — no small feat in the Time of Plague.
Who are the contestants for Lego Masters season 2?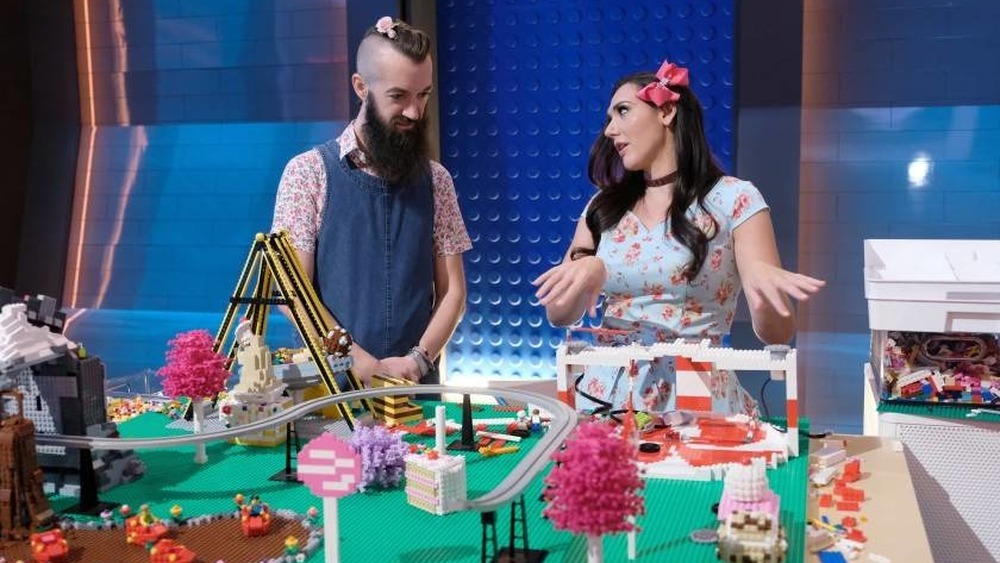 Fox
There hasn't been an announcement yet of which Lego artists out there will be joining the show for its second season. For season 1, the competition consisted of 10 teams of two people each. These enthusiasts came from all walks of life with some being friends and some being married. In fact, married couple Tyler and Amy were able to stay on the same wavelength and took home the grand prize of $100,000 and the title of Lego Masters. 
One thing's clear for whoever ends up on season 2 — they're going to have to bring some serious A-game to impress the judges after last season. In addition to building bridges made from only Lego bricks that could support 1,000-plus pounds, the teams had to develop entirely unique creations based off of Star Wars and storybook themes. When it comes to TV, every season of something has to be bigger than the last, so get ready for some more awe-inspiring Lego designs.
Who will the hosts be for Lego Masters season 2?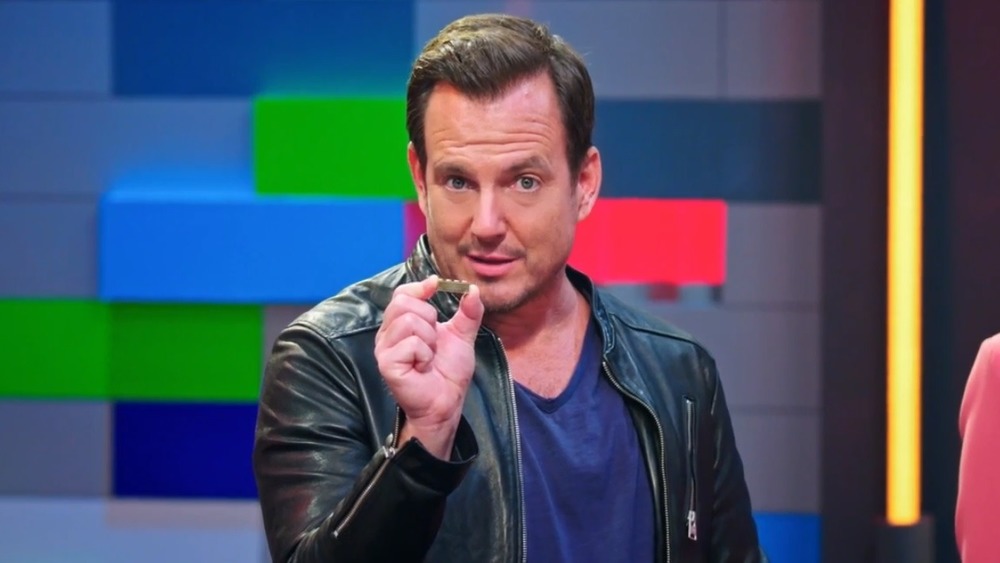 Fox
Last season on Lego Masters, Will Arnett served as the main host, a great choice considering his affiliation with the various Lego movies. He provides the voice of Batman in The Lego Movie and The Lego Movie 2: The Second Part as well as his own spinoff — The Lego Batman Movie. He brings his signature brand of humor to the proceedings, offering plenty of brick-based puns in the process. Arnett will return for season 2, and he'll be joined by the two expert Lego judges from season 1 as well — Jamie Berard and Amy Corbett. 
It's not just families at home who love the dynamic offered by Arrested Development alum Arnett. Rob Wade, the president of alternative entertainment and specials at Fox, stated, "Lego Masters raised the bar for all competition series, wowing fans with its wildly creative builds. Add to that our insanely dynamic host, Will Arnett, and it's just a great hour of family-friendly fun," via Variety. Arnett also provided an appropriately silly statement for his return: "I'm looking forward to getting back to the fun with this next block of shows. To say that these Lego puns write themselves takes away from the work I've done over the last two and a half minutes."
Season 1 also had its fair share of guest judges with Terry Crews and Nicole Byer among them. To be fair, they didn't actually judge anything; they'd just stop by for a little while to make the contestants crack a smile while they built. As such, viewers should expect at least a couple of familiar faces to stop by when season 2 of Lego Masters airs later in 2021.