The Character Everyone Forgets Will Arnett Played On The Sopranos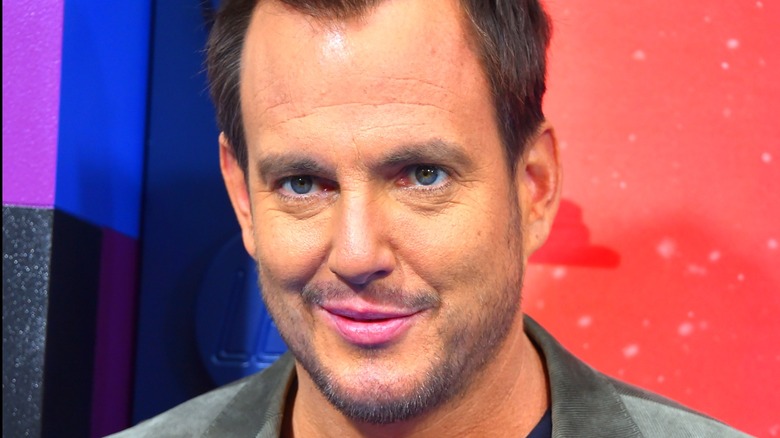 Shutterstock
Will Arnett is a ubiquitous presence on film and TV, in both live action and voice-over capacities, known for his deep voice that stays smooth even when he puts some gravel in it. He rose to fame for his hilarious performance as overconfident idiot Gob Bluth on "Arrested Development" and kept his success going with "30 Rock" (he received four Guest Actor Emmy nominations for playing Jack Donagy's [Alec Baldwin] nemesis Devon Banks), "Blades of Glory" (playing figure skater Stranz Van Waldenberg opposite his then-wife Amy Poehler), and "BoJack Horseman" (as the voice of the Netflix series' titular depressed horse), among many, many other film and TV credits. But you may not remember one of his earliest roles, which was a very small part on the greatest TV series of all time.
Yes, Will Arnett was one of numerous stars who appeared on "The Sopranos" before they were famous. Other notable people in this category include a teenage Lady Gaga, who played one of A.J. Soprano's (Robert Iler) classmates; Lin-Manuel Miranda as a bellhop; and Arnett's "Arrested Development" co-star Tony Hale as Junior Soprano's (Dominic Chianese) nurse. "The Sopranos'" casting directors Georgianne Walken (Christopher Walken's wife!) and Sheila Jaffe had a real eye for talent.
Will Arnett got the job by being funny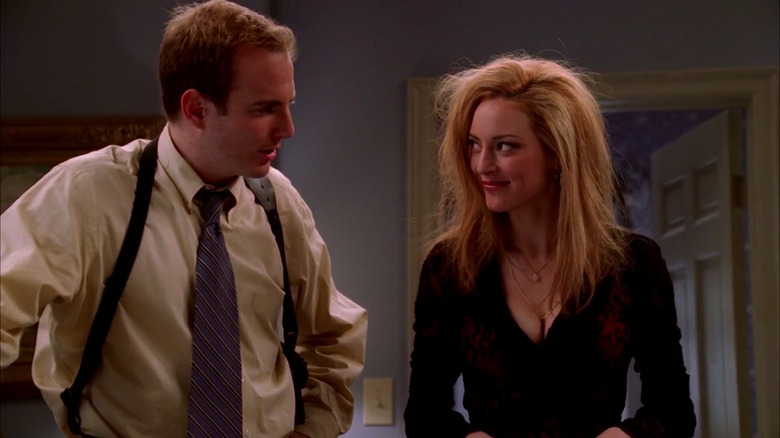 HBO
In 2002, the year before he broke out with "Arrested Development," Arnett appeared in the first two episodes of "The Sopranos" Season 4, "For All Debts Public and Private" and "No Show." He played FBI Agent Mike Waldrup, the husband of Deborah Ciccerone (Lola Glaudini), the agent who went undercover to get close to Adriana La Cerva (Drea de Matteo) and gather intelligence on the Soprano crew. It was a very small part, mostly serving to symbolize the family life that Agent Ciccerone was neglecting to go undercover as Adriana's friend. His most memorable moment is observing that their infant son likes Deborah more when her hair is all teased up to go hang out with Adriana.
Arnett reminisced about his audition during an appearance on "The Late Late Show" in 2019. He went out to Silvercup Studios in Queens, where much of the show was filmed, to meet with creator David Chase, and before he went in, he was given one line of dialogue that Chase had written for the character. So, he sat down with Chase and Georgianne Walken to read his one line, and before he started, he took a long pause like he was focusing, and went "...Line?" as if he had forgotten the one sentence he had to say. It made Chase laugh, and Arnett got the gig.
Sadly, Arnett doesn't remember the line. He never even needed to say it.