The Connection Fans Made Between Big Sky And Law & Order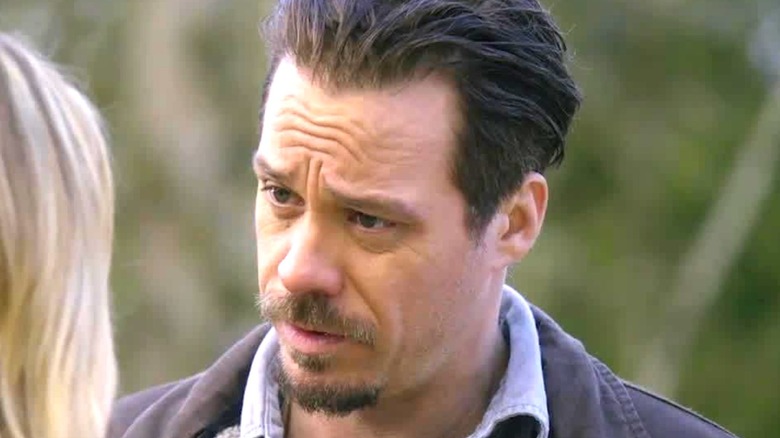 ABC
The new ABC crime drama "Big Sky" made quite an impact when it debuted in September 2020, drawing solid ratings and earning a quick renewal for a second season ahead of the conclusion of its first, via Deadline.
"Big Sky," which is based on a series of books by C.J. Box, tells the story of Jenny Hoyt (Katheryn Winnick) and Cassie Dewell (Kylie Bunbury), two private detectives investigating disappearances that occurred on a stretch of highway in Montana. The show soon reveals that a long-haul trucker named Ronald (Brian Geraghty) is the man behind the abductions, but knowing that isn't enough as Jenny and Cassie try to find him and prevent any further violence.
Geraghty's chilling performance as Ronald is a highlight of the moody drama, even though his unhinged behavior can be a bit hard to take in every once in a while. However, some dedicated viewers noticed that this isn't the first time the actor has portrayed a ruthless killer. Here is the "Big Sky" and "Law & Order" connection that fans recently uncovered.
Fans noticed Brian Geraghty had played a sinister role on Law & Order: Special Victims Unit
The connection was first spotted by fans on Reddit, who captioned a clip featuring a blonde Brian Geraghty with "So Ronald was up to his murdering ways prior to this show."
The clip in question shows Geraghty in the "Law and Order: Special Victims Unit" Season 11 episode "Quickie" playing Peter Butler, a man who is HIV positive and purposely spreading the virus through random sexual encounters arranged on the internet. As detectives Benson (Mariska Hargitay) and Stabler (Christopher Meloni) investigate Butler's string of infections, they uncover a man whose unresolved issues with this mother lead to a series of violent actions towards innocent women – not unlike Ronald's backstory in "Big Sky."
While that connection is fascinating in its own right, it turns out that Brian Geraghty has an even deeper association with the "Law and Order" franchise. The actor, who has appeared in high profile films such as "The Hurt Locker" and "Flight," as well as celebrated shows like "Boardwalk Empire," actually began his two-decade career with a brief appearance in 1999 on "Law & Order," via IMDb.