How Melissa's Height Might Factor Into My 600-Lb Life Problems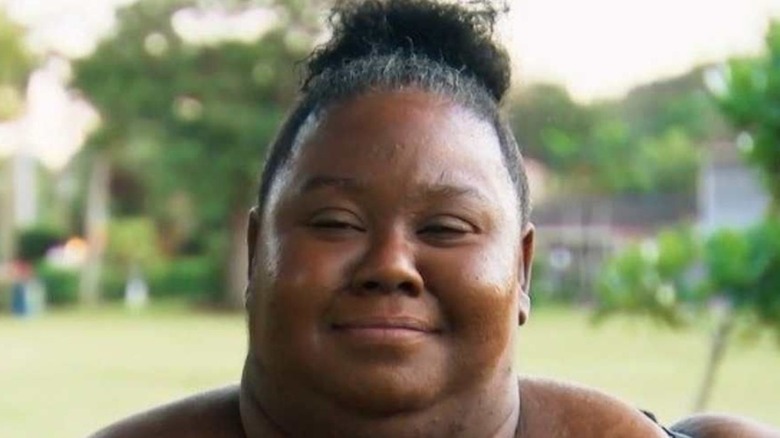 TLC
Since its premiere in 2012, TLC's "My 600-lb Life" has featured dozens of individuals seeking the help of Dr. Younan Nowzaradan, a physician based in Houston, Texas, who specializes in saving the lives of the morbidly obese. Some of Dr. Now's patients have initially struggled with his strict diet and exercise program before achieving life-saving results, while some, like the infamous Assanti brothers, have rejected his plan entirely. Sadly, there have also been patients whose health was so compromised by their weight that they died either during filming or shortly after. That seemed to be the path patient Melissa Marescot was on during the current season of the medical reality show.
The 36-year-old Floridian's weight loss journey was chronicled in the fifth episode of Season 9. During her initial visit with Dr. Now, the physician told Melissa that she was "dying," which sparked much concern across the internet. Dr. Now's assessment, however, was more based on Melissa's weight and height than any immediate threat.
Melissa is one of the shortest patients on the show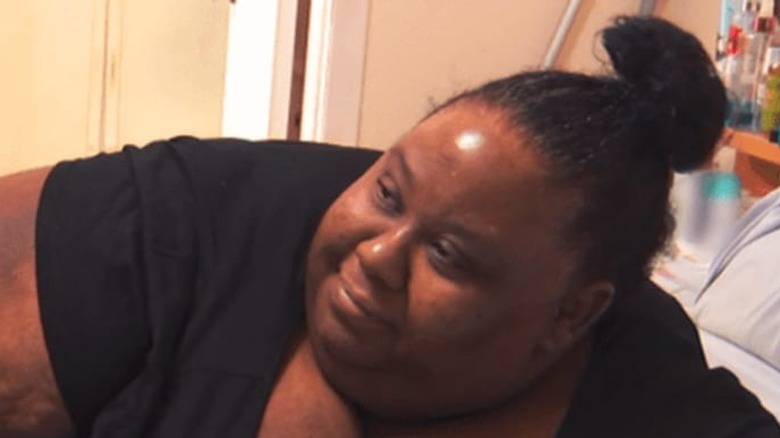 TLC
During her first consultation with Dr. Now, Melissa's weight was just under 600 pounds, making her one of the lightest patients this season. But it was Melissa's height and body mass index, or BMI, that prompted the doctor to make his grave prognosis. With a height of only 4-feet-11-inches, Melissa is one of the shortest patients to appear on the program (via Starcasm). Due to her short stature and massive weight, Melissa had a body mass index of 115, well above the 18.5–24.9 range for healthy women of average height, or 5-feet-4-inches tall, according to the CDC. Dr. Now told Melissa that her BMI was one of the highest he's seen, which is what prompted his "dying" comment.
While Melissa's numbers were frighteningly high, she did manage to work with Dr. Now's program and shed an impressive amount of weight during her time on the show. Over the course of one year, Melissa lost nearly 153 pounds, which brought her weight down to 440 pounds. Of the 13 patients featured this season, Melissa ranks third for greatest weight loss. Hopefully, Melissa can continue her success and appear on a future episode of "My 600-lb Life: Where Are They Now?"