The Truth About Dr. Now From My 600-Lb Life's Messy Divorce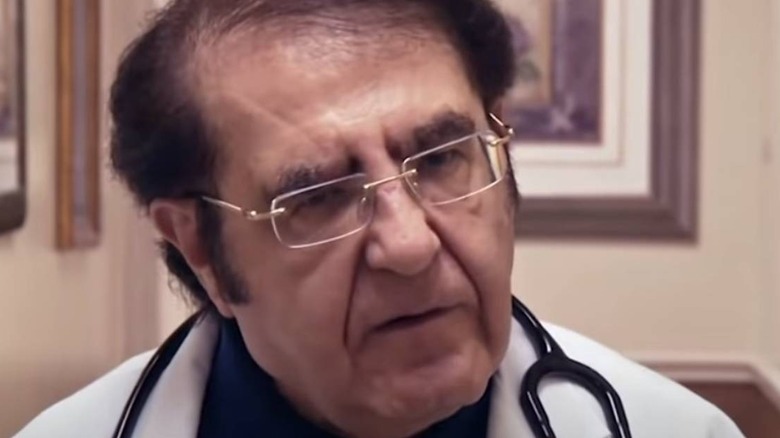 TLC
Each episode of "My 600-lb Life" follows someone suffering from morbid obesity who needs to make significant changes or else face severe illness premature death. The patients come from all over the country from California to Mississippi, but no matter where they come from, they all turn to Dr. Younan Nowzaradan, aka Dr. Now, who works out of Houston, Texas. It may be a long drive for some (and in many cases, visiting Dr. Now requires a full move to the area), but it's worth it because Dr. Now has a proven methodology for helping people lose weight. In the event the person is able to lose enough weight on their own through diet and exercise, then he'll typically offer a weight loss surgery to further improve their health. 
While every episode dives into the background of the subject, Dr. Now keeps his personal life at arm's length to the cameras. However, he does have a family. In fact, his son Jonathan is the co-owner of Megalomedia, the production company behind "My 600-lb Life." Jonathan Nowzaradan featured his father in a documentary that would go on to serve as the basis for the reality series, and going on nine seasons now, Dr. Now has remained front and center. But in case you're wondering why Mrs. Nowzaradan has never popped up on the series, there's a good reason for that. The two divorced in 2002, and it wasn't a pretty affair.
Dr. Now lost most of his assets in the divorce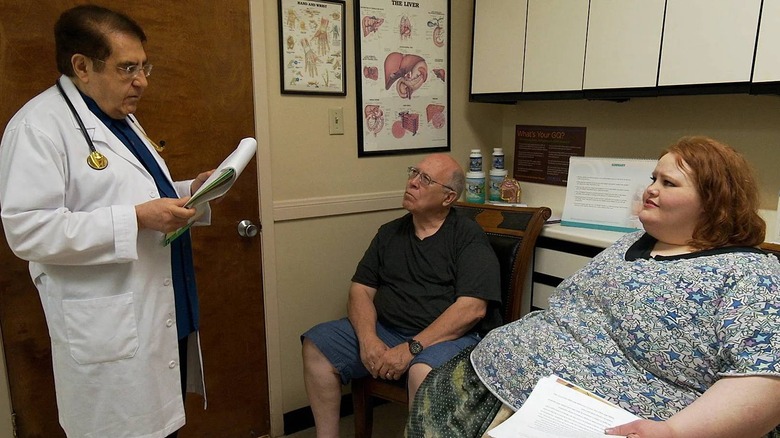 TLC
Dr. Now and Delores McRedmond tied the knot in 1975, and they ended up having three children together. There's Jonathan, the producer of "My 600-lb Life," as well as Jennifer and Jessica. While all marriages have their ups and downs, the couple decided to call it quits in 2002 after 27 years of marriage. In court documents published by Justia, McRedmond claimed the reason for the divorce was a result of "cruel treatment" at the hands of her husband, as well as "insupportability." Dr. Now launched a counter petition where he also claimed "insupportability." What followed was a two-year legal battle that got messy. 
Based on the documents, it appears as though Dr. Now wasn't exactly forthcoming with the materials the court requested of him. Throughout the proceedings, the court claimed "denying access to records" and "asserting baseless privileges" were just some of the reasons the separation dragged on longer than it needed to. In the end, the court "attributed fault in the breakup of the marriage" solely to Dr. Now, which resulted in him having to hand over 70 percent of all of their joint assets, including the marital home and cash. 
Fortunately, it appears as though Dr. Now was able to hang onto his business, which is now more lucrative than ever before. Based on his regular work as a surgeon as well as his television appearances, it's no wonder to see Dr. Now's estimated net worth is around $6 million. There are no reports suggesting that Dr. Now is currently seeing anyone, so it looks like he's got his relatively newfound fame and money all to himself.