My 600-Lb Life: Where Are The Assanti Brothers Now?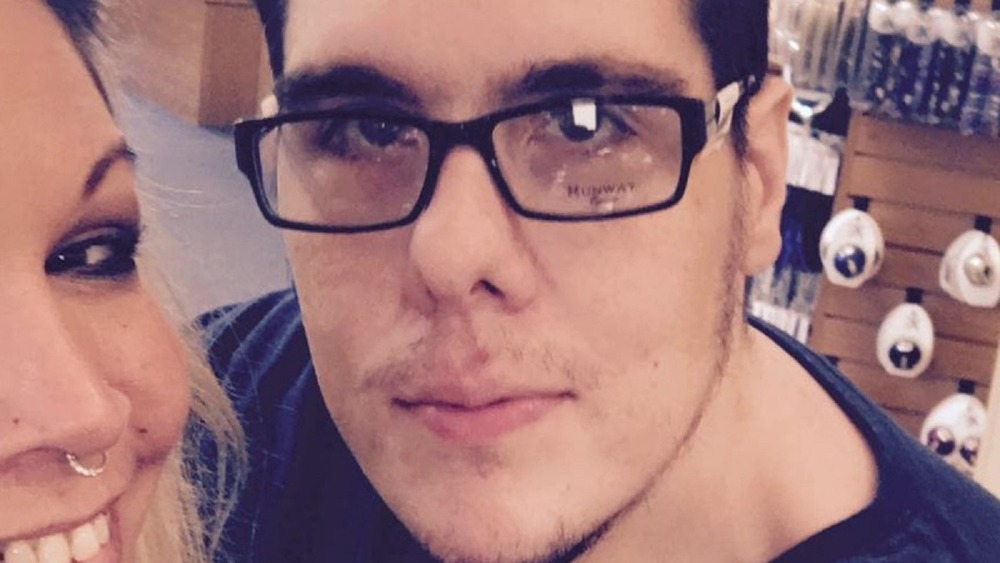 TLC
Some of My 600-Lb Life's most controversial stars were the Assanti Brothers. Back in 2017 when their episode aired, the brothers were known for generating a lot of drama and tension. Justin, who weighed around 600 pounds, was the calmer of the duo and was a little more willing to follow his weight loss plan. However, Steven, who weighed nearly 800 pounds, was incredibly difficult and would often throw tantrums and cause a ton of chaos on the show. Needless to say, Steven stole the show, and not for the best reasons.
Now that it's been a few years since the show aired, the brothers have surprisingly managed to stay out of the spotlight. However, both siblings have retained a following from the show and, unlike some stars such as JT, they've actively kept fans updated on their progress. Viewers who watched the Assanti brothers' episode on My 600-Lb Life will be interested to know that these two are actually doing pretty well. Still, there has been tension between the two, and fans of the siblings won't want to miss out on the details of what happened.
Steven Assanti is married, but he isn't happy about the episode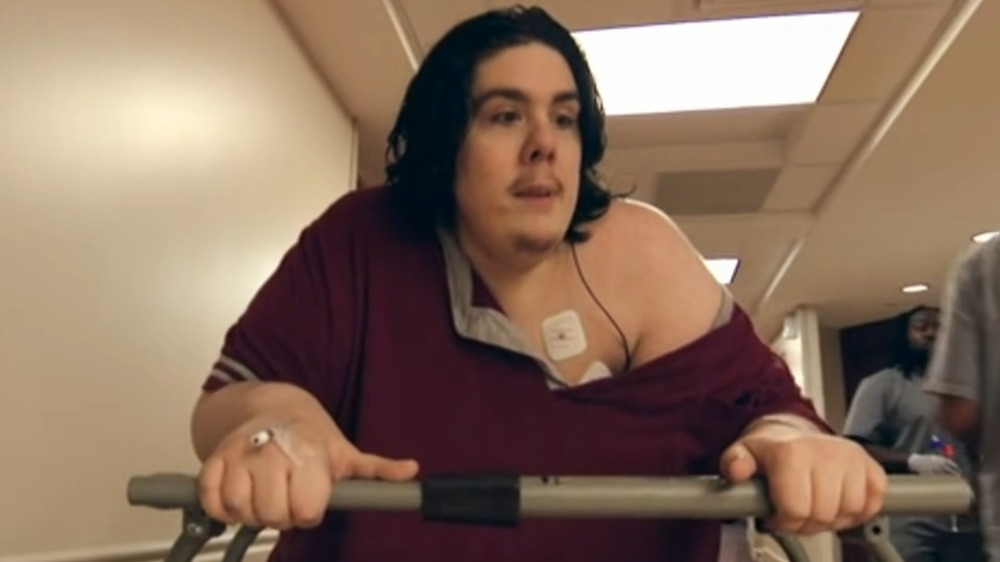 TLC
Since the premiere of his My 600-Lb Life episode, Steven Assanti has been doing pretty well, and in 2018, he married a woman named Stephanie. Although the show portrayed him as self-absorbed and temperamental, Stephanie refuted many of these qualities. During a 2018 interview with Starcasm, Stephanie explained that Steven couldn't have been more different. "Beauty is skin deep and he has a heart of gold," she said. "[Steven is] nothing like how he was perceived on the TV show at all or on his YouTube videos. He's a gentleman and a fantastic lover and lover of life in general."
Believing that he was dealt a bad hand, Steven has argued that TLC "overdramatized" his behavior. He discussed this during a 2020 interview with Nicki Swift in which he claimed the producers didn't bother to show any of his good qualities. "They only show me going crazy, and yelling at people, and taking pain pills, and just all the bad stuff," he said. "They filmed me and my family doing good things too, but they choose to show just the bad things."
Steven also admitted that he and Stephanie have had a hard time dealing with the fame. During the Nicki Swift interview, Steven explained that Stephanie wasn't a fan of the spotlight, and it's caused some tension. This eventually manifested in a separation where the two lived 90 minutes away from each other. "She's kind of doing her own thing," Steven explained. "We're always working it out. I love her with all my heart and she loves me. We're just in two different households right now. Need a little break."
More recently, Steven attacked fans for accusing his wife of "cashing in" on his TLC checks. According to a report from Soap Dirt, the former star got upset after reading mean comments and rumors. He revealed that Stephanie "totally refused" an offer from TLC. The report also stated that Steven has maintained the same weight since his gastric bypass surgery.
Justin Assanti continues to thrive and do his own thing
Justin Assanti has also been doing nicely since My 600-Lb Life. According to a report from The Cinemaholic, his store, Hobby Haven, is succeeding and has been a great way for him to deal with his social anxiety. However, his relationship with Steven is nonexistent. "He doesn't bother us since he got married," the brother told fans in a deleted Reddit AMA session (via Starcasm).
Additionally, Justin touched on the show's portrayal of him and his brother. According to a different report from Starcasm, he admitted that TLC producers definitely exaggerated some aspects of their story, but he also said that Steven was an absolute nightmare. Contrary to what Steven believes about himself, Justin said that the show offered an accurate depiction of what life with Steven was like. "Steven on the show is Steven in real life," Justin said. "It's one of the few things not scripted."
While it's been some time since he's appeared on television, Justin told fans during his deleted AMA that he's been working to maintain his weight loss. As he mentioned in his AMA (via Starcasm), Justin has lost 200 pounds since his episode aired.