The Two Episodes Of The Office You Didn't Know Joss Whedon Directed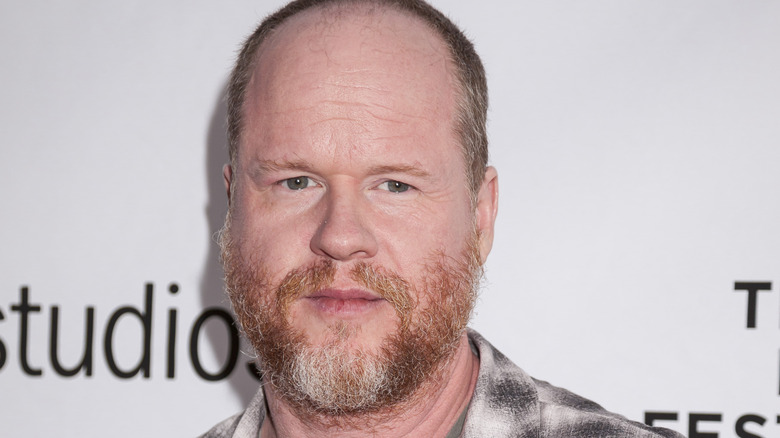 Shutterstock
"The Office" enjoyed a number of prominent guest directors over its nine seasons. Film directors often direct one-off episodes of TV shows when they're in between features, and "The Office" saw episodes helmed by J.J. Abrams, Jon Favreau, and Harold Ramis. Joss Whedon, the "Avengers" and "Justice League" director, helmed two episodes of the NBC sitcom. The last TV show Whedon directed was "The Nevers," before he departed, allegedly due to pandemic-related "exhaustion." Of course, some of that exhaustion may also have had something to do with the numerous allegations of on-set misconduct that have emerged of late.
What made directing "The Office" special, beyond the comedic talents of folks like Steve Carell, Jenna Fischer, Rashida Jones, and Rainn Wilson, was the show's mockumentary style. It was often a new milieu for the folks stepping into the director's chair, and that style often meant directors couldn't rely on their normal stylistic conventions. Sorry, J.J. — there are no lens flares in Scranton.
Whedon directed two prank-centric episodes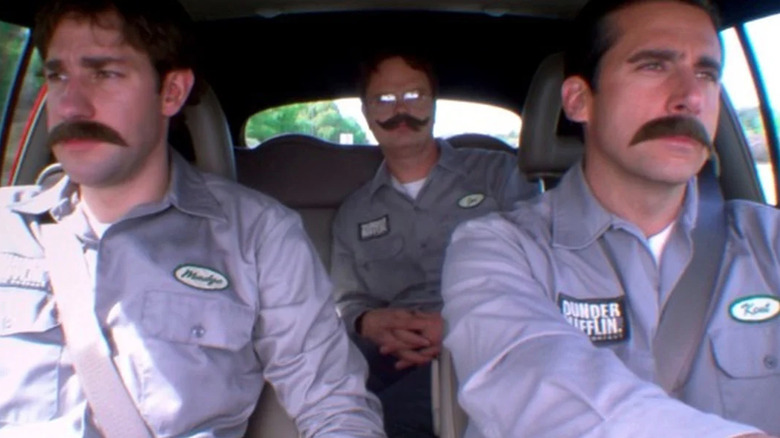 NBCUniversal
Joss Whedon did happen to direct an episode of "The Office" with one of his pet fancies. His first episode for the series, "Business School," featured a subplot where Jim convinces Dwight that he's turning into a vampire. A bat got trapped in the office, and after it attacks Meredith, Jim tricks Dwight into thinking that he'd also been bitten — and is turning into a member of the undead. This B-story was not added in just for the creator of "Buffy the Vampire Slayer." Rather, it was a happy accident.
"Business School" is perhaps best known for Pam's art show, which is only attended by a few of her coworkers. Oscar and his boyfriend Gil actually criticize Pam's drawings for lacking courage and honesty — things Oscar says "aren't Pam's strong points." When Michael visits the show and compliments her art, Pam is so moved that she offers her boss a hug.
The second of Whedon's two episodes, "Branch Wars," is remembered best for the prank war Michael tries to get going between the Scranton and Utica branches of Dunder Mifflin. Jim is roped into the proceedings, despite wanting to stay as far away from Utica's new manager (and Jim's ex-girlfriend) Karen as humanly possible. A fake mustachioed Jim famously tries to hide from Karen by reclining his car seat — a moment that has been GIF'd into history.