The Hollywood Superstars You Didn't Know Directed Episodes Of The Office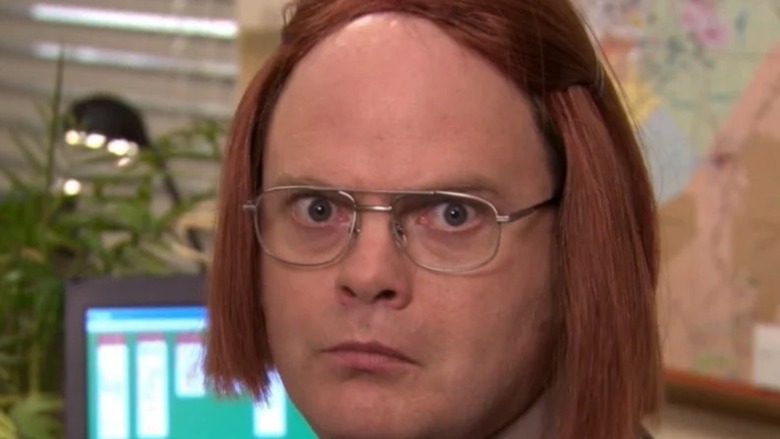 The Office had an immensely successful run on NBC for nine seasons, with a catalog of around 200 episodes that brought regular laughs week in and week out. Despite going off the air in 2013, the series still thrives on streaming services, seemingly gaining more fans with each passing year.
At this point, longtime fans of the Dunder Mifflin gang have watched every episode so many times that they've begun noticing tiny little details. The things that give you an even deeper appreciation for the show.
This includes the names listed in the opening and end credits of every episode. When the show begins after its cold open, a few credits are displayed on the screen while the Dunder Mifflin employees engage in their regular shenanigans. Take note of these names, because you might be surprised.
Some of Hollywood's heaviest-hitters were involved in The Office as directors, especially once the show became so big that famous fans began coming out of the woodwork. Read on to learn about the biggest directors who were eager to call "Action!" in Scranton. In some cases, they took time off from directing Hollywood's biggest blockbusters to direct an Office episode or two — and in one instance, 15 episodes.
Jon Favreau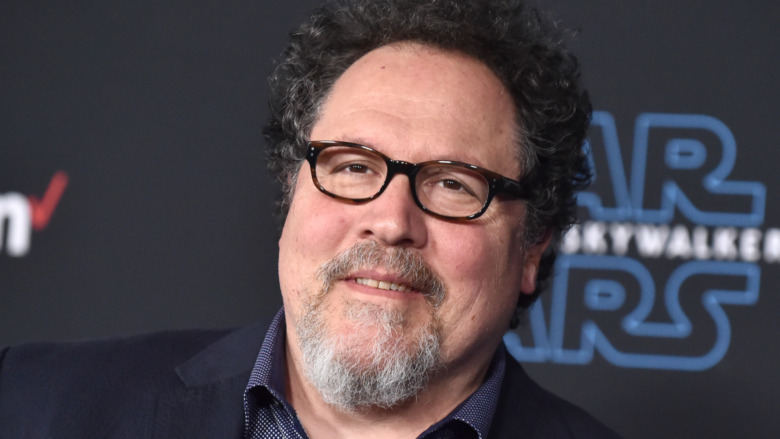 Shutterstock
One of the busiest men in Hollywood these days has to be Jon Favreau, who has gone from '90's indie actor to one of the era's great directors, writers, and producers. There's no genre Favreau can't handle, with some of his most famous credits coming in Elf, The Mandalorian, Chef, and Iron Man. He was well-established in the industry before he walked on the set of The Office to direct "Moving On" (Season 9, Episode 16), one of the last episodes in the entire series.
"Moving On" followed several different storylines, one of which included Pam (Jenna Fischer) going to Philadelphia for a job interview, only to find her prospective boss —played by Bob Odenkirk — was basically a clone of Michael Scott. Angela (Angela Kinsey) and Dwight (Rainn Wilson), meanwhile, bonded over the former coming in to help take care of Dwight's ailing aunt, while Andy (Ed Helms) dealt with the news of Erin (Ellie Kemper) dating co-worker Pete (Jake Lacy).
Although he's much better known for his films, it was neither the first nor the last time Favreau would lend his directorial talents to the small screen. The Swingers star has directed episodes of Revolution and the short-lived About a Boy TV show, as well as the pilot for Young Sheldon.
J.J. Abrams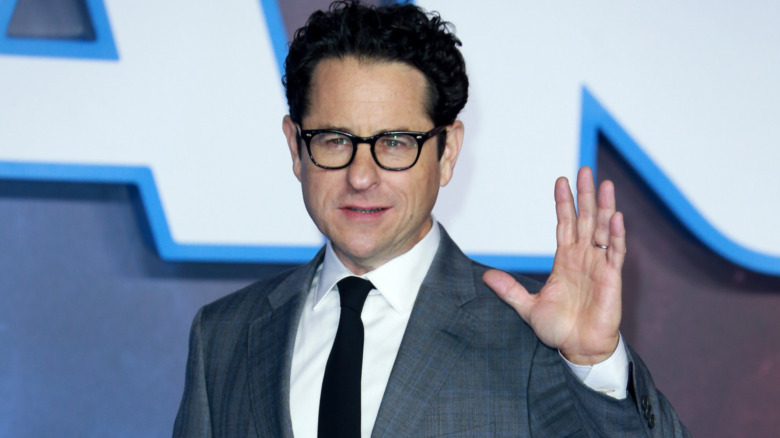 Shutterstock
Sometimes a director needs to take it down a notch and tackle a project that isn't so complex and convoluted. That's just what J.J. Abrams did when he signed on to direct one episode of The Office — no mystery boxes, no eagerly-anticipated trailers, just some laughs.  
The man who would go on to oversee both the Star Trek and Star Wars franchises directed "Cocktails" (Season 3, Episode 18). The episode had 
Michael, Dwight, Jan (Melora Hardin), Jim (John Krasinski), and Karen (Rashida Jones) attending a manager's party at CFO David Wallace's (Andy Buckley) house, while the rest of the Dunder Mifflin gang went out for drinks at Poor Richard's bar. The episode saw the official coupling of Michael and Jan who signed the paperwork confirming their relationship to HR, and the uncoupling of Pam and Roy (David Denman) who finally broke up after the latter found out his former finance had kissed Jim.
When "Cocktails" aired in 2007, Abrams was also widely known for directing Mission: Impossible 3 and creating the aforementioned ABC hit Lost. Abrams would go on to direct Star Trek and its sequel Star Trek: Into Darkness, as well as Star Wars: The Force Awakens and Star Wars: The Rise of Skywalker.
Joss Whedon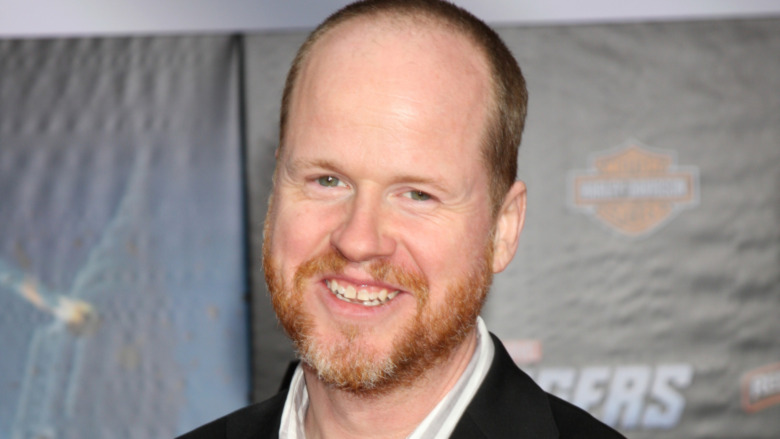 Shutterstock
Joss Whedon was no stranger to directing television episodes ahead of his time on the Office set. Prior to his work with the Dunder Mifflin gang, Whedon was already well known for overseeing Firefly, Buffy the Vampire Slayer and Angel. After his time on The Office, Whedon went on to direct The Avengers and its sequel Age of Ultron.
Whedon got behind the camera in two different seasons of The Office, first for Episode 17 of Season 3 ("Business School"), and then Episode 10 of Season 4 ("Branch Wars"), both of which aired in 2007. "Business School" was centered around Michael's guest speaker appearance in one of Ryan's (B.J. Novak) business school classes. This was also the episode that depicted Pam's art show, where almost all co-workers left her high and dry by not attending. Michael was one of the only Dunder Mifflin employees to come and support her, and the two shared a hug in what is one of The Office's most memorable moments.
In "Branch Wars," Michael and Dwight trick Jim into going to the Utica branch, where they plan a prank on Karen who has just recruited Stanley (Leslie David Baker) to her branch, while the Finer Things Club deals with intruders and other annoyances back at the office.
Paul Feig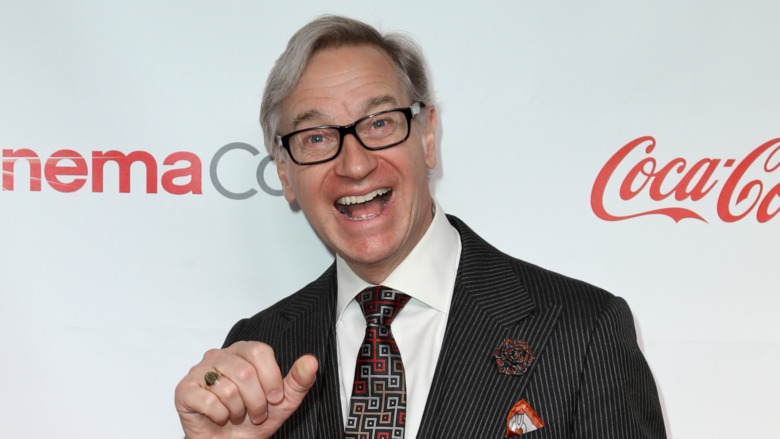 Shutterstock
Did you geek out for Freaks and Geeks? Was Arrested Development among your weekly must-watches? Did Nurse Jackie make you feel good, or maybe Weeds gave you a contact high? Then there's a good chance you were already a fan of Paul Feig (who directed multiple episodes of all of the above) before he even joined The Office team.
Feig's time with The Office lasted several years, with his first directing credit in the series coming in Season 2. In fact, here's some trivia to drop at your next Office party: No one has directed more episodes than Feig — but he is tied for first with Randall Einhorn, as both men have directed 15 episodes apiece.
You can thank Feig for some of the greatest episodes in the Office catalog, as he's directed more than one fan favorite. His long list of episodes are as follows:
Season 2 Episode 3 — "Office Olympics"
Season 2 Episode 5 — "Halloween"
Season 2 Episode 8 — "Performance Review"
Season 2 Episode 9 —"E-Mail Surveillance"
Season 4 Episode 11 — "Survivor Man"
Season 4 Episode 13 — "Dinner Party"
Season 4 Episode 18 & 19 — "Goodbye, Toby"
Season 5 Episode 1 & 2 — "Weight Loss"
Season 5 Episode 10 — "The Surplus"
Season 5 Episode 11 — "Moroccan Christmas"
Season 5 Episode 20 — "New Boss"
Season 5 Episode 22 — "Dream Team"
Season 6 Episode 4 — "Niagara: Part 1"
Season 6 Episode 5 — "Niagara: Part 2"
Season 7 Episode 22 — "Goodbye, Michael"
Since The Office, Feig has gone on to make several high-profile comedy flicks including Bridesmaids, Spy, and the Ghostbusters all-female reboot.
Bryan Cranston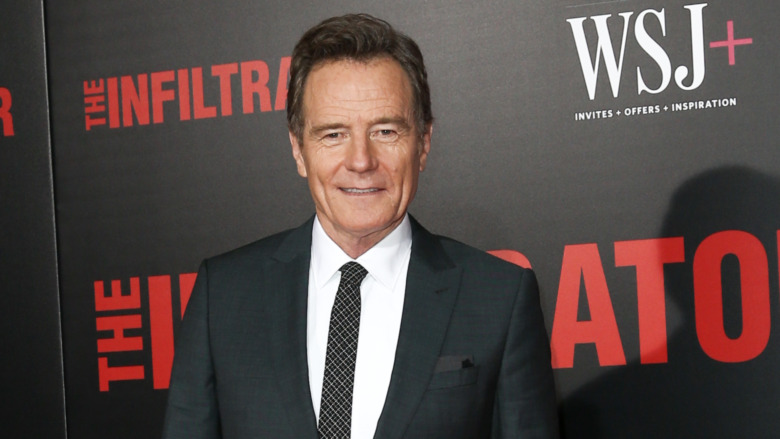 Shutterstock
There aren't many directing credits to the Breaking Bad star's name, but Bryan Cranston did get behind the camera for one episode of The Office, which aired in 2012. Breaking Bad was well underway before he shot for The Office, and the multiple-Emmy winner was red-hot at the time.
Shooting just one episode in Season 9, Cranston was the idea man behind "Work Bus" (Episode 4). The episode followed the Dunder Mifflin employees as they worked on a bus that was rented out by Dwight, while the office park was being rewired. The extremely close quarters made for some fun dynamics between the gang as they banged into one another on rolling chairs, but all was well when they ended up at a local pie stand that was a favorite of the gang.
Cranston also directed two episodes of Modern Family after The Office, as well as one-offs for Sneaky Pete and Your Honor.
Harold Ramis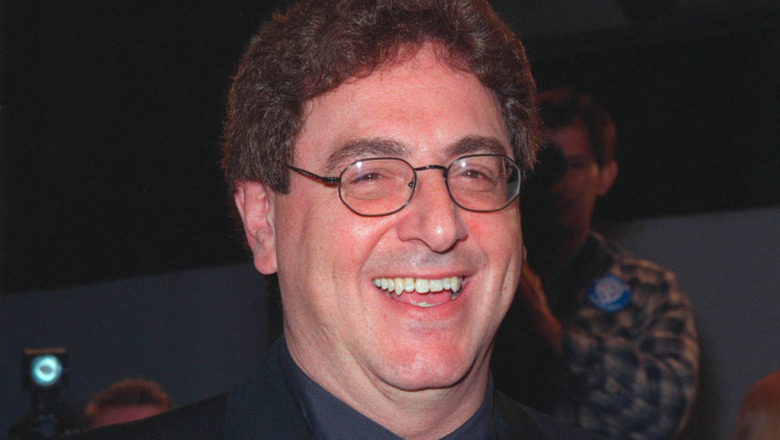 Shutterstock
Beloved comedic actor and director Harold Ramis directed four episodes of The Office, three of which took place in Season 3, and one in Season 6. The four Office episodes were the only television episodes Ramis ever directed in his career, and they would also be the last projects he ever directed before his death in 2014. Prior to his work on the mockumentary, Ramis was known for starring in Ghostbusters and Stripes and directing such classic comedies as Caddyshack, Groundhog Day, and Analyze This to name a few.
The first episode Ramis directed was an instant fan favorite, "A Benihana Christmas" (Season 3 Episode 10), which saw Jim, Michael, Dwight, and Andy (Ed Helms) patronizing the dinner-is-the-show restaurant chain in an effort to help Michael get over a breakup. Ramis then returned for  "Beach Games" (Season 3, Episode 23), where the Dunder Mifflin employees went to the beach while Michael hosted a competition to see who would be his best successor as Regional Manager. 
A few episodes later, Ramis directed "Safety Training" (Season 3, Episode 29), where the upstairs and downstairs crew of the office gave training seminars to one another on how to be safe at work. He returned to The Office for the final time for Part 2 of "The Delivery" (Season 6, Episode 18), directing the now-classic scenes of Jim and Pam having their baby with the whole office in attendance in the waiting room.
Marc Webb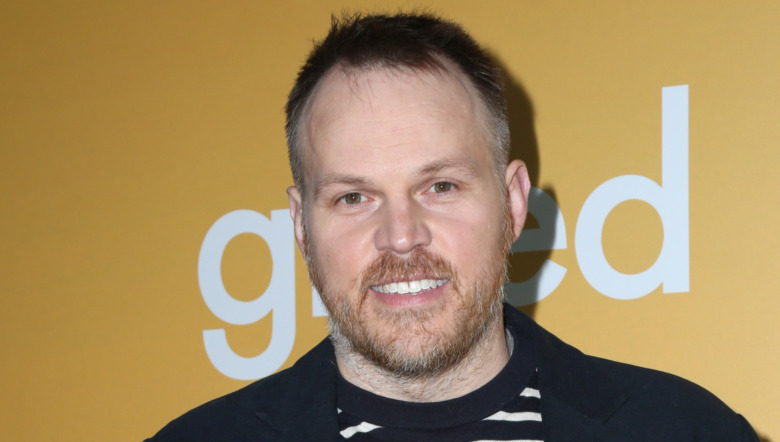 Shutterstock
In the early-to-mid-2010s, it was hard to find an up-and-coming director hotter than Marc Webb. He cut his teeth making music videos for acts like Gwen Stefani, Three Doors Down, and My Chemical Romance, then broke through with 2009's 500 Days of Summer. After that Zooey Deschanel/Joseph Gordon-Levitt romantic flick captured the hearts of moviegoers, he was handed the keys to the Spider-Man kingdom. 
it was also right around this time that Webb was brought in to direct one of the biggest shows on television. 2010's "Manager and Salesman" (Season 6 Episode 16) takes place just after Sabre saved Dunder Mifflin from going out of business. Once the new CEO Jo (Kathy Bates) realizes there are two unnecessary managers of the Scranton branch, she urges Jim and Michael to decide who will go back to being a salesman, and who will stay the manager. Michael ultimately takes the lead once again after he realizes he can't hang in the bullpen with those who used to be his subordinates.
After his time on The Office, Webb went on to release The Amazing Spider-Man. He then revisited the Andrew Garfield friendly neighborhood web-slinger a second time for its sequel, which didn't fare nearly as well. In the years since, he has episodes of Limitless, Crazy Ex-Girlfriend, and The Society as well as the flick The Only Living Boy in New York. 
Stephen Merchant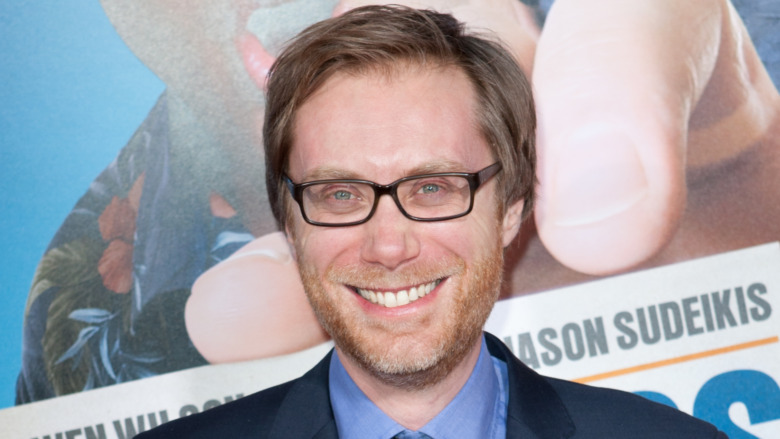 Shutterstock
If you love The Office, you owe a debt of gratitude to Stephen Merchant, who co-created the British version of the series alongside Ricky Gervais. Without its predecessor, America's The Office would have never existed, so it seems only appropriate that both Brits eventually came across the pond to get hands-on with a few episodes.
Merchant directed "Customer Survey" (Season 5, Episode 5), the infamous episode where Dwight screams "Buttlicker, our prices have never been lower!" The episode mostly follows Jim and Dwight as they try to determine the reason behind their low customer survey scores. It turns out their bad reviews were made up by Kelly (Mindy Kaling), who was mad at the pair for not attending her America's Got Talent viewing party over the summer. Prior to figuring it out, the men sit down with Michael for a masterclass in selling where Dwight shouts the now-famous line at Jim, who has taken on the persona of William M. Buttlicker in a fake-selling scenario.
Unlike Gervais, Merchant never actually appeared on the show — but if you recognize the face, it's because he has starred in films like the Wolverine swansong Logan and Taika Waititi's Jojo Rabbit, as well as his own series Hello Ladies.
Amy Heckerling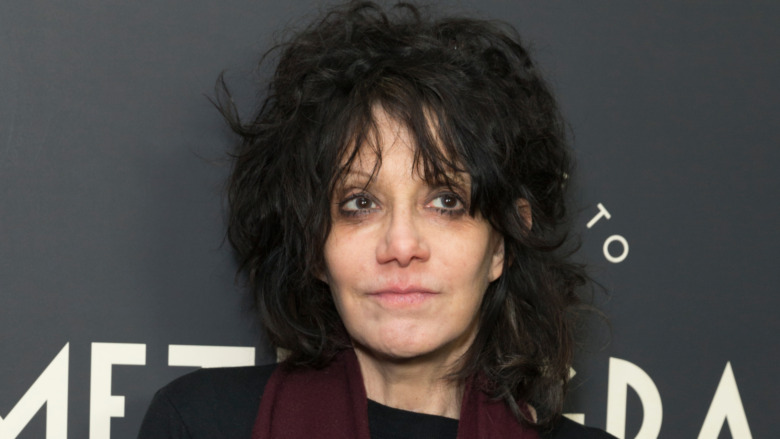 Shutterstock
In its very first season, The Office was able to lock down an iconic director of the '80s and '90s in Amy Heckerling, the woman in the chair for Fast Times at Ridgemont High, National Lampoon's European Vacation, and Clueless. Prior to her time on The Office, Hecklering had only directed two television series, both of which were spinoffs of two of the aforementioned movies. Neither Fast Times nor Clueless the series lasted long on the small screen, but they prepped her to direct ""Hot Girl" (Season 1, Episode 6) of The Office.
The final episode of the first season saw the men of Dunder Mifflin fawning over a purse saleswoman who came into Dunder Mifflin one day looking to sell some of her inventory. Played by Amy Adams, the "hot girl" a.k.a. Katie, was admired by Michael, and Dwight, but she was won over by Jim, and the two dated for a few episodes in Season 2.
After The Office, Heckerling went on to direct episodes of The Carrie Diaries, Gossip Girl, and Royalties in addition to the film I Could Never Be Your Woman.
Jason Reitman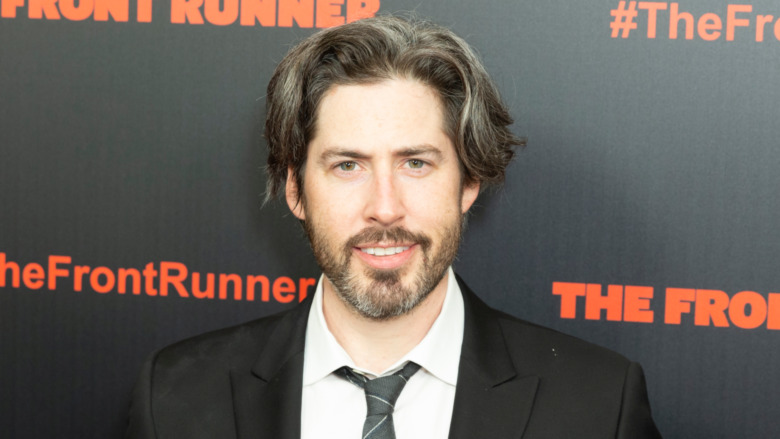 Shutterstock
The son of Ghostbusters director Ivan Reitman, Jason made a name for himself directing similar comedic projects with a twisted tone, including 2005's Thank You For Smoking and 2007's Juno.  
Reitman shot "Local Ad" (Season 4, Episode 9), which followed the Dunder Mifflin crew as they filmed their own commercial for the company, which was unfortunately rejected by the powers that be, and replaced with a cheesy Staples-looking commercial. Michael poured his heart and soul into the project, which brought the employees together, even though it never made it to air.
Reitman's second Office episode was "Frame Toby" (Season 5 Episode 9), in which Michael hatches a plan with Dwight to get Toby (Paul Lieberstein) fired after he had just returned to Dunder Mifflin from Costa Rica. Not knowing much about drugs, Michael bought what he thought was marijuana from some Vance Refrigeration workers, but it ended up just being Caprese salad. Ultimately Toby stayed on board as the Scranton HR rep after Michael ended up feeling guilty about the frame job.
Since The Office, Reitman has directed Up In the Air, Young Adult, and the upcoming Ghostbusters: Afterlife. He also served as a producer on Tully, Whiplash, and the television series Casual.
Jesse Peretz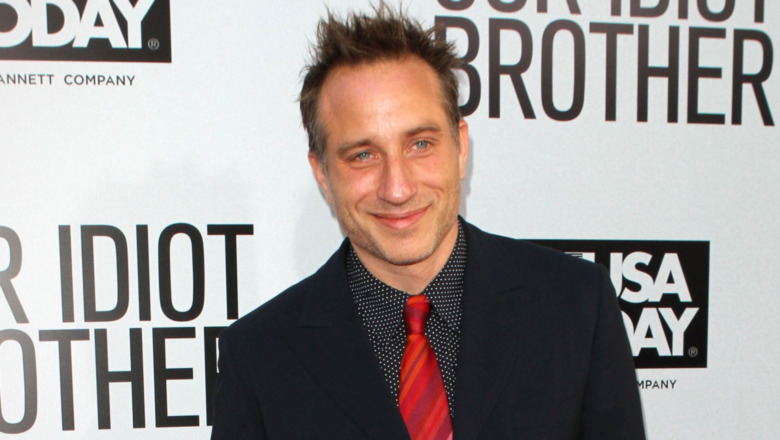 Shutterstock
Jesse Peretz began his directing career shooting videos for the Foo Fighters, and eventually got behind the camera for a long line of different television shows. Prior to shooting his episode of The Office, Peretz had directed episodes of Important Things with Demetri Martin, New Girl, and The Mindy Project. He also directed his first feature film, Our Idiot Brother starring Paul Rudd, just two years before his involvement with The Office.
Peretz directed "Paper Airplane" (Season 9, Episode 20), one of The Office's final episodes. In it, the employees compete in a paper airplane competition, battling things out bracket style to see who can get their paper airplane to fly the farthest with the winner taking home $2000. The final pairing saw Angela against Dwight, with the latter eventually winning after Angela botched her throw on purpose. Once Angela knew Dwight was throwing the competition to her to help her out financially, she decided to take things into her own hands.
The director has since gone on to direct episodes of HBO's Girls, Divorce, Orange is the New Black, and GLOW.
The Office cast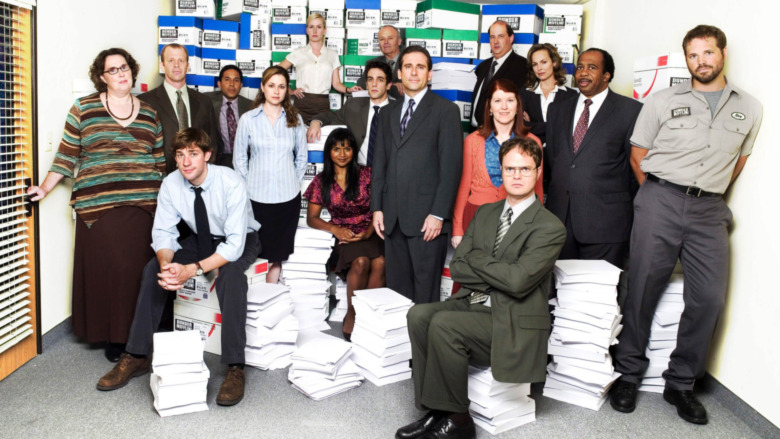 NBC Universal Television Distribution
It's not uncommon for stars of a long-running television series to eventually get behind the camera and direct an episode or two themselves. The Office helped hand out many DGA memberships, as seven of its stars got to sit in the director's chair a time or two, helming some of the series most-loved episodes. John Krasinski, Mindy Kaling, Steve Carell, Brian Baumgartner, B.J. Novak, Rainn Wilson, and Ed Helms all directed at least one episode of the comedy series, with most directing several.
Below are the episodes directed by each of The Office stars during their tenure on the show.
John Krasinski — Season 6 Episode 15 ("Sabre"), Season 8 Episode 3 ("Lotto"), Season 9 Episode 6 ("The Boat")
Mindy Kaling — Season 6 Episode 23 ("Body Language"), Season 7 Episode 21 ("Michael's Last Dundies")
Rainn Wilson — Season 6 Episode 24 ("The Cover-Up"), Season 7 Episodes 11 & 12 ("Classy Christmas"), Season 8 Episode 19 ("Get the Girl")
Brian Baumgartner — Season 8 Episode 16 ("After Hours")
Steve Carell — Season 5 Episode 25 ("Broke"), Season 6 Episode 22 ("Secretary's Day"), Season 7 Episode 19 ("Garage Sale")
B.J. Novak — Season 6 Episode 12 ("Scott's Tots"), Season 7 Episode 14 ("The Seminar"), Season 8 Episode 1 ("The List"), Season 8 Episode 11 ("Trivia"), Season 8 Episode 24 ("Free Family Portrait Studio")
Ed Helms — Season 8 Episode 10 ("Christmas Wishes"), Season 8 Episode 20 ("Welcome Party")
Of course, Krasinski had a knack for directing, going on to direct the immensely popular thriller A Quiet Place (as well as its upcoming sequel). Novak, Kaling, Wilson, and Carell dabbled with directing for a few episodes of different series after The Office, while Helms and Baumgartner have yet to direct anything since their Office jobs came to a close.