Will There Ever Be A Flipped 2?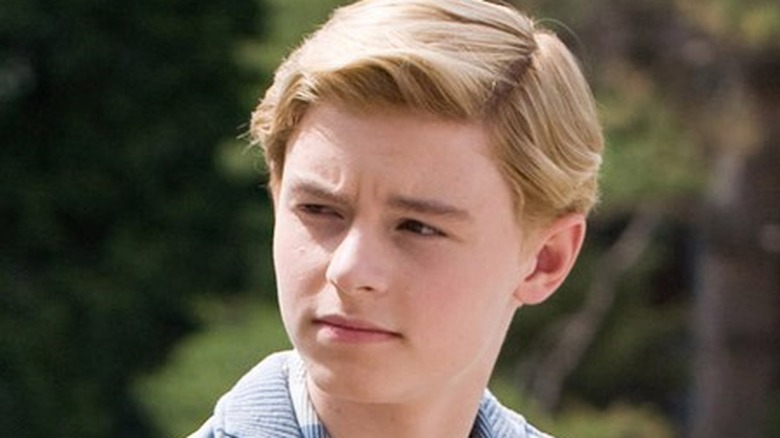 Warner Bros. Pictures
"Flipped," director Rob Reiner's nostalgic, feel-good 2010 coming-of-age romance movie, is a surprising cult film. Even though it was a box office bomb — it only made about $1.75 million against a $14 million budget when it was originally released, according to Box Office Mojo – people have found this movie at home, and they love it. (They also love the young adult novel by Wendelin Van Draanen on which the film is based.) There's still strong enough interest in the movie to warrant a 10-year reunion of the cast, which took place on YouTube last year and snagged over 200,000 views.
The film tells the story of two kids, Bryce (Callan McAuliffe) and Juli (Madeline Carroll), who develop feelings for each other over the course of several years. They meet in second grade, when Bryce moves to town. For Juli, it's love at first sight, but Bryce acts like he doesn't like her for years, until they're both young teenagers and he realizes that he actually cares about her a lot. But he doesn't know how to talk to her, so they struggle to connect. At the end, they finally come together while planting a sycamore tree and express their true feelings for each other in a wholesomely romantic and sweet way. The film is set in the late '50s and early '60s and is Rob Reiner's return to the time period he explored so successfully in his film "Stand By Me."
"Flipped" is now newly streaming on Netflix, where it's currently #8 on the movies chart, which means a new crop of converts are discovering its family-friendly romance — and joining the chorus of people demanding a sequel.
Fans are flipping out for Flipped 2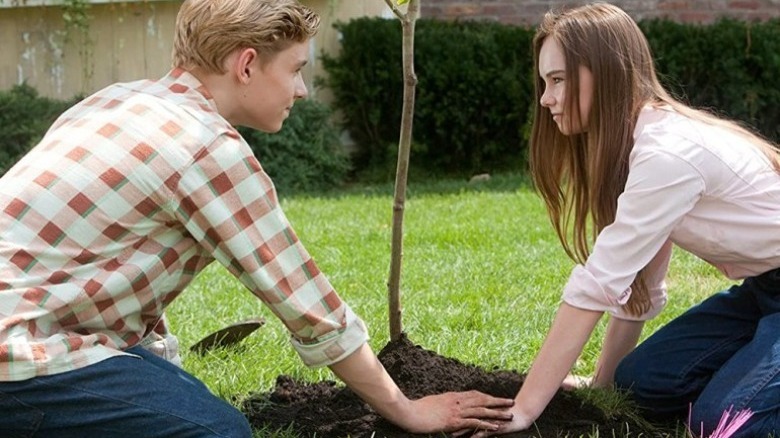 Warner Bros. Pictures
Fans are begging for a sequel in order to find out what happened to Bryce and Juli. Two years ago, someone created a Change.org petition that's trying to manifest a sequel that catches up with Bryce and Juli in high school and gives fans the kiss that "Flipped" didn't. The petition is getting renewed interest now, as "Flipped" experiences its Netflix lift. People really need a sequel. "I'm signing this petition because this movie is such a comfort movie for me when i am sad, and having a sequel to the happy ending of Bryce and Juli will make my life complete," one petition signer wrote. "[I]'m not kidding i need this happy ending (that they already gave us but i need extended)."
Sorry, "Flipped" fans, but that's probably not going to happen. Author Wendelin Van Draanen's book is 20 years old, and she hasn't written a sequel and has no plans to do so. In a 2019 YouTube video where she answered questions about "Flipped," Van Draanen was asked if there would ever be a sequel, and she plainly and directly said no. It sounds like she's proud of the story she wrote and wants it to stand on its own without a sequel, so fans can imagine their own happy ending for Bryce and Juli.
As for Rob Reiner, he hasn't said much of anything about a "Flipped" sequel, but it's unlikely he would be interested. He's never directed a sequel, not even for his hit films like "This Is Spinal Tap" or "The Princess Bride." There's just no way he's going to start by revisiting a financially unsuccessful film more than ten years after it came out.
If you're really, really craving a "Flipped 2," you might have to be satisfied with fanfiction.