The Nostalgic Feel-Good Comedy That's Charming Fans On Netflix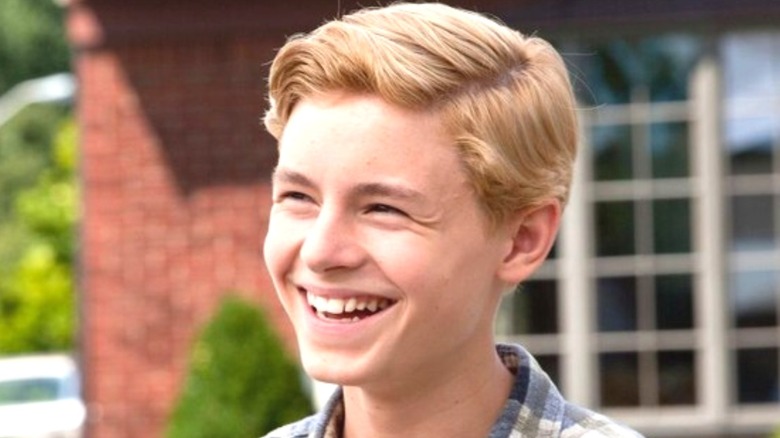 Warner Bros.
Netflix has a new comedy — well, new to the site — that's filled with nostalgia and innocence, and it's called "Flipped." The film, originally released in 2010, comes from the mind of Rob Reiner, the director who did "When Harry Met Sally...", "The Princess Bride," and of course, "Stand by Me." An adaptation of the 2001 novel of the same name by Wendelin Van Draanen, "Flipped" is set in the early 1960s and follows a middle-school-age boy and girl who slowly develop feelings for each other, while also going through the ups and downs of adolescence. The movie joins Netflix hits like the rom-com "Work It," along with their huge array of top class comedy TV and film, both original and not. 
"Flipped" stars Madeline Carroll as Juli Baker and Callan McAuliffe as Bryce Loski. When Bryce and his family first move into the neighborhood, Juli immediately falls in love, but Bryce isn't so sure. Over the years, Bryce tries to get Juli to leave him alone by dating other girls and ignoring her, but when she finally seems to move on, he realizes that he has feelings for her as well. Naive boys always have the worst timing, don't they? When Bryce tries to get Juli back, she rebuff him. Do Bryce and Juli finally get together in the end? You'll have to check out "Flipped" on Netflix and see.
The sweet 1960s-set comedy Flipped is taking over Netflix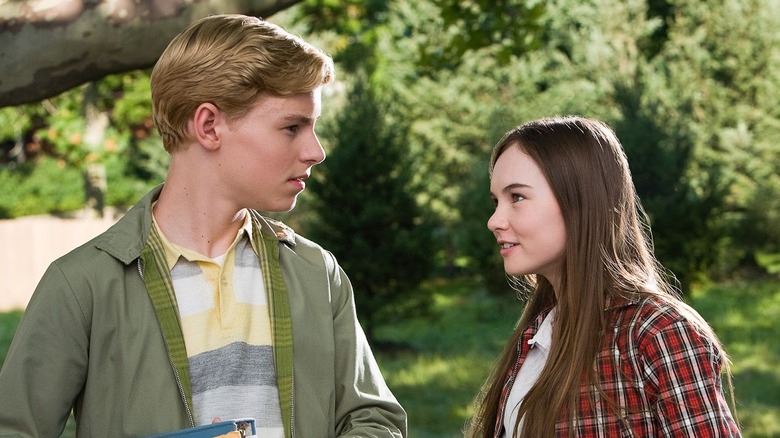 Warner Bros.
Along with Carroll and McAuliffe, "Flipped" stars Rebecca De Mornay and Anthony Edwards as Bryce's parents, Patsy and Steven, while John Mahoney plays Chet Duncan, Bryce's grandfather, in his last film performance before his death in 2018. Penelope Ann Miller and Aiden Quinn play Juli's parents, Trina and Richard, Ashley Taylor plays Bryce's girlfriend, Sherry Stalls, and Israel Broussard plays Bryce's best friend, Garrett. Garrett hates Juli and constantly encourages Bryce to stay away from her. When Bryce finally starts developing feelings for the girl, it puts a huge wrench in the two boys' friendship.
When "Flipped" came out back in 2010, the film received mixed reviews from critics, with a truly middling 54% on Rotten Tomatoes. The movie also didn't do well at the box office, making less than $2 million worldwide compared to an estimated $14 million budget. The consistently disappointing performances at the box office is one reason most comedies, romantic comedies in particular, are skipping theatrical releases altogether these days (Box Office Mojo). Thanks to Netflix, the old, lesser-known rom-com is now available to a wide, varying audience of new viewers, as well as those who have been fans of the film since it originally came out. With the movie currently holding a spot on Netflix's Top 10 list, "Flipped" is clearly gathering plenty of brand new fans at its new home, and the sweet adolescent romance is definitely worth checking out.