Why Juli Baker From Flipped Looks So Familiar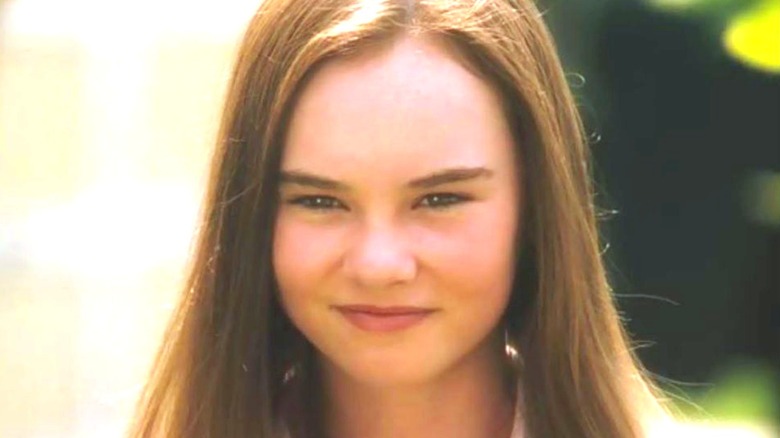 Warner Bros.
Most people who have fallen in love at a young age look back on the experience and laugh. The benefit of hindsight makes it clear how fleeting young relationships really are. But if you're falling in love for the first time, it can often feel like the most important relationship you will ever have. And that's why movies like "Flipped" keep getting made. 
"Flipped" is a young adult romantic film directed by Rob Reiner and released in 2010. It's a nostalgic tale set in the 1950s and '60s, and centered around two eighth graders falling in love for the first time, with all the assorted ups and downs that come with it. The two leads are Callan McAuliffe and Madeline Carroll, who play Bryce and Juli, polar opposites who slowly realize their true feelings for each other.
A film like "Flipped" doesn't work without two strong lead actors. One reason why people are still watching "Flipped" eleven years after its release is because of the remarkable performances by McAuliffe and Baker, who were both actual teenagers when they filmed the movie. Baker was just 14 years old when "Flipped" premiered, but she had already been working as a model and actor for nearly a decade. She currently has nearly 40 credits on IMDb, so there's a good chance you recognize her from one of these roles.
She was Kevin Costner's daughter in Swing Vote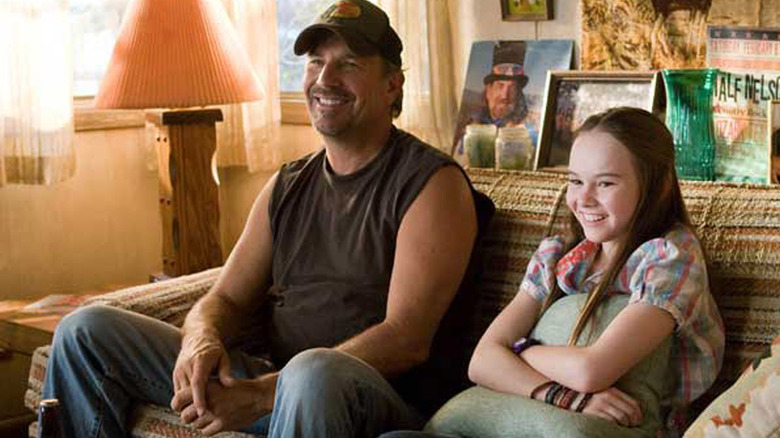 Disney
"Swing Vote" is a political dramedy film about an American presidential election that's so close it has to be decided by one vote, which belongs to an alcoholic factory worker with zero political knowledge named Bud. Carroll plays Molly, Bud's twelve-year-old daughter, who's much more civically minded than her Dad.
Molly was Carroll's first role in a major feature film — no small feat when you're not even old enough for a Learner's Permit. It's even more impressive considering Carroll had to act opposite one of the most bankable movie stars of the past 40 years. Costner and Carroll spent about two weeks developing chemistry in order to believably portray a father-daughter relationship, and the work paid off in the final product. 
"I learned so much while filming the movie. Just different things," she told Collider. "When people would pin [Costner] up with questions, I was thinking in my head, 'How would he answer that?' and he answered it completely perfectly. I've just learned so many different things from him."
She was a handful as Jackie Chan's stepdaughter in The Spy Next Door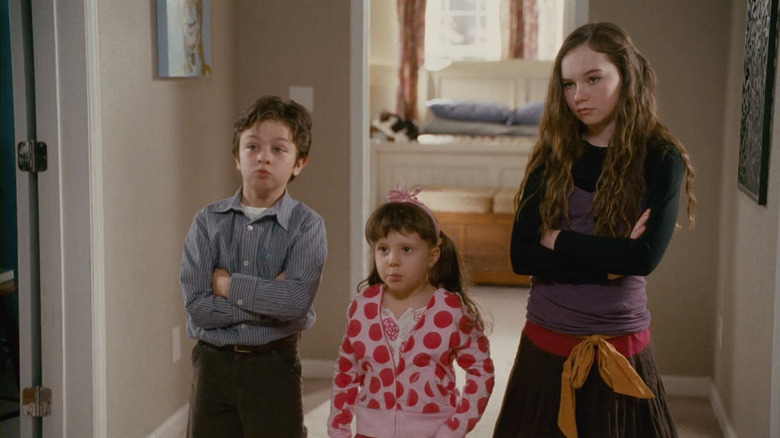 Lionsgate
2010 was a big year for Madeline Carroll. In addition to "Flipped," she also had a co-starring role in "The Spy Next Door," an action comedy about a Bob Ho (Jackie Chan), a Chinese spy who retires and marries a woman with three kids from other relationships. Carroll plays Farren, Bob's oldest stepdaughter and a bona fide mean girl.
It was another challenging role for Carroll, who again had to hold her own opposite one of the world's biggest movie stars in Jackie Chan. While working alongside Chan taught Carroll much about her craft, Chan's playful side also made the set a fun place to be a kid. "[Chan's] stunt team is awesome. I try and test them all the time," she told JackieChan.com. "like I'll run up behind them very quietly and then throw myself in the air so they have to catch me. It's really fun working with them."
She played Willow O'Neill in The Magic of Belle Isle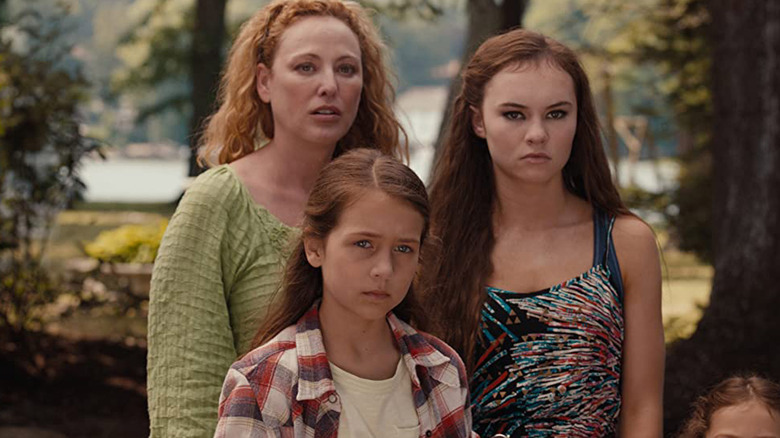 Magnolia Pictures
In 2012, Rob Reiner and Madeline Carroll teamed up once again for "The Magic of Belle Isle." This romantic drama stars Morgan Freeman as Monte Wildhorn, a washed-up author of Western novels who takes a summer housesitting gig and soon falls for his new neighbor Charlotte (Virginia Madsen), a divorced mom with three daughters. Carroll plays Willow O'Neill, Charlotte's rebellious middle daughter.
Reiner told Collider that he auditioned several child actresses for the roles of Charlotte's oldest and youngest daughters, Finn and Flora, which went to Emma Fuhrmann and Nicolette Perini, respectively, but when it came to Willow, Reiner immediately knew that he wanted Madeline Carroll.
After "The Magic of Belle Isle," Carroll was beginning to receive offers for more adult roles, many of which included nudity. A devout Christian, Carroll turned down many roles because they conflicted with her beliefs. Today, she regularly appears in faith-based films, while also making guest appearances on primetime dramas like "Criminal Minds."