Why The Parents In Big Sky Have Fans Scratching Their Heads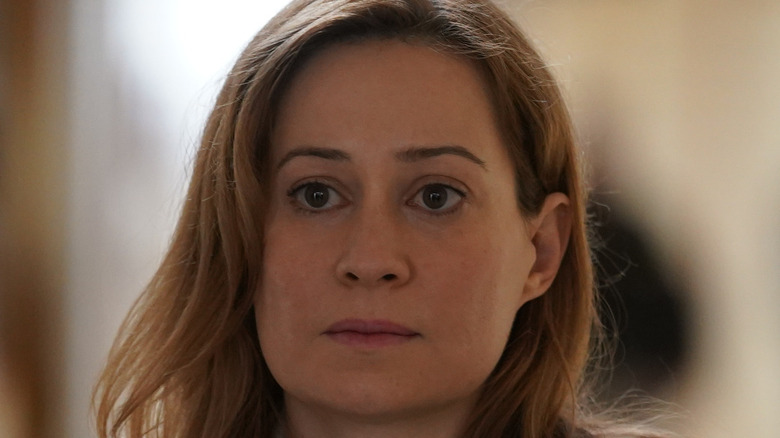 ABC
Sometimes during a work of fiction, despite all the effort the creators have undertaken in order to bring about a tense narrative that grips the viewer from start to finish, plot holes can appear that some members of the audience just can't ignore. It's an inevitability that not even the most gifted Hollywood creators can escape. Sometimes it's a thread left hanging that might be explored in a sequel or a later season: the fate of a beloved character, or perhaps a shadowy mastermind behind the nefarious plot.
Other times it can be something as simple as a character's reaction to a given situation, or rather a decided lack of reaction, that can serve to bring a narrative to a screeching halt. Such is the case of Robert and Joanie Sullivan (Chad Willett and Camille Sullivan) on "Big Sky," the parents of kidnapped siblings Grace and Danielle Sullivan (Natalie Alyn Lind and Jade Pettyjohn), whose actions in the course of the series' first season have left some viewers baffled.
The Sullivan Sisters disappear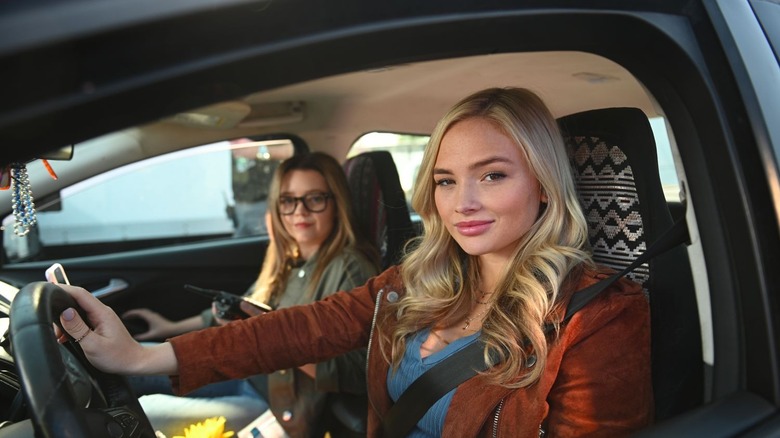 ABC
In "Big Sky", Grace and Danielle Sullivan are on a road trip in Montana to visit Danielle's boyfriend when they nearly have a collision with a tractor trailer. In a moment of road rage, Danielle tracks down the driver of the truck, a man named Ronald Pergman (Brian Geraghty), and proceeds to yell at him. Ronald then kidnaps Danielle and Grace with the intent to sell them into sex slavery, along with another woman named Jerrie (Jesse James Keitel). The disappearance soon draws in boyfriend Justin Hoyt's (Gage Marsh) private investigator father Cody (Ryan Phillippe), Justin's ex-cop mother Jenny (Katheryn Winnick), and Cody's PI partner Cassie (Kylie Bunbury) to investigate the case, and the search for the Sullivan sisters forms the core of the first season of "Big Sky."
After the girls go missing, the parents appear on television begging for their safe return. They also go to the police, and ask Sheriff Walter Tubb (Patrick Gallagher) if they could offer a reward for the return of their daughters. All certainly noble acts, though the police had already established a tip line with the promise of a reward, and Tubb assured the parents he would provide any and all information that became available. All of these acts certainly seem sensible, yet by the end of the first season of "Big Sky," a number of viewers would be left baffled by the Sullivan parents. Why?
A lack of reaction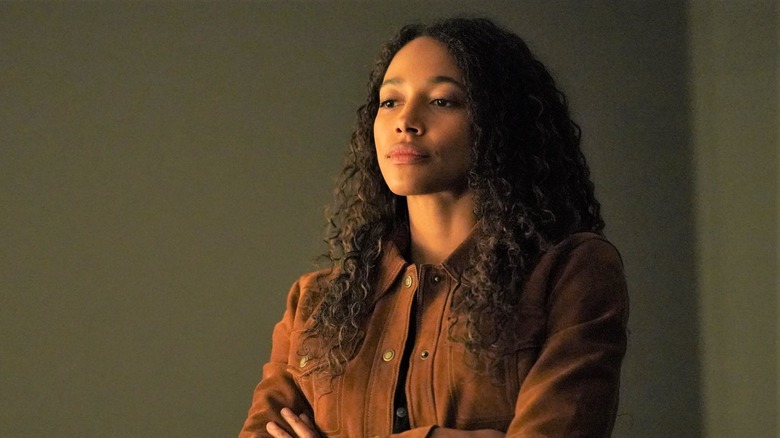 ABC
In a recent Reddit post, user Sunnybunnypop found their reaction to their daughters' kidnapping less than convincing, stating: "My main gripe is that the sisters mom was SO protective and concerned when they started their road trip so why was she not more concerned when they were MISSING and assumed KIDNAPPED?!. . .Wouldn't she be helping lead the charge to find them? Pushing for investigation? Being vocal about their disappearance? And then even later on the parents didn't seem overly protective of the girls after reuniting. It just didn't make sense to me at all!"
Another fan agreed, saying, "I thought the same thing! Surely the mom would have driven out to where they were as soon as they stopped replying to texts and phone calls." While the Sullivan parents' lack of action might be attributed to the fact that they were written as supporting characters, a number of viewers did find it strange their reaction appeared so lukewarm during the course of "Big Sky's" first season.