How The MCU Influenced Kevin Smith's Masters Of The Universe: Revelation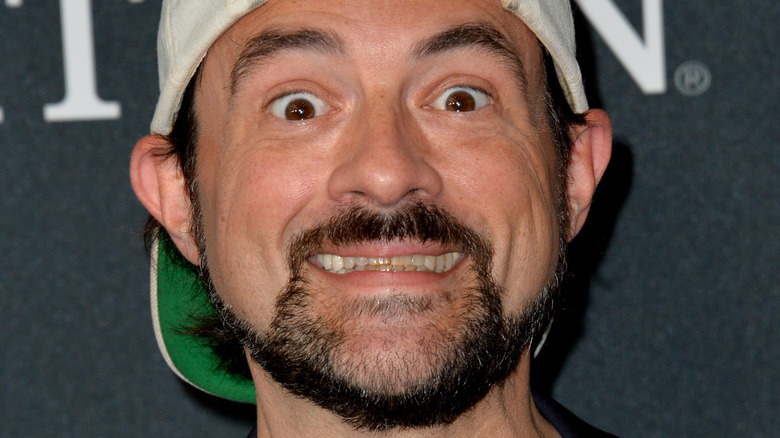 Shutterstock
Superhero movies and TV shows are dominating the media landscape, with much of the credit going to the expansive Marvel Cinematic Universe. From multiple versions of "Spider-Man" to the different "Avengers" projects, it seems like there's enough superhero content to inspire reboots for years to come. Aside from live-action movies and shows, creators are also delving into the world of animation to bring beloved characters to life. Though there are more eccentric shows featuring obscure characters like "Marvel's MODOK," fans have much to look forward to when it comes to more iconic characters as well.
Following the success of Netflix's "She-Ra and the Princesses of Power" is Kevin Smith's upcoming "He-Man" series for the streaming giant, titled "Masters of the Universe: Revelation." The show was announced as a direct sequel to the original TV series of the '80s and will feature iconic characters including He-Man, Teela, and Orko (via Bounding into Comics). Kevin Smith recently revealed that he was inspired by the MCU for his upcoming reboot, and the sweet reason will be touching to any superhero fan.
Kevin Smith wants He-Man to be for everyone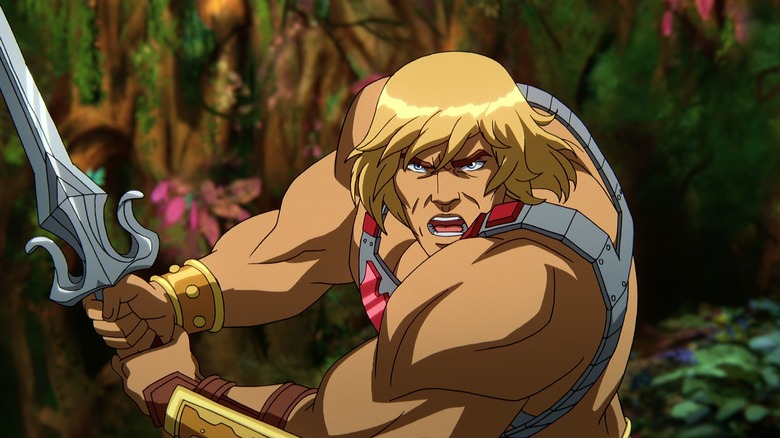 Netflix
In an interview with io9, Smith discussed his plans for his "He-Man" reboot and made it clear that he didn't want to go about it the same way as the "She-Ra and the Princesses of Power" series. Rather than attempting to re-imagine "He-Man," Smith said he wanted to stay true to the original series that fans loved: "Our manifest was to be fanservicey. ... To be honest with you, I wouldn't have taken the job if they were like, 'You get to reinvent He-Man and the Masters of the Universe.' I'm really not that creative. I would not be the guy you'd tap to reinvent something. But if you want to keep it going lovingly, true to the franchise and just growing up the characters a little bit so their conversations are a little more adult-oriented?"
He went on to explain that while the reboot will be more mature in some ways, it will still be aimed for an audience of kids and adults alike, in hopes that families can enjoy it together. Smith revealed that he and the other writers implemented "the Marvel method" into their writing, explaining, "And by Marvel method, we mean the Marvel Cinematic Universe. Which is when I go to the Marvel movie and I take my kid, I'm enjoying it and I'm enjoying sharing it with my kid because I was like, 'This is the sh*t I grew up on.' Now you're growing up on it, too ... That's what we baked into the DNA of 'Masters of the Universe: Revelation.'"
"Masters of the Universe: Revelation" premieres on Netflix on July 23.