The Underrated Period Drama Series You Can Stream On Hulu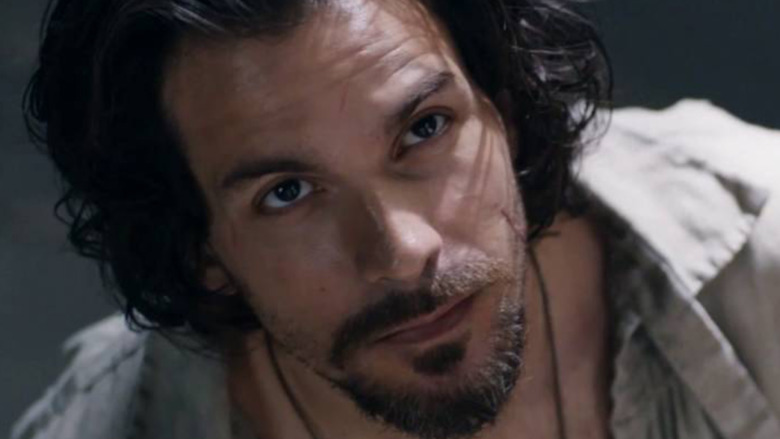 BBC
The story of Robin Hood is one that has essentially transcended a medium and genre, becoming simply a part of the cultural canon. Whether or not Robin Hood was a real person (or persons), which is a subject still up for debate, the idea of a thief who steals from the rich and gives to the poor has endured in popular fiction. Adaptations of the story of Robin Hood range from the 1800s novel "The Merry Adventures of Robin Hood" to the recent Taron Egerton "Robin Hood" film, and even an upcoming video game titled "Hood: Outlaws & Legends."
"The Three Musketeers" is a similar case, having grown far larger than its source material and ballooned into a sort of cultural touchstone. Unlike the story of Robin Hood, which claims a real-life human being as its origin, "The Three Musketeers" was a novel before all else. That initial book version of "The Three Musketeers" was written by French author Alexandre Dumas in the 1800s. Dumas introduced the world to aspiring young soldier Comte d'Artagnan as well the titular musketeers, Athos, Aramis, and Porthos. Those characters have since been adapted by the likes of Disney, "Resident Evil" director Paul W.S. Anderson, and countless others.
BBC's "The Musketeers" is one of the more recent adaptations of the story, retelling the classic tale not with a modern sensibility, but by remaining relatively faithful to its chief inspiration.
BBC One for all and all for BBC One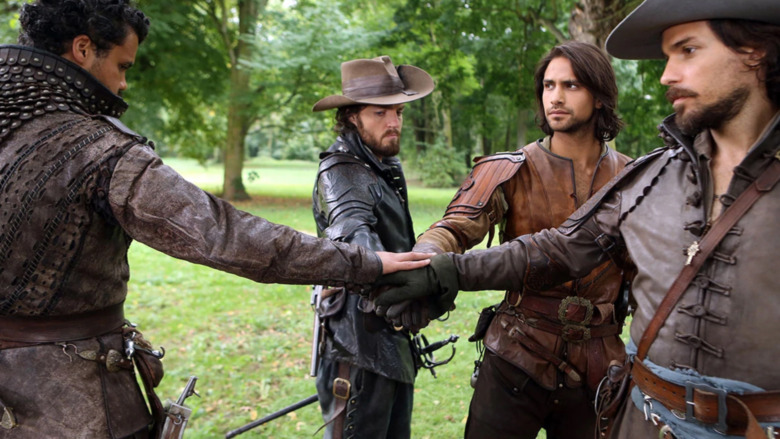 BBC
"The Musketeers" premiered on British television network BBC One in June 2014. The series ultimately ran for three seasons before it was canceled in 2016 as viewership fell (via Metro.co.uk). The bare bones of its story are essentially those of Dumas' flagship novel, and its setting is intended to be historically accurate to the time period of its source material (via The AV Club). That commitment to history ultimately sets it apart from other recent adaptations, most of which opt instead for a looser adaptation of the tale of D'Artagnan.
Critics were divided in their assessments of "The Musketeers," which currently sits at a 61% aggregate critical score on Rotten Tomatoes. Viewers, however, took more kindly to the series, resulting in an 86% audience score. As AV Club reviewer Genevieve Valentine pointed out upon the release of its first season, "The Musketeers" doesn't shy away from cliché. That said, many fans of the series point toward its sense of fun as its foremost quality. Rotten Tomatoes user Andrew K, for example, described "The Musketeers" as "so much fun and so well done," and user Sandra V similarly characterized it as "lots of fun."
Viewers interested in checking out "The Musketeers" for themselves can stream all three of its seasons on Hulu.