The Forgotten Colin Farrell Crime Drama Crushing It On Netflix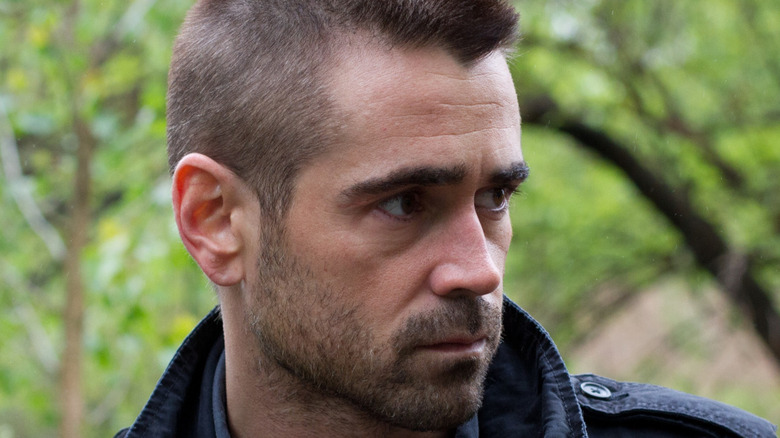 FilmDistrict
Colin Farrell has had a fascinating career, starring in big blockbusters like the upcoming "The Batman" and artistically ambitious indies like "The Killing of a Sacred Deer." He's been in so many movies over the past 20-ish years that some of them have faded from memory. For every classic like "In Bruges," there's a lesser-known one like "Ask the Dust."
One of his forgotten films is "Dead Man Down," a 2013 neo-noir crime drama that's now being rediscovered on Netflix. The film is currently the #2 movie on Netflix's daily Top 10 chart, and the #4 title overall. "Dead Man Down" was not a commercial or critical success when it was released in theaters, only making $18 million against a $30 million budget (via Box Office Mojo) and getting a 41% "Rotten" rating on Rotten Tomatoes. But it's the kind of gritty thriller people like to watch at home.
The film tells the story of Victor (Farrell), a Hungarian man living in New York City who's infiltrating a criminal organization run by Alphonse (Terrence Howard) in order to get revenge on the crime lord for killing his wife and daughter two years before. His plans are complicated when Beatrice (Noomi Rapace), a neighbor whose apartment faces his, shows him that she filmed him murdering a man in his apartment. She will go to the police unless he kills the man who disfigured her face in a drunk driving accident. So Victor is caught in a complex web of violent revenge, and there's no peaceful way out.
'Dead Man Down' is a passable revenge thriller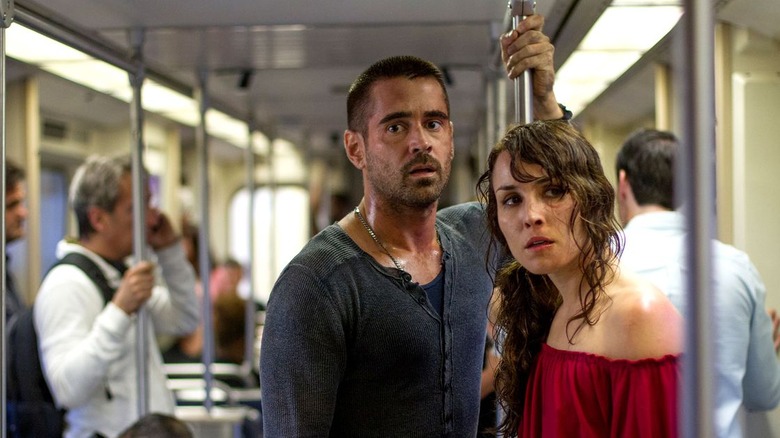 FilmDistrict
The film was written by J.H. Wyman — best known for his work on the show "Fringe" — and directed by Danish filmmaker Niels Arden Oplev, who previously directed Noomi Rapace in the Swedish adaptation of "The Girl with the Dragon Tattoo." He later went on to direct the pilot episode of "Mr. Robot," which has a similar modern New York noir sensibility to "Dead Man Down." The film feels like the kind of mid-budget crime movie that's set in New York but is actually filmed in Europe. The composition of the cast and the locations used make the film feel like an inauthentic New York movie, even though it actually was filmed in New York.
Curiously, one of the production companies involved in the film is WWE Studios. Usually when the WWE funds a film, it's a starring vehicle for a pro wrestler, but the only wrestler in "Dead Man Down" is Wade "Bad News" Barrett, who has a small supporting role as a gang enforcer named Kilroy. The cast also includes Dominic Cooper as Darcy, a member of Alphonse's crew with a very strange accent. "Dead Man Down" is not a forgotten classic, but it's an entertaining crime thriller if you want to pass the time with something new on Netflix.