The Best Crime Shows With Strong Female Leads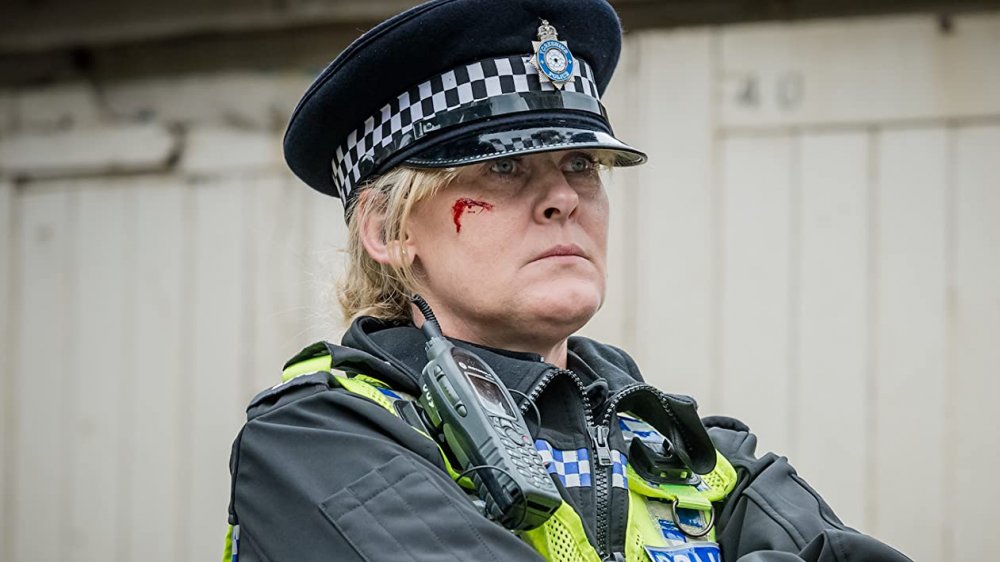 We can't get enough of crime shows — the genre is infinitely pliable and can be constantly adapted to fit with the times, culture, and social constructs of almost any era. Crime shows can be silly or deadly serious, subdued or gory, psychological or sensational — or any combination of those things. As Vulture argues, audiences love crime shows because they allow a form of escape that other genres cannot.
One thing that is relatively recent in mainstream crime stories, however, is the rise of the female protagonist. For decades, the world of police and detectives was dominated by men. Now there are dozens of series that feature strong, intelligent women cracking the cases and busting the baddies.
Today, we're highlighting the best of those female-led crime shows with a focus on series that are either currently still on the air or easy to access through streaming services, though a few older or more obscure ones may have made the cut. If you need shows with strong women in your life, here are some good places to start.
Broadchurch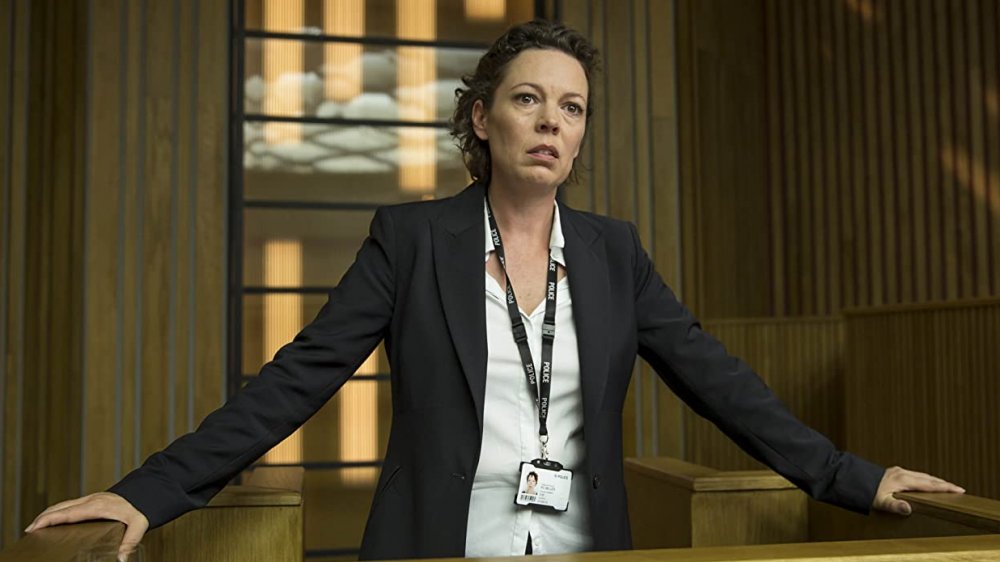 When you settle down to watch Broadchurch, you're stepping into the tall grass. It's about a single case that plays out over the course of an entire season — or, if you want to get technical, the first two seasons — and how a horrific crime affects a seemingly idyllic community. It brings all manner of secrets and nasty grievances to the surface, and it's one of those shows whose viewers will constantly grit their teeth as they watch characters make bigger and bigger mistakes.
Broadchurch succeeds because of its excellent casting: we are introduced to Detective Ellie Miller (Olivia Colman), who starts investigating the murder of a local boy. Soon, another detective named Alec Hardy (David Tennant) is brought in, and the two start pulling back the layers of who could have committed such a terrible crime.
Colman and Tennant really kill it — they are both amazing actors with excellent chemistry together. Colman's Detective Miller is a strong but realistic character who massively evolves over Broadchurch's three seasons — and not always for the better. This is one of those shows that's tough to stop watching once you get started.
The Killing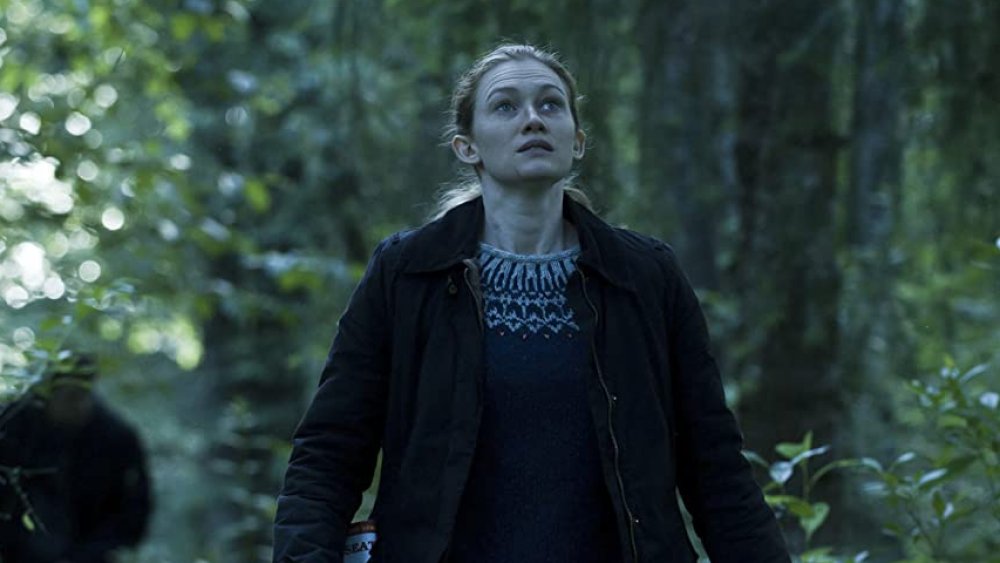 There are actually two versions of The Killing: Forbrydelsen, which is the original, Danish version, and the American adaptation of it. They're both really strong shows with great female leads, and they're both good watches for viewers who like gritty crime stories, although the American version is a bit more accessible, for more reasons than you might think. However, if you can't get enough of The Killing, the two series are different enough that you can check them both out.
The Killing's American adaptation stars Mireille Enos as Detective Sarah Lindon, who is drawn into a huge investigation when the body of a teenage girl is found in the trunk of a submerged vehicle. Lindon also begins mentoring another detective, Stephen Holder, and each season of the show focuses on a new murder investigation. The Killing will keep you guessing until the very end, as every time the detectives think they've pinned how to solve the case, some new detail bubbles to the surface.
The Danish version gets into more detail, as episodes are longer and there are more of them each season. It can bog down a bit, but the lead detective (named Sarah Lund in that version) is every bit as fun to watch.
Babylon Berlin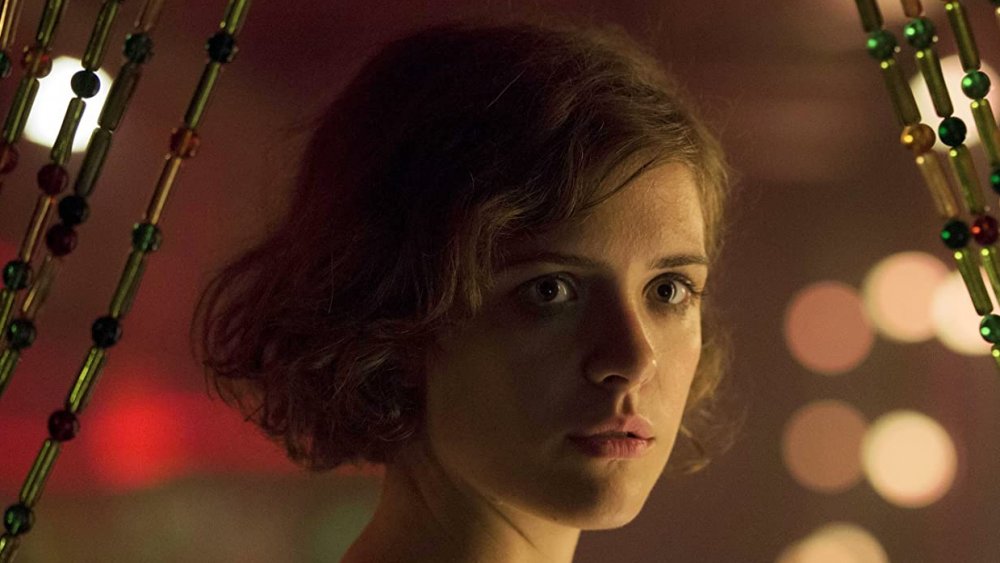 Babylon Berlin is a fascinating bit of television: It's the most expensive series ever filmed in Germany as well as the most expensive non-English drama series ever made. That budget is easy to see: Babylon Berlin features lavish sets and imaginative scenes. It's the type of show that's simply a joy to look at, and it's got a pretty compelling story on top of that.
Babylon Berlin is set during the late 1920s and early 1930s, and focuses on an unlikely duo: a police inspector and World War I veteran named Gereon Rath and a flapper named Charlotte Ritter. The two join forces to tackle the criminal underworld of Berlin during a tumultuous period. Communism and Nazism are constantly building beneath the surface, and Germany is in a rough spot between the two World Wars. Ritter is a fascinating character; she's a police clerk who yearns to become an inspector, and her ambition leads her into some dangerous situations.
Babylon Berlin is over the top and overwhelming in all the best ways. The costuming, music and set design are all top notch, while Rath and Ritter are layered characters that are easy to root for.
Mindhunter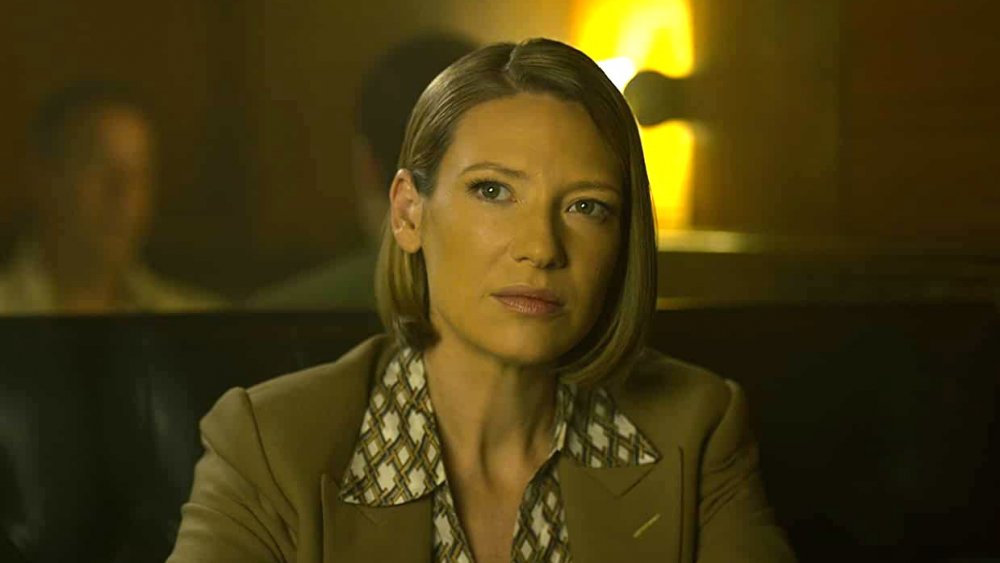 Mindhunter might be a bit of a stretch in the "female lead" department, as its central female character takes a bit of a backseat (especially early on) to the main duo. However, Dr. Wendy Carr (Anna Torv) becomes every bit as important to the show's themes as it moves along, with several episodes in the second season focusing more time and attention on her role in the FBI's Behavioral Science Unit than what Agents Ford and Tench are up to.
Mindhunter is based on the real formation of a unit in the FBI that investigates serial killers. Agents Ford and Tench are played by Jonathan Groff and Holt McCallany, respectively, who begin interviewing "multiple murderers" to help try to figure out commonalities between them to solve future cases. Their methodology eventually gains traction, and Dr. Wendy Carr, a psychology professor, joins the team to help them hone their interviewing techniques and analyze their data.
The show's got some unique presentation methods and features several actors playing famous killers (The Co-Ed Killer, Son of Sam, Charles Manson, etc.). Dr. Carr is the glue that holds the FBI team together, and Mindhunter is a must-watch for true crime fans.
Frankie Drake Mysteries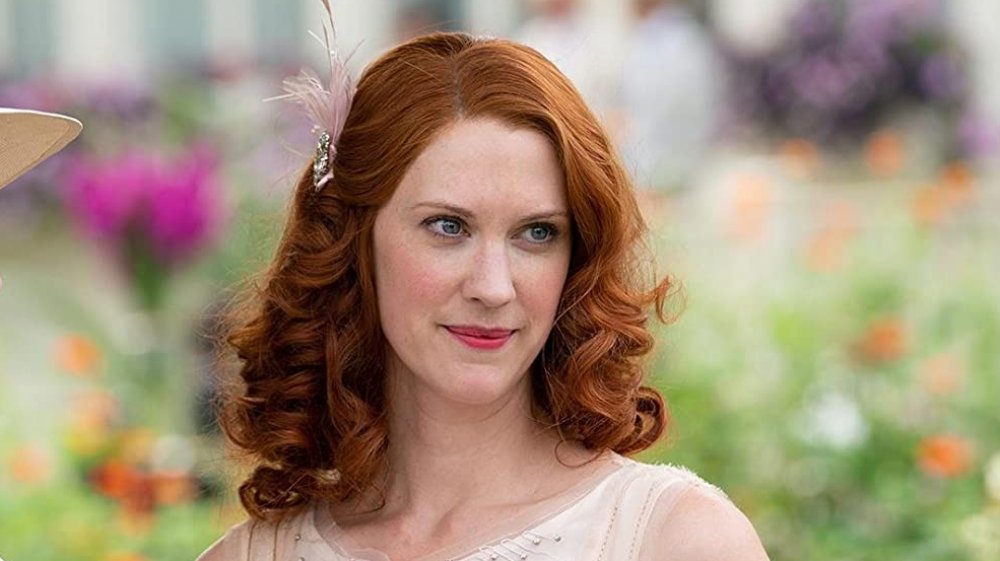 Most modern crime series fit into the "dark, gritty" realm of storytelling: analyzing serial killers, with damaged detectives investigating horrific crimes and grisly murders. Frankie Drake Mysteries, a Canadian series, takes a slightly lighter tone and succeeds because of it.
Frankie Drake Mysteries stars Lauren Lee Smith as the title character, who lives in Toronto during the 1920s and decides to start a private detective agency. She hires another woman named Trudy Clarke (Chantel Riley), and the two are soon embroiled in case after case, solving mysteries in style.
Frankie Drake Mysteries features serious crimes, but often approaches them with a lighter, quirkier tone than your typical gritty crime drama. It also showcases women in a way that many series do not: it was created and written by women, nearly every main character is a woman, and a large majority of episodes are directed by women. The main cast has excellent chemistry, and it's a great option for those who like crime series without being hit over the head with terrifying criminal psyches and gruesome crime scenes.
Happy Valley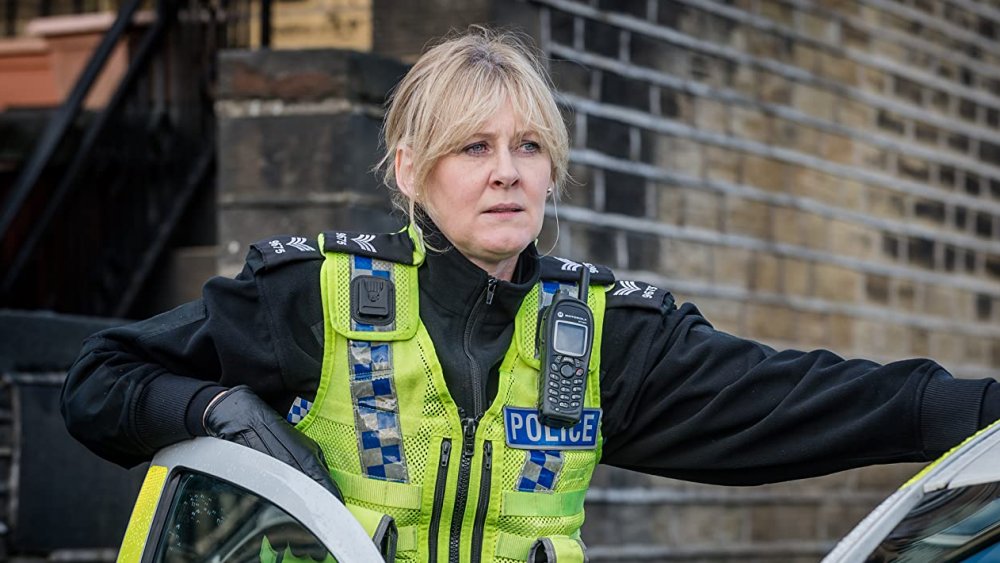 Don't let the name fool you: Happy Valley is not a show for the faint of heart. This British crime drama is extremely intense and well made, but there's a lot of graphic and grisly stuff going on here. Violence, drug addiction, and absolutely despicable characters are all over the place in Happy Valley, but those who can stomach it are in for a rollercoaster ride.
The series is about two sisters, Catherine and Clare (played by Sarah Lancashire and Siobhan Finneran), who live in Yorkshire. Clare is a drug addict with a young son, and Catherine is a police officer who lives with them and is dealing with demons of her own. Soon, a kidnapping investigation brings together ugly details about both of their pasts, and Catherine has to try to keep her family safe while investigating a dangerous group of criminals.
Happy Valley is harrowing and difficult, but Lancashite and Finneran absolutely crush it as the two leads. It's a rough binge due to its violence and mature situations, but has been held up as one of the best shows of the 21st century by multiple outlets.
Miss Fisher's Murder Mysteries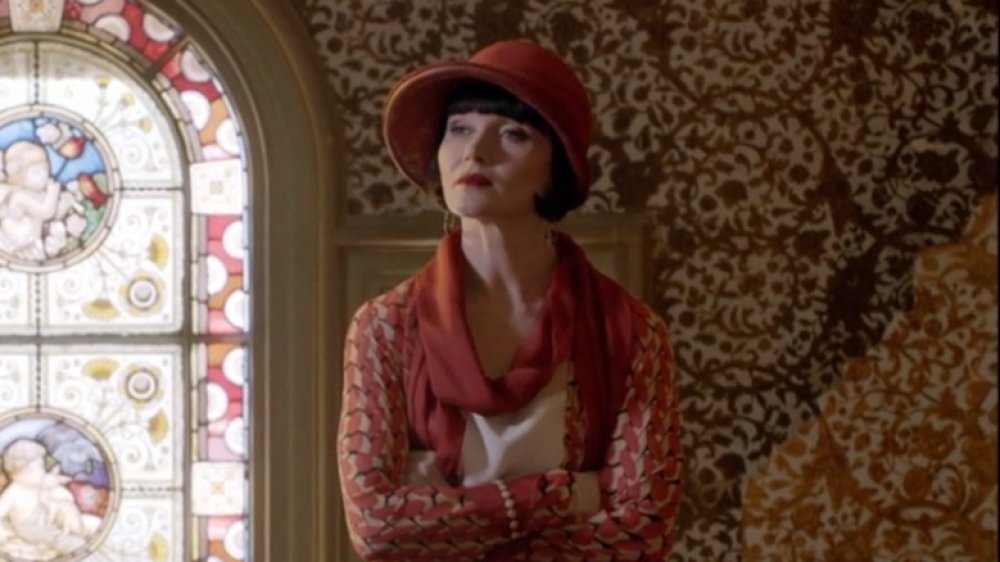 The 1920s are apparently the perfect time period for strong female detectives, as Miss Fisher's Murder Mysteries is not the only one appearing on this list. This Australian series showcases Essie Davis in the lead role as the glamorous Phryne Fisher, a private eye in Melbourne who always seems to be the cleverest person in the room.
Davis is absolute dynamite in the role. The show draws from a successful series of books, so she has good material to work with, but it's hard to believe anyone embodying Phryne Fisher as well as Essie Davis does. She's stylish, witty, and always finds herself up to her neck in murders and other crimes. The show leans heavily into its setting, and does a great job of showing off a historical Melbourne.
Miss Fisher's Murder Mysteries isn't groundbreaking, but it's one of the best examples of a period crime drama out there. Australian shows don't get enough love, either — give this one a watch and see what you've been missing.
The Fall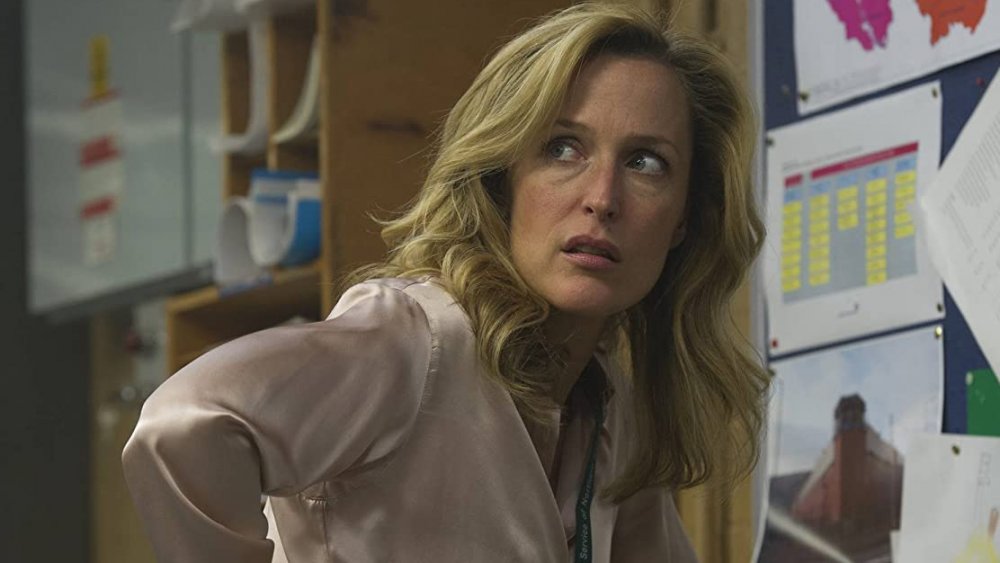 Do you miss the days of former X-Files lead Gillian Anderson investigating strange cases? The Fall has you covered. This British crime drama swaps out the aliens for regular ol' serial killers, and trades in the campiness for a really dark streak, but it's still a great way to watch an oft-overlooked actor do some serious, dramatic heavy lifting.
Anderson plays a police superintendent named Stella Gibson, called in to review a case in Belfast that has been open for longer than a month. She soon realizes that her case is linked to others, and begins looking for a serial killer who is preying on women in Belfast. The Fall is one of those shows that isn't so much a "whodunnit" as it is a "how are they going to catch them?"
Anderson, as you'd expect, is phenomenal in the lead role. There are plenty of other recognizable actors onscreen for anyone who watches much British television, and Jamie Dornan also stars in a particularly inspired bit of casting as the sinister Paul Spector.
Killing Eve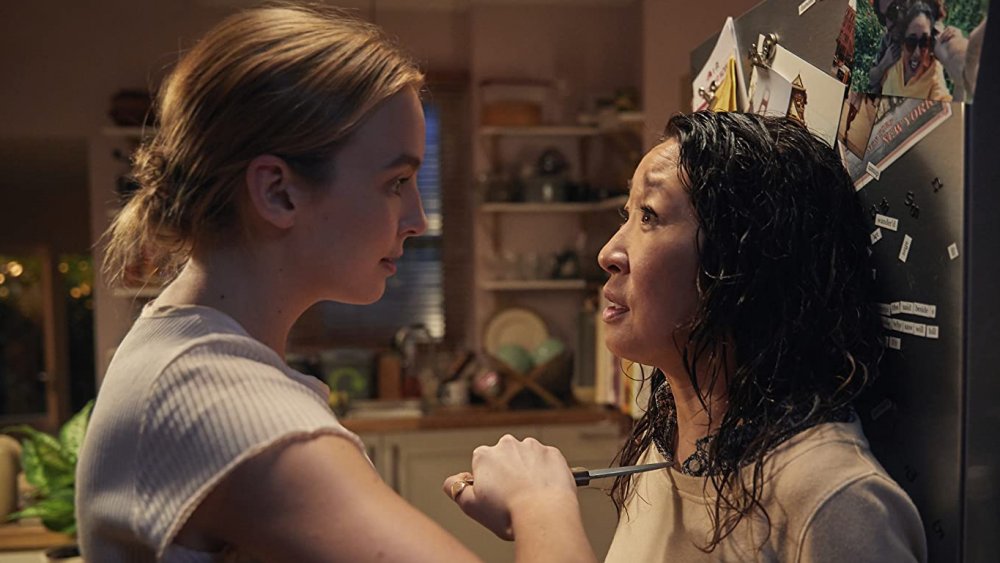 Killing Eve is one of those shows that it's easy to just sort of assume everyone will like. It's whip-smart, surprisingly funny and charming, features extremely interesting characters, and has some of the best cat-and-mouse investigation you'll find on television. Give it a shot and you'll probably be hooked.
The show stars Sandra Oh as Eve Polastri, an intelligence agent who is assigned a case to track down a psychopathic assassin. That assassin is Villanelle, played by Jodie Comer, and she absolutely steals every second of every scene she is in. Villanelle is unpredictable, interesting, and completely insane, and the dynamic that Comer shares with Oh is way too much fun. Though the two are constantly chasing each other down and trying to arrest (or murder) the other, there is a playfulness and almost romantic angle to their relationship. It's palpable, and it makes Killing Eve an excellent binge watch.
Killing Eve was adapted from a series of novels by Luke Jennings, and Phoebe Waller-Bridge (Fleabag) adapted it for television. Do not skip this one.
Marcella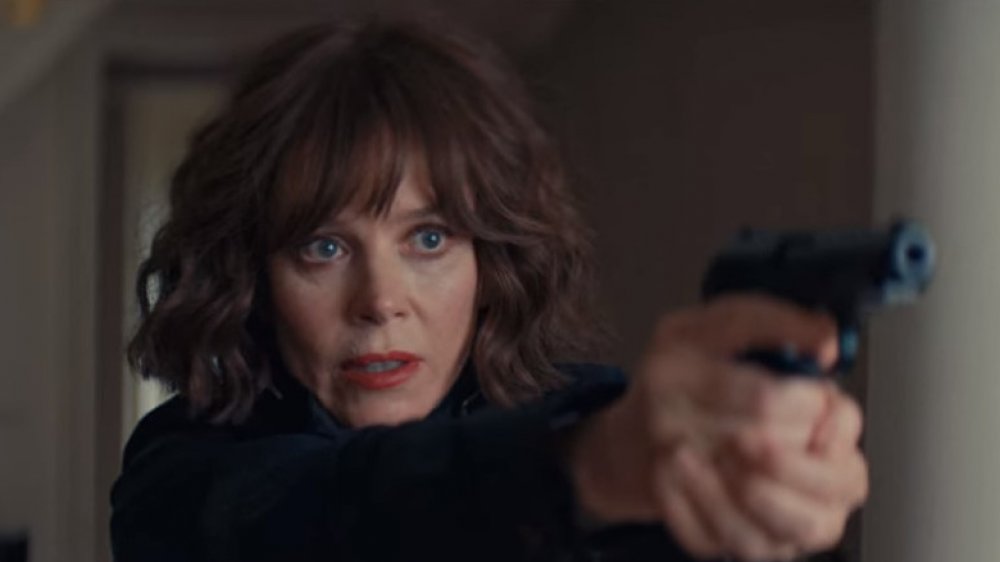 Though it's actually a British show, Marcella is billed as a Scandinavian-style crime noir. It was created by Hans Rosenfeldt, a Swedish writer who also made The Bridge. Like most Scandinavian crime series, Marcella dives into some really dark waters. Its lead struggles with a dizzying number of personal crises and some major mental health issues in addition to dealing with disturbing criminal cases.
Marcella stars Anna Friel as a former detective who rejoins the force to investigate a case from over a decade prior. It involves a serial killer who may have become active again, so she is best equipped to investigate. She is also dealing with upheaval in her married life, as her husband leaves her and tries to leverage her past mental health issues to gain full custody of their children. Friel does some capital "A" Acting in her title role as Marcella Backland: she's an extremely believable character who struggles as you'd expect, but remains a powerful and intelligent force throughout.
The first season is superior to the other two, but they are just the right length that you'll want to follow the story all the way through.
Top of the Lake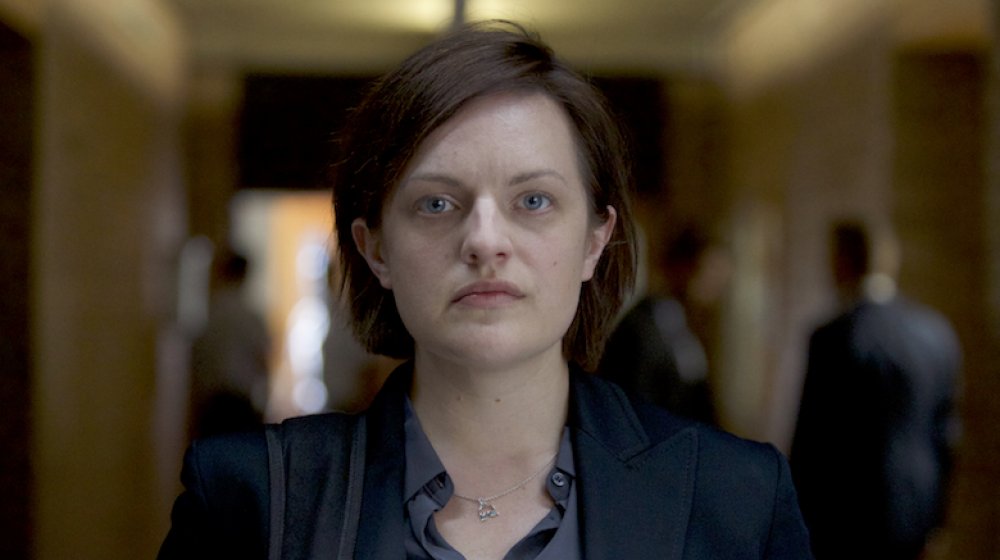 Elisabeth Moss could film herself doing pretty much anything and it would probably make for a compelling watch. Even with her impressive filmography, Top of the Lake has got to be close to her best work. It's a mystery series created, written, and directed by Jane Campion, an award-winning director who is very selective about the projects she works on. It also gets filed under the "dark, gritty" section of crime series.
Moss plays Detective Robin Griffin, a specialist in Sydney, Australia who works on cases involving sexual assault. The first season sees Griffin investigating the murder of a 12-year-old girl in New Zealand, while the second season (Top of the Lake: China Girl) takes her back to Sydney. It won or was nominated for several awards, including Emmys, SAG awards and more. The first season also screened in its entirety at the Cannes Film Festival.
Look for plenty of other familiar faces to pop up in Top of the Lake: Holly Hunter, David Wenham, Peter Mullan, Nicole Kidman, Gwendoline Christie and Lucy Lawless are just some of the stars to watch out for.
Veronica Mars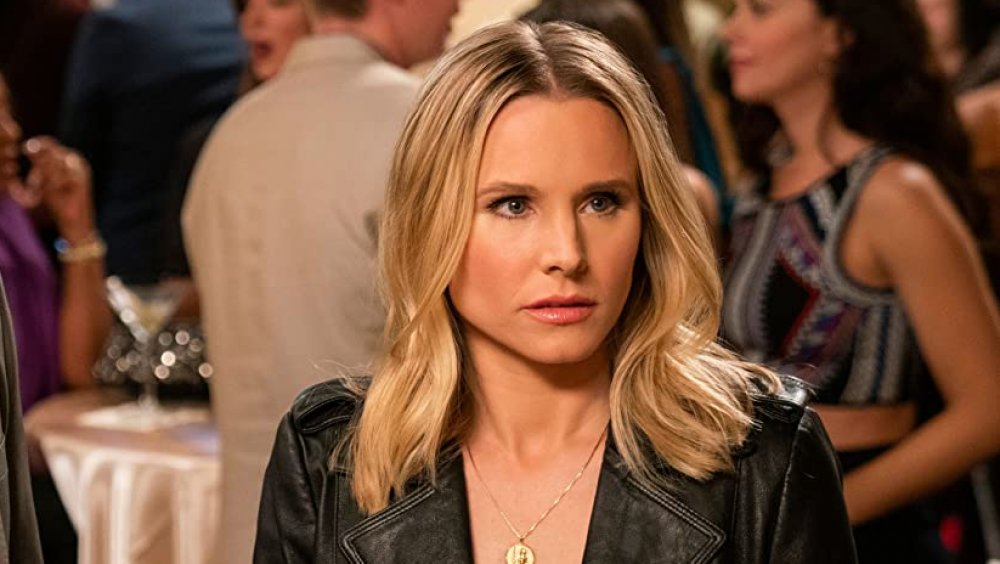 Veronica Mars is a true fandom success story. It had a small but devoted audience and ran for three seasons in 2004-2006 before being cancelled. However, the show's stars, creator, and fans didn't give up on it: a 2014 film was funded through Kickstarter, and the series came back for a revival season in 2019. Considering the show starred Kristen Bell in one of her first major roles (and Bell's stardom hit a fever pitch in 2013 with the release of Frozen), bringing Veronica Mars back probably wasn't quite as risky as it may have seemed.
All that aside, Veronica Mars is still a very strong show. Bell plays the title character, who starts the series as a high schooler who moonlights as a private detective. The show ages alongside her as she takes on bigger cases (the revival season takes place 14 years after the first), and it fits into that "YA-friendly" style that shows on The CW are known for. Fans of more recent CW shows like Supernatural or Riverdale will definitely see some of the influence if they sit down with the early seasons of Veronica Mars.
Bones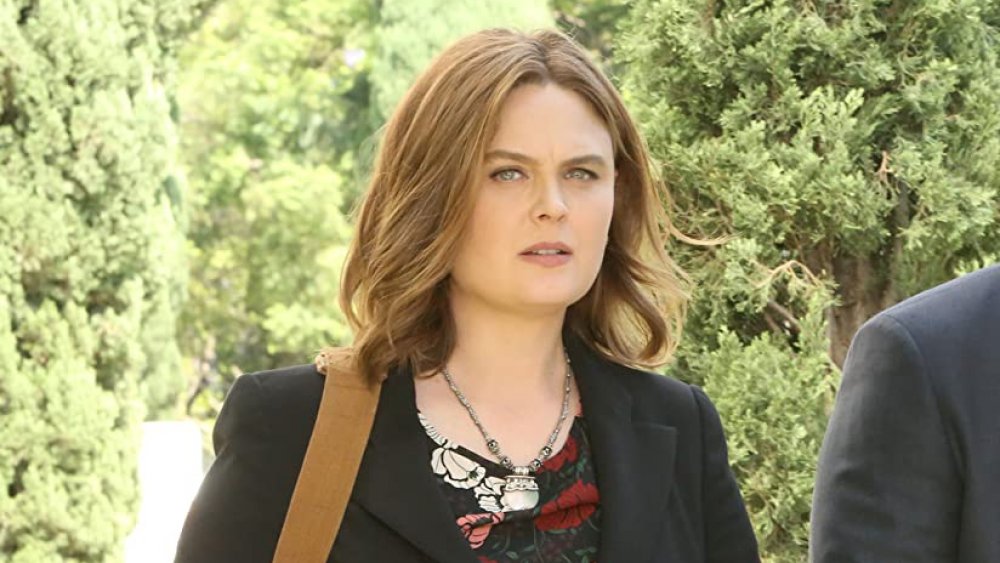 It can be easy to write off shows like Bones. A crime procedural on Fox that ran for 12 seasons? It sounds like just another CSI knockoff. Maybe that's what got its foot in the door, but Bones was able to continue to evolve as it moved forward, never bogging itself down like far too many network crime procedurals tend to do. A big part of that comes from its lead, played by Emily Deschanel.
She plays Temperance "Bones" Brennan, an extremely intelligent forensic scientist who works to solve criminal cases with the FBI. Deschanel plays up the "socially inept genius" angle extremely well, talking circles around people whenever academics come up but completely missing any pop culture reference that is made. She also has impressive chemistry with Special Agent Seeley Booth (David Boreanaz), and the "will-they-won't-they" dynamic plays for several of the early seasons.
In such a long-running series, you can expect some ups and downs. However, Bones always stays entertaining due to Deschanel and Boreanaz, and you don't often see "likable, aloof genius" played by a woman, especially on network television.
Prime Suspect
Prime Suspect is a really fascinating series. Each season (besides the three-episode season four) is only two episodes, and the seasons span over a decade of television. The first aired in 1991, with the seventh airing in 2006. On top of all that, Prime Suspect stars Helen Mirren as a hard-living detective who rises through the ranks of the London Police Department.
In reality, a lot of the shows on this list probably owe a debt to Prime Suspect. There just weren't many shows from this era that featured a female lead as a no-nonsense detective, and Mirren's Jane Tennison is sort of the archetypal character that many other series would emulate. Tennison discovers that there is almost as much to worry about inside her department as there is on the streets, and she deals with a lot of emotional trauma over Prime Suspect's run.
If you want to see a show that probably served as a blueprint for many modern crime series, Prime Suspect is a great place to go. It's also a menagerie of British actors — you're bound to see some you recognize from Harry Potter, Doctor Who, Game of Thrones, and the like.