John Krasinski Addresses Those Fantastic Four Rumors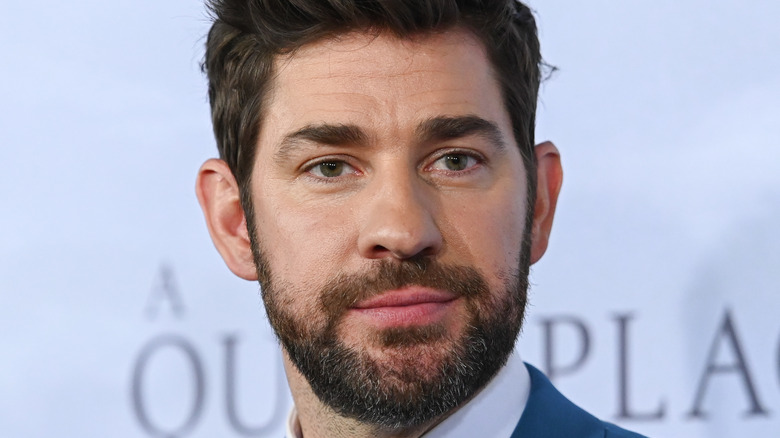 Mike Coppola/Getty Images
When John Krasinski was doing his first round of press for his horror sequel "A Quiet Place Part II" last year, Marvel fans were fixated on the idea that the former "The Office" star and his "A Quiet Place" co-star/wife Emily Blunt should play Reed Richards, aka Mister Fantastic, and Sue Storm, aka the Invisible Woman, in the upcoming MCU version of "Fantastic Four," which is to be directed by the MCU "Spider-Man" series' Jon Watts.
There are three reasons why fans feel so strongly about this casting that they're making fan art about it. One is that the current comics depiction of Reed Richards resembles Krasinski. (They both have beards.) The second is that like Richards and Storm, Krasinski and Blunt are married to each other. The third is that they would be good. We know from "A Quiet Place" that Krasinski and Blunt have great onscreen chemistry. And they're two of the biggest stars in Hollywood who have never appeared in a superhero franchise ("Jack Ryan" doesn't count) and would be very credible Marvel stars.
Last year, Krasinski was all about it. He told Comicbook.com that he would love to play Reed Richards. "I think to be a part of the Marvel world would be amazing anyway, and the fact that people would even consider me for that level of a part would be amazing," he said. "I genuinely have had no conversations or don't know anything that's happening with that. I'm awaiting Kevin [Feige]'s announcements of what the hell's happening with that as much as you are."
This statement of interest generated headlines and jump-started a conversation around Krasinski-as-Richards that continues to this day.
It's not a stretch to say John Krasinski could play Mister Fantastic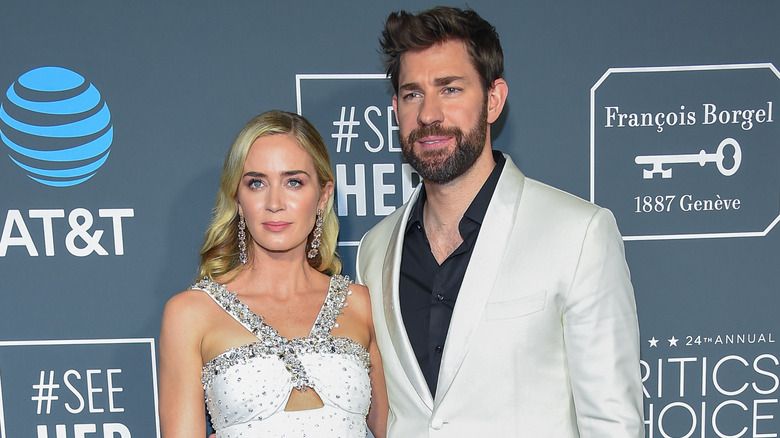 Shutterstock
Krasinski swears that he wasn't trying to force Marvel Studios president Feige's hand by saying he was interested. "I actually felt stupid," the director told Uproxx in an interview conducted last year but just published now that "A Quiet Place Part II" is coming out. "I wanted to email Kevin Feige and be like, 'Sorry, man. I wasn't trying to, like, put pressure on you. You're the man.'"
Krasinski said that as he's gotten older, he's found the benefit of just being honest about what he thinks and what he wants. "And my honest answer was like, 'Hell yeah. I'd play Mr. Fantastic,'" he said. "And then people were like, 'Oh my God.' And I didn't know it would be headlines. I thought it would just be the eighth question in that interview. But it's true."
If he does get the "Fantastic Four" part, he may end up doing it without Emily Blunt. She recently told Howard Stern that she doesn't like superhero movies and would only do one if it was a really good character. She did almost join the MCU a long time ago: She was offered the role of Black Widow for 2010's "Iron Man 2" and turned it down. But who knows! People who seemed much less likely to be involved in Marvel projects than Emily Blunt have signed on. Ethan Hawke is doing the Moon Knight Disney+ series. Marvel has a way of persuading skeptics to get onboard.