Emily Blunt Breaks Her Silence On Those Fantastic Four Rumors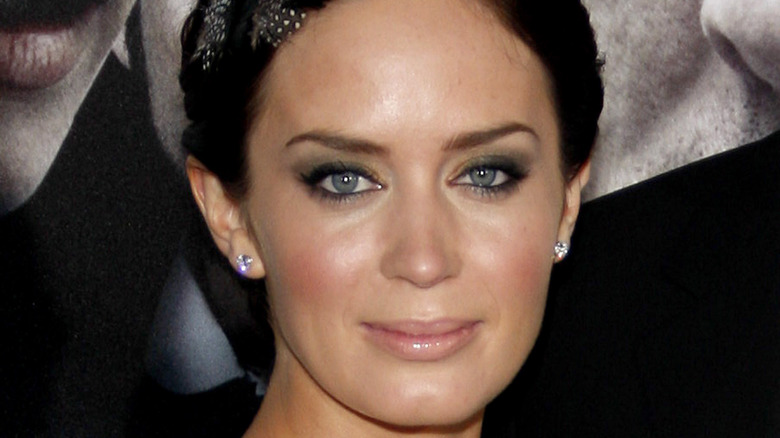 Shutterstock
Marvel Studios recently brought fans to tears after the studio posted a three-minute video that announced the release dates for some of their most notable upcoming projects. Some of these films included "Ant-Man and the Wasp: Quantumania," and the "Black Panther" sequel. But one movie listed was missing a release date: the "Fantastic Four" reboot. The movie, which aims to revive a decades long troubled franchise, not only does not have an official release date, but has yet fill the roles of Reed Richards, Sue Storm, Johnny Storm, and Ben Grimm. But that hasn't stopped rumors from spreading as to who might be cast.
Recent speculation (via Screen Geek) suggests that Hollywood power couple Emily Blunt and John Krasinski would team up to play Reed Richards and Sue Storm in the reboot. Even the thought of Krasinski playing Mr. Fantastic on "WandaVision" earlier this year set Twitter ablaze. So what does Blunt have to say about the rumors?
Emily Blunt says she won't be appearing in the next Fantastic Four film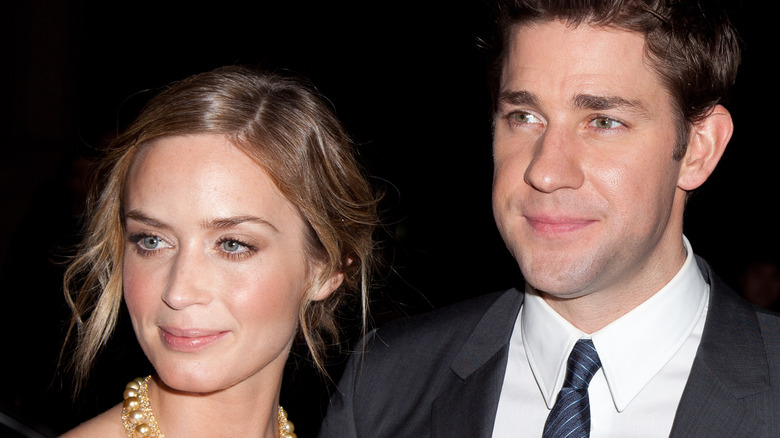 Shutterstock
Emily Blunt, who's currently starring in the sequel to "A Quiet Place," appeared on SiriusXM's "The Howard Stern Show" on May 11 and quickly shot down the rumors of her appearing in the "Fantastic Four" reboot. "That is fan-casting. No one has received a phone call," she said. "That's just people saying, 'Wouldn't that be great?'" 
Stern then wanted to know if the "genre of superhero movies" was beneath Blunt's acting prowess, if she was "too good of an actress to really take that role seriously." (Blunt was originally offered the role of Black Widow, but ultimately passed due to scheduling conflicts, as detailed by Vulture.) "It's not that it's beneath me. I love 'Iron Man,' and when I got offered Black Widow I was obsessed with 'Iron Man.' I wanted to work with Robert Downey Jr. — it would've been amazing," Blunt shared. "But I don't know if superhero movies are for me. They're not up my alley. I don't like them. I really don't."
In addition to the films not being her taste, Blunt also admitted the superhero genre has been "exhausted." She told Stern, "We are inundated — it's not only all the movies, it's the endless TV shows as well. It's not to say that I'd never want to play one, it would just have to be something so cool and like a really cool character, and then I'd be interested."