The Survival Drama Hidden Gem You Can Stream On Hulu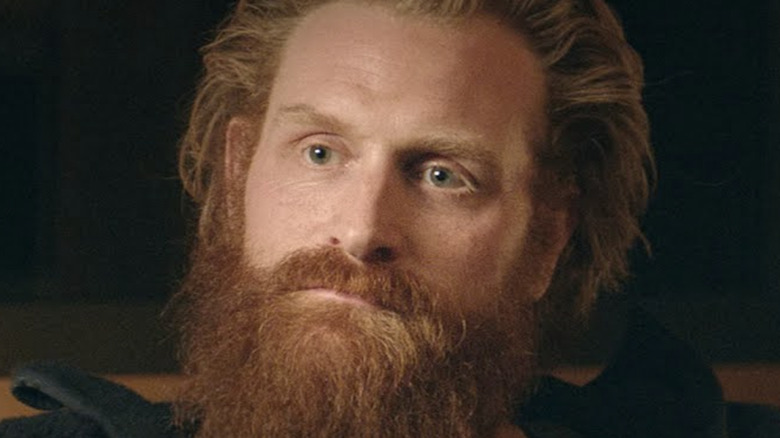 TriArt Film
Most people would like to believe that, when confronted with a sudden and incoming disaster, they'd prioritize the lives of their loved ones over their own. But what if, in the heat of the moment, they did the exact opposite? That's the central question and source of conflict at the heart of "Force Majeure," a beloved 2014 foreign film that is available to stream now on Hulu.
Written and directed by Swedish filmmaker Ruben Östlund, "Force Majeure" received widespread critical acclaim when it was first released in theaters in 2014. Even today, the film holds a 94% critics score on Rotten Tomatoes and a 75% audience score, too, with the site's critical consensus praising the film for its "gleefully uncomfortable" mood and for being a "relationship drama" that's "difficult to ignore." It features a cast of primarily international actors who speak multiple different languages throughout it, including English and Swedish.
But "Force Majeure" works no matter what country it's being watched in, or what language its actors are speaking in any given scene. In fact, part of the film's appeal is just how universal its story and themes are.
Force Majeure is a thought-provoking family drama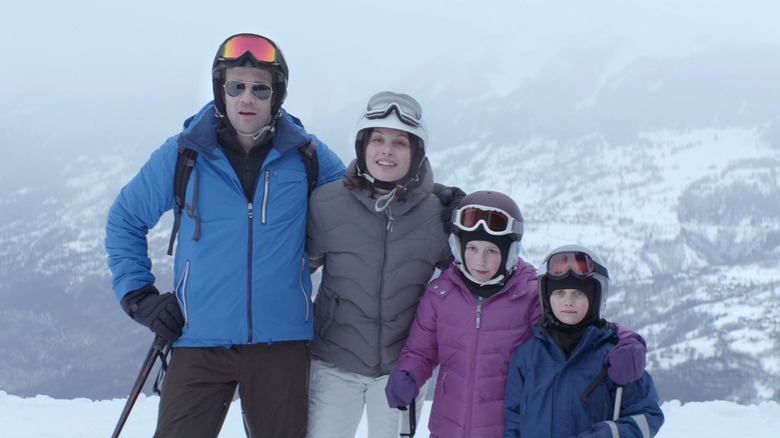 TriArt Film
Set at a ski resort in the French Alps, "Force Majeure" focuses on the growing tension that results between the husband and wife of a vacationing family after the husband runs away from what he believes is a deadly avalanche without prioritizing the lives of his wife and children over his own. The film, which positions its game-changing avalanche early on in its story, spends a majority of its runtime exploring the emotional fallout left by the man's panicked decision to leave his family behind.
Ruben Östlund's script for the film doesn't shy away from asking some of the most obvious and tough questions raised by its premise, and the cast members all rise to meet the demands of the script. Johannes Kuhnke and Lisa Loven Kongsli, in particular, give complex and layered performances as the film's central married couple. Meanwhile, "Game of Thrones" star Kristofer Hivju similarly impresses as a friend of the family who gets looped into their post-avalanche conflict.
An American remake of "Force Majeure," titled "Downhill," was released in 2020 and starred Julia Louis-Dreyfus and Will Ferrell in the lead roles. However, the remake doesn't come close to matching the quality of the original film, which remains just as effective of a drama today as it was when it first hit theaters in 2014. "Force Majeure" achieved international success for a reason, and is well worth checking out now that it's on Hulu.