Aimee Garcia Reveals The Unusual Connection Between Her Lucifer And MODOK Characters - Exclusive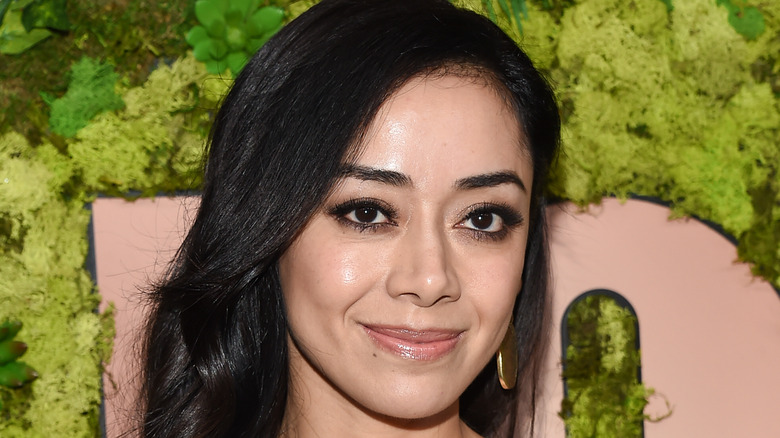 Shutterstock
On the surface, it may not seem like the new Hulu series "Marvel's MODOK" has much in common with the hit Netflix show "Lucifer." The former is an adult animated stop-motion program about an egomaniacal supervillain's day-to-day life, while the latter follows Satan himself as he helps solve crimes in modern-day Los Angeles. But one thing they do have in common is actor Aimee Garcia, who stars in both series. In "Marvel's MODOK," she voices the titular villain's wife Jodie, who wants to pursue a new path in life but sees MODOK's many shortcomings as an obstacle. In "Lucifer," she portrays forensic scientist Ella Lopez, whose dorky charm often brings comic relief.
Beyond that loose connection, Garcia believes the two characters have something else in common. With both series currently streaming — Season 1 of "Marvel's MODOK" is now available via Hulu, while the second half of "Lucifer" Season 5 premieres May 28 on Netflix — Garcia chatted with Looper to reflect on the unusual connection between her "Lucifer" and "MODOK" characters.
Despite being polar opposites, Aimee Garcia believes both characters are 'trailblazers'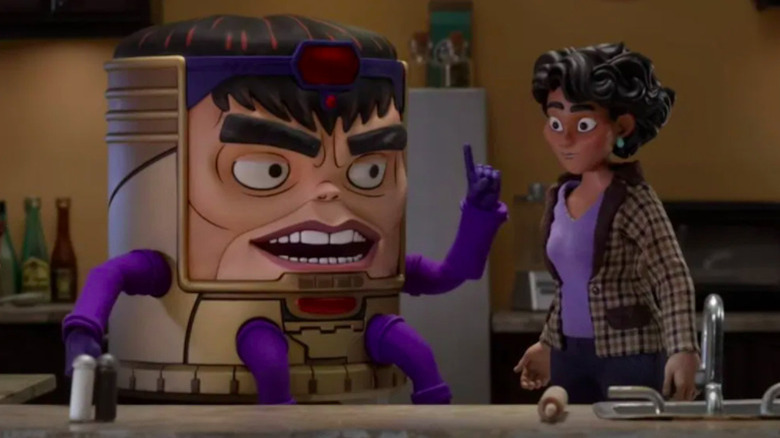 Marvel Studios
At face value, Aimee Garcia sees her "Lucifer" and "MODOK" characters as polar opposites. "Ella is so full of light and a big love bug — a huge hugger and a Pollyanna," she said of her "Lucifer" character. "She's nonjudgmental and curious, and sees the best in people, and everyone is her potential best friend until proven otherwise. Meanwhile, Jodie starts out the first season of 'MODOK' as the voice of reason, the loving wife, the mom, and all of a sudden she becomes, in my opinion, a worse supervillain than MODOK. So I don't really see similarities..."
That said, upon digging deeper, Garcia finds a unique connection between the two characters, one that is slowly helping change the face of television. "In their own way, they are both trailblazers," says Garcia. "With Jodie being an originated Latina character in the Marvel Universe and an independent woman who finds her career later in life after she's become a mom. In animation, I don't think we see that often. And then Ella is one of the few women of color in STEM on TV, and I'm just so proud to represent a Latina scientist. And at one point she was, I think, the only Latina scientist character out of the 200-plus shows on the air at the time, which boggles my mind. So I think they're both, in their own way, trailblazers ... except in different directions."
The first season of "Marvel's MODOK" is currently streaming on Hulu.