What You Need To Remember Before Watching Lucifer Season 5, Part 2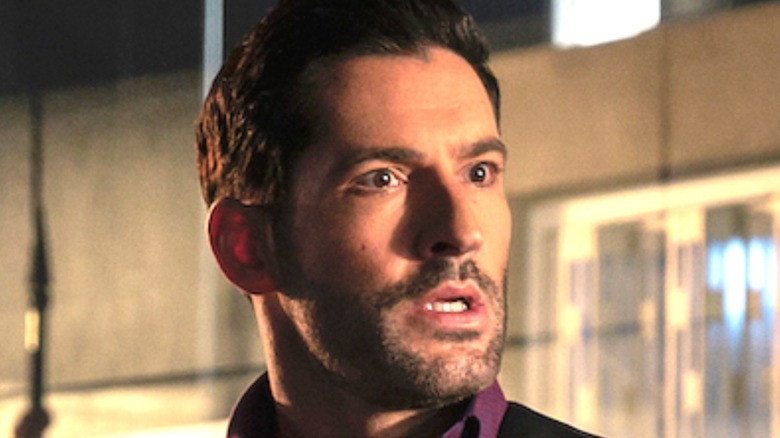 Netflix
Netflix's hellish crime show "Lucifer" is coming back for round two of Season 5 on May 28, with all eight episodes dropping at once. It's been nearly a year since the season's first eight episodes — which fans binge-watched in a weekend — were released. If in case you may have forgotten about some details or plot points, here's a refresher.
"Lucifer" takes the personified angels and demons of "Supernatural" and the crime-solving will-they-won't-they of any number of detective shows and mixes it with inspiration from Neil Gaiman's "Sandman" comics to create a thrilling series that starts as a mystery procedural but quickly escalates into a high-stakes family drama with the Devil himself, Lucifer Morningstar (Tom Ellis), at the center.
Season 5 starts with Lucifer returning to Earth from ruling Hell to deal with his jealous twin brother Michael (also Tom Ellis), who enters Chloe's (Lauren German) life to ruin Lucifer's reputation. Following that, Lucifer and Chloe enter the early stages of their relationship with new complications. With that said, here's everything you need to remember before watching the new "Lucifer" episodes.
God has officially arrived on the scene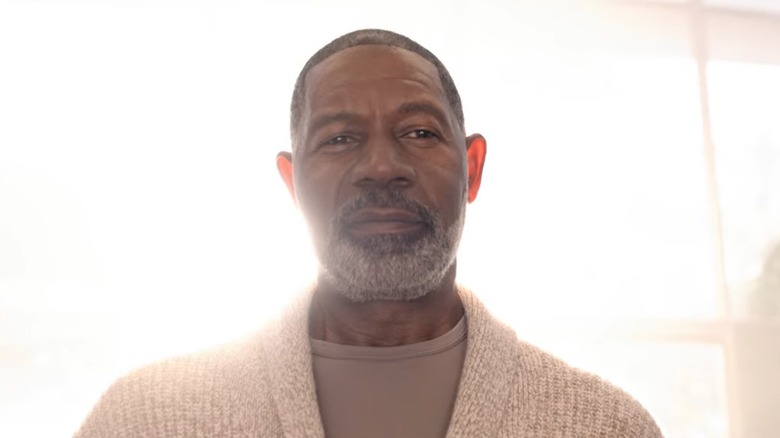 Netflix
At the very end of the last episode, "Spoiler Alert," Lucifer, Michael, Amenadiel (D.B. Woodside), and Maze (Lesley-Ann Brandt) are all fighting in the midst of the police precinct when God — Lucifer's very own dad, played by Dennis Haysbert — arrives to break up the fight. As far as we know, none of the humans around them have noticed the heavenly presence because they're all currently frozen in time, supposedly due to Amenadiel's emotional reaction to his son's illness.
Up until this point, Lucifer has had a very rocky relationship with his God, who originally cast Lucifer out of Heaven and forced him to rule Hell. When Lucifer left Hell to live in Los Angeles, God told Amenadiel to bring him back. However, at the end of Season 1, when Lucifer was dying, he prayed to God, saying he would do whatever He wanted in exchange for Chloe's safety. God then brought him back to life and Earth.
Another strain on their relationship is Chloe: God asked Amenadiel to bless Chloe's parents, so they were able to conceive her. She found out she was "a gift from God" during Season 5 and struggled with the implications of that before accepting that her ability to see Lucifer's vulnerability is the real gift. Still, Lucifer harbors plenty of anger toward his father, so their relationship is sure to fuel the coming drama.
Lucifer's twin Michael has been manipulating everyone for a 'plan'
Netflix
Ever since the beginning of Season 5, Lucifer's twin brother Michael has been manipulating the people in his life in order to show everyone he's no angel — metaphorically speaking. At this point, most of Lucifer's friends know about Michael, and he can no longer impersonate Lucifer due to the scar across his face.
Michael takes things to the next level in the Season 5 episode "Spoiler Alert." He kidnaps Chloe, mentioning that he has a larger plan at work, but Lucifer saves her before that plan is revealed. Michael also implies to Amenadiel that the latter's son, Charlie, is fully human as opposed to half-angel. It's possible that Michael tricked Amenadiel into thinking this by giving Charlie the common cold, as Michael is a known liar, but it's still unclear.
At the end of Season 5 Part 1, Michael and Maze confront Lucifer and Amenadiel in a brawl that God interrupts, leaving the next episodes to deal with the tensions between the brothers and their dad.
Maze turns on Lucifer in hopes of gaining a soul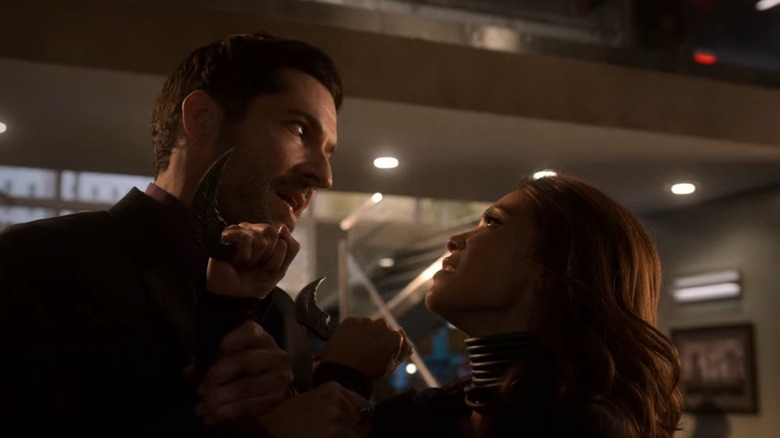 Netflix
It's long been a central part of the demon Mazikeen's story that Lucifer doesn't appreciate her. She's the only recurring demon character, having originally come to Earth with Lucifer, but has been sidelined by her friend in favor of his relationship with Chloe. Lucifer, of course, is famously selfish and Maze feels the brunt of that.
Right now, their relationship is as strained as it's ever been. Maze feels abandoned when Lucifer returns to Hell without her. Then, she learns that Lucifer knows that her mother, Lilith (also Lesley-Ann Brandt), left Hell to live on Earth. Maze finds her mother, now elderly, but she dies after they have only one conversation — Lilith put her immortality in her ring and gave it to Lucifer, who still wears it, but the ring visibly upsets Maze when she sees it. Maze is furious with Lucifer for keeping this secret from her, but he only finds out about this when she's already attacking him with Michael.
The other issue at play here is that Maze wants a soul, but Lucifer says that a demon gaining a soul is "impossible." When Michael promises to give her one, she turns on Lucifer and joins Michael in fighting Lucifer and Amenadiel.
Lucifer and Chloe are stuck in 'I love you' limbo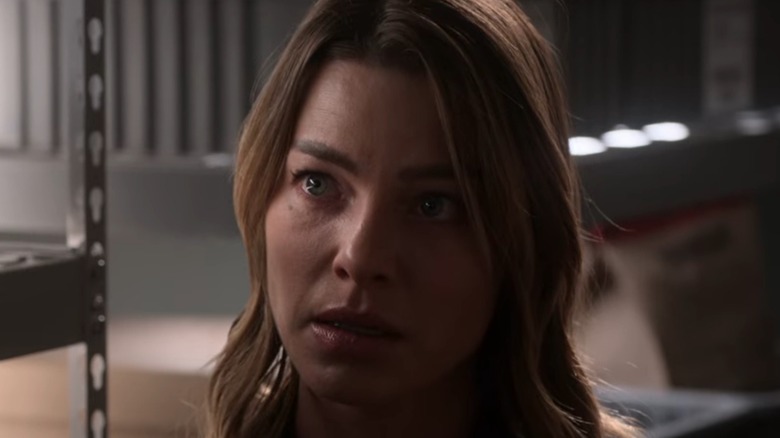 Netflix
After four seasons of will-they-won't-they and romantic pining between Lucifer and Chloe, Season 5 has seen them finally come together as a couple — only to face more challenges, of course. For a time, Chloe gains Lucifer's power to elicit his desires, while he loses that power and becomes invulnerable to danger around her. The latter worries Chloe, making her think that Lucifer has stopped being vulnerable with her. Also, Lucifer's desire powers have since returned.
When Michael kidnaps Chloe, he preys on her fear, making her question why Lucifer has yet to say "I love you" even though Chloe said it to him. At the end of "Spoiler Alert," she asks Lucifer about this: He waffles about it, but is apparently going to say "I love you" when time stops all the humans and he goes to fight Michael. However, Lucifer first says "it's complicated," suggesting there's something more to his hesitation than the audience is privy to yet. The Season 5 Part 2 trailer teases this as an important plot point, so it's sure to come up again.
Ella finds out her boyfriend Pete is a serial killer, Dan learns the truth about Lucifer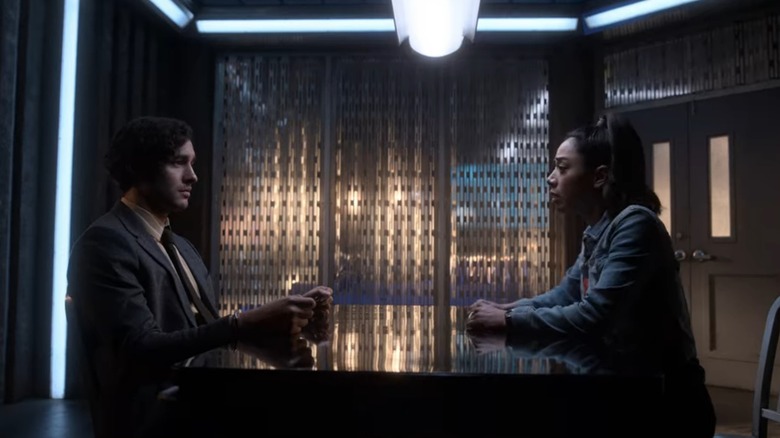 Netflix
Ella (Aimee Garcia), who still doesn't know about Lucifer's devilishness, has recently had her own life turned upside down. She typically has questionable taste in men, but Season 5 sees her dating a nice journalist, Pete (Alexander Koch). That is, until she discovers a disturbing secret about him in Season 5's eighth episode: He's the serial killer nicknamed the Whisper Killer. As of the midseason break, Pete is being held by the police, and the two have broken up. Ella's going to be dealing with the fallout of this in the coming episodes.
Another important development of the episodes preceding Season 5 Part 2 is that Dan (Kevin Alejandro) learns that Lucifer actually is the Devil. Michael reveals this to him, trying to turn him against Lucifer, but the two team up to save Chloe when she's kidnapped. It seems Dan and Lucifer have a temporary truce, but Dan will still be dealing with his newfound knowledge in Part 2.
New episodes of "Lucifer" will be available on Netflix on May 28.