Here's Where You Can Watch Life In A Year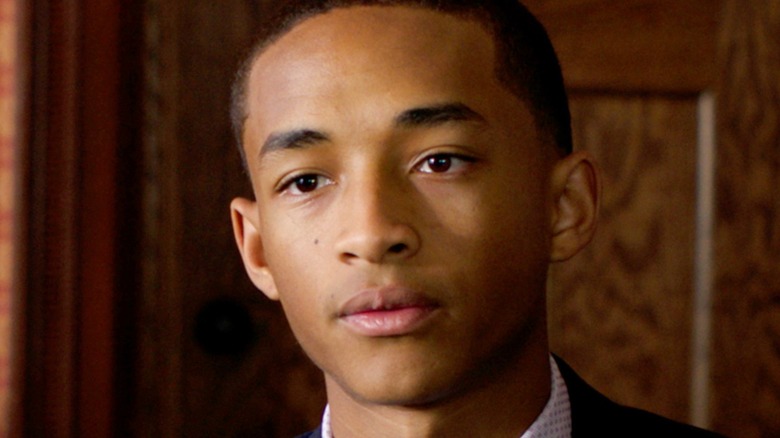 Columbia Pictures
"The Fault in Our Stars," "Five Feet Apart," "Midnight Sun," "Babyteeth," and "If I Stay" are but a few of the recent popular movies about youthful lovers trying to hold it together in the face of mortality, a theme that has become especially prevalent in the romantic cinema of the past few years. Two of the 2010s' most recognizable stars, Jaden Smith and Cara Delevingne, made their own contribution to this little movement with "Life in a Year."
Produced by Will and Jada Pinkett Smith's Overbrook Entertainment, the film revolves around Daryn (Smith), a 17-year-old boy torn between his dream of becoming a rapper and his wealthy father's (Cuba Gooding Jr.) designs on him going to Harvard and pursuing a traditional career. One day, while trying to get into a rap concert, Daryn meets Isabelle (Delevingne), a snarky working-class girl who initially scoffs at his interest in her. It's not until after they've grown close that she reveals to him she has terminal cancer, prompting the decision that gives the movie its title: Daryn sets out to give Isabelle a life's worth of experiences in the year she has left.
Though the movie received a belated and somewhat unceremonious release mid-pandemic, it still managed to find an audience thanks to its expert working of tear-ducts and the natural, much-noted chemistry between the two stars. Read on to find out where you can watch it now.
Life in a Year can be streamed by Amazon Prime Video subscribers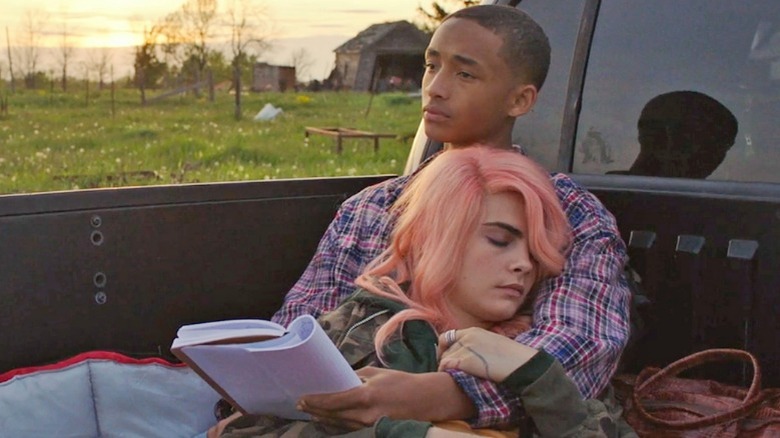 Columbia Pictures
The best way to stream "Life in a Year" is, incidentally, the only current way to stream it: via an Amazon Prime Video membership. As of right now, there are no other streaming options — not even for individual rent or purchase by non-subscribers, which Amazon usually offers. The movie is only available as part of the streaming service's subscriber catalog, albeit at no additional charge.
This is, of course, due to the fact that "Life in a Year" is a Prime Video original. Its official premiere happened through Amazon Prime Video on November 27 of last year. Though this has been a release strategy shared by many major studio films during the COVID-19 pandemic, it might well have been adopted anyway in the particular case of "Life in a Year." First, because, as a teen-oriented drama flick, it follows in the footsteps of many such recent movies that had an easier time finding their audience at home, like "Moxie" and "After We Collided." Second, because it was actually shot in 2017 (via blogTO) and took three years to come out, leading Decider to speculate at the time that, "Maybe that's why it's premiering with little fanfare, no early reviews and buried in your Amazon menu."
One way or another, what matters is that the movie is readily available now to satisfy all your tear duct-working needs. Just search for it on the Prime Video app and you're good to go.