The Young Adult Flop Defying Odds And Dominating Netflix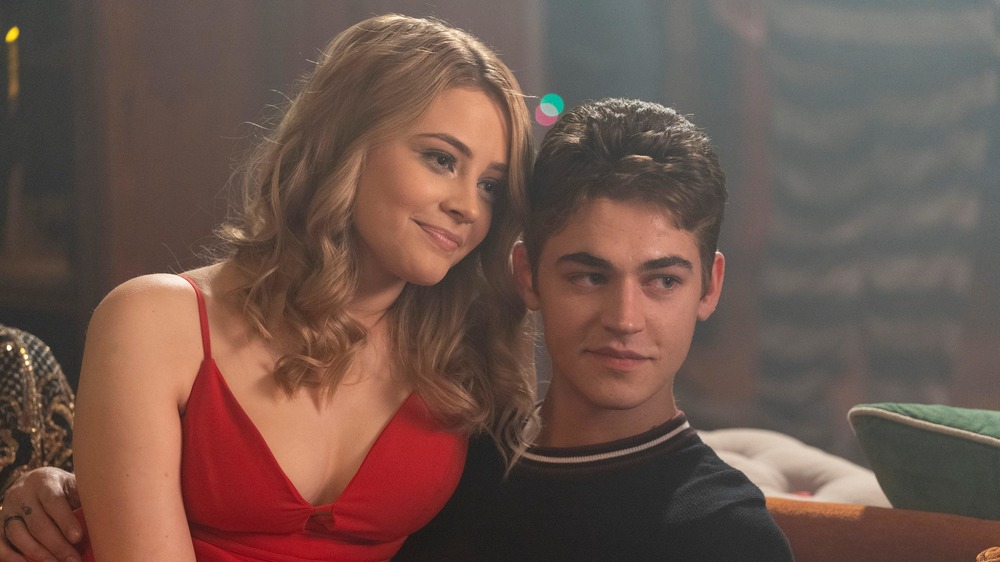 Open Road Films
Making movies about teens that teens actually enjoy is harder than you might think. So is understanding why teens like TV shows and movies that adults find boring, baffling, and downright troubling. Which is why it shouldn't be that surprising that a movie adult reviewers absolutely hate — a sequel to an equally loathed movie — has been riding a wave of popularity since its release on Netflix alongside this controversial mystery series that everyone's binging on Netflix.
After We Collided is the follow-up to After, a teen drama released in 2019 about a couple fans and critics alike are calling "toxic." Hero Tiffin Fiennes (a.k.a. half of the Voldemort family connection you never knew about in Half-Blood Prince) plays troubled, codependent college student Hardin. Josephine Langford (sister of 13 Reasons Why's Katherine Langford) plays troubled, codependent college student Tessa. The plot of After We Collided is similar to the first movie, and takes place about a month later. As Katy Perry once sang (almost), they fight, they break up, they kiss, they make up. Rinse and repeat for 105 minutes.
If you think this sounds tedious bordering on disturbing, a lot of movie critics agree with you. If you think this sounds like a delicious exploration of the kind of passionate relationships that only — hopefully — happen in your teenage years, a lot of viewers agree with you. Here's the unexpected backstory behind the young adult flop defying odds and dominating Netflix, and what people are saying about it.
After We Collided knows its teen audience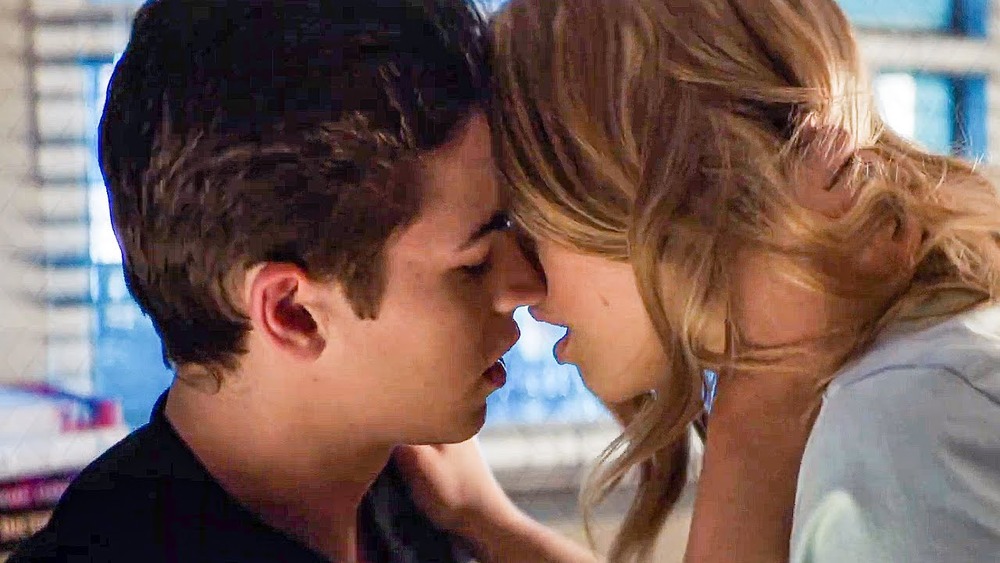 Open Road Films
The story of how the After movies came to be is very Gen Z, which may explain why a lot of people over the age of 23 are struggling to comprehend the series' popularity.
Author Anna Todd started writing what became a series of five After novels on digital reading platform Wattpad, using just her iPhone and her love for boy band One Direction — specifically, Gen Z hero Harry Styles, also known for his role in Christopher Nolan's Dunkirk. (But only if you've seen the movie: Harry Styles isn't in Dunkirk trailers.) According to Business Insider, the series had been read over one billion times on Wattpad by 2015, and has been translated into 29 languages. Paramount bought the movie rights in 2015, and the first movie, After, came out in 2019.
The appeal is similar to another fanfiction-turned-phenomenon, Fifty Shades of Grey, which started as a tribute to Twilight. Stereotypical bad boy meets stereotypical good girl. He verbally abuses her. She kind of likes it. They have a lot of sex and arguments and sex and arguments. They know they're terrible for each other, but can't resist anyway. And neither readers nor viewers can resist them, it seems.
Viewers are divided over After We Collided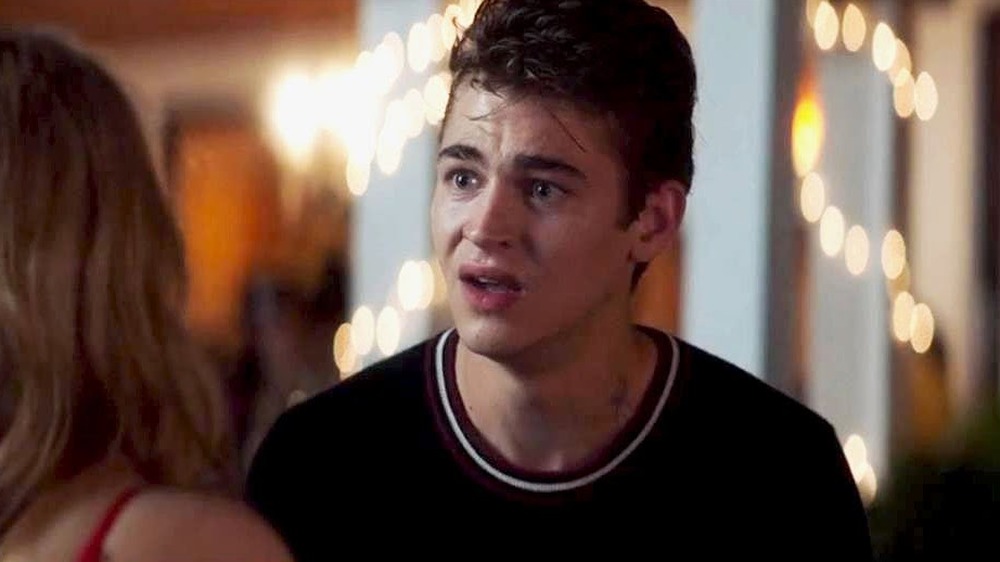 Open Road Films
In September 2020, more than a month before After We Collided hit cinemas that October, two more sequels (After We Fell and After Ever Happy) were announced. After We Collided made over $82 million at the box office in the US alone, and nearly $41 million internationally, in a year when movie theaters have seen ticket sales fall dramatically. It hit Netflix on December 22, meaning those people who avoided the movie theater will now be able to watch it from the comfort of their own homes.
At this point in the article, you won't be surprised to learn that Official Movie Critics generally hate the movie as much as they hated its predecessor. It's not just because Hessa (that's Tessa and Hardin's 'ship name, keep up) is a terrible example for teen relationships. After We Collided has been called boring, formulaic, atrocious, and "dull and lifeless."
Of course, fans disagree. Some have praised the sequel for being more faithful to the book series, and for showing the two leads talking to each other more than in the first movie, saying this makes the relationship seem more grounded. (It's not clear whether they're including arguments in that assessment.) To be fair, many understand the problematic nature of Hessa. They either don't care or get a kick out of watching the couple burn their lives down, which at least shows some evolution since Twilight passed for true love. It seems every generation gets a toxic exemplar in media.