The Surprising Way Cara Delevingne Landed Her Life In A Year Role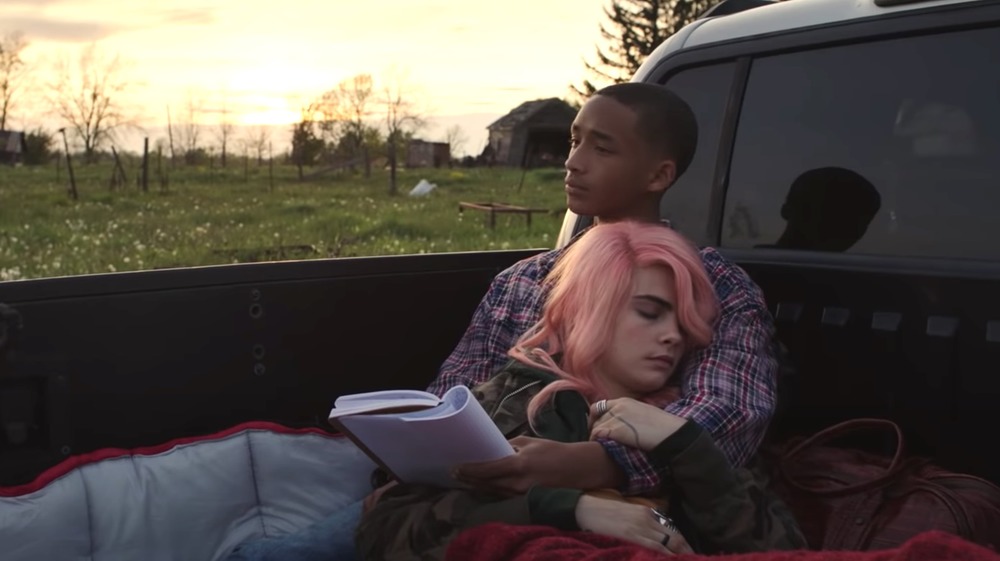 Amazon Studios
If anyone's looking for a good cry, the upcoming Amazon Prime Video film Life in a Year is the perfect movie to watch. Directed by Mitja Okorn, the movie, which will stream on the site starting November 27, stars Cara Delevingne and Jaden Smith as Isabelle and Daryn, a heartwarmingly romantic yet doomed couple who aim to make the most of their year together before Isabelle succumbs to her stage 3 ovarian cancer. The movie is produced by Will Smith's company, Overbrook Entertainment, and Sony Pictures.
In an interview with Entertainment Weekly, Okorn went into detail about the emotional weight everyone felt during filming, and how he sees his film as The Notebook or The Fault in Our Stars for a new generation of young teenagers, saying "When you're 30, 40, 50, and you've seen 17 of those movies, it never touches you as much as the first one does." Life in a Year may definitely be sob-inducing, but it's also super romantic and inspiring, as both Isabelle and Daryn push the other to go for what they want in the face of their own mortality.
Okorn stated that the role of Daryn was "made for Jaden," but finding the right Isabelle was a bit more difficult. When Delevingne's name was brought up for the role, there was one surprising thing that convinced Okorn that she was the perfect person to play Isabelle.
The director saw Delevingne as Isabelle after seeing her ham it up on YouTube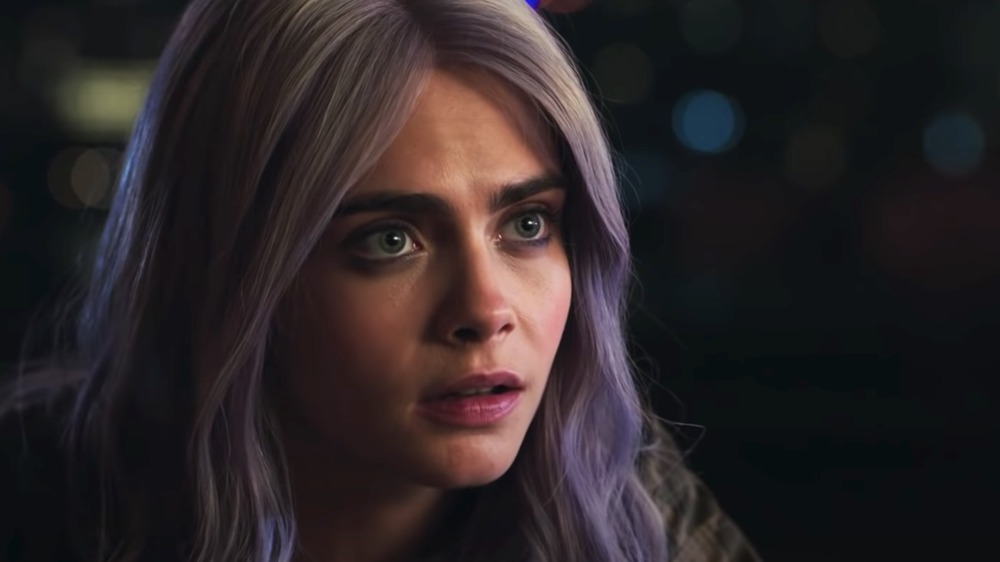 Amazon Studios
Delevingne, who has had quite a few big roles already even though she's still growing as an actor, previously worked with Will Smith on Suicide Squad and already knew Jaden, but Okorn had no clue who she was before he looked into her for the role. She's also starred in Paper Towns, a similar teenage drama based on John Green's book of the same name, and played the lead on the Amazon Prime fantasy television series Carnival Row. But none of this convinced Okorn she was the one for Isabelle — until he checked her out on YouTube.
Okorn admitted that his venture down a "YouTube rabbit hole" of the actress's funniest moments is what convinced him she had to be Isabelle. Going into the actress's strengths, Okorn said that those videos showed the real Delevingne, and how "she's funny, she has crazy, unpredictable energy, she drums, she can do everything." Her on-screen roles so far haven't really shown that side of her, and Okorn noted that while "she's always being held back from the energetic, wild Cara," that is the person he wanted as Isabelle. Thankfully, Delevingne loved the story and Isabelle. She devoted herself to embodying the character and understanding her experience. She shaved her head and almost her eyebrows, and spent a lot of time visiting cancer patients. 
It's likely Okorn made the right choice with Delevingne, but audiences will have to check out Life in a Year on Amazon Prime Video to see if her energetic personality and emotion come through as Isabelle.