Melissa Fumero Spills Details About The Brooklyn Nine-Nine Series Finale - Exclusive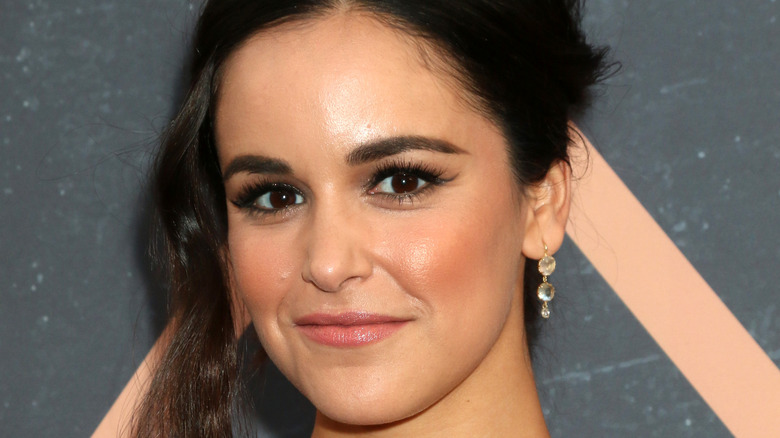 Shutterstock
Like the Little Engine That Could, "Brooklyn Nine-Nine" has continually beat the ratings odds and managed to stay on the air for seven seasons across two major television networks. But in the summer of 2021, the police procedural sitcom will come to an end with its eighth and final season. Starring Andy Samberg as Det. Jake Peralta, Melissa Fumero as Sgt. Amy Santiago, Terry Crews as Lt. Terry Jeffords, and Andre Braugher as Capt. Raymond Holt, "Brooklyn Nine-Nine" revolves around a cast of characters in Brooklyn's fictional 99th precinct. First premiering in 2013 on Fox, the critically acclaimed series lasted five seasons on that network before being canceled and then picked up by NBC, where it spent its remaining seasons.
With "Brooklyn Nine-Nine" wrapping things up, Looper spoke to Fumero — who voices the title character's daughter on "Marvel's MODOK," Hulu's new adult animation series — about what to expect from the beloved show in its last season.
'Bittersweet' ending of Brooklyn Nine-Nine feels like a victory lap to Melissa Fumero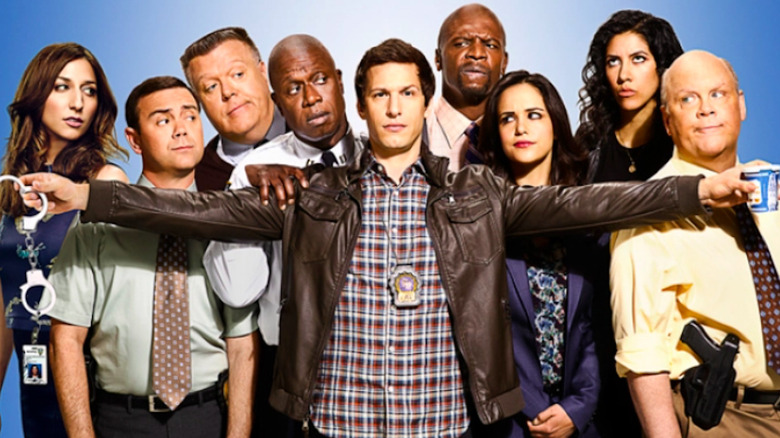 Fox
Over the course of its run, "Brooklyn Nine-Nine" has taken viewers on a hilarious, heartfelt journey through myriad personalities at the 99th precinct — but what's next for the Nine-Nine? "My lips are quite sealed," says Melissa Fumero, "but I will say, the scripts have been amazing. I think it'll be equal parts the 'Brooklyn Nine-Nine' you know — hilarious, firing on all cylinders, fun, crazy, and so silly — while also taking on certain things about the squad — about policing, I guess —with hints of nostalgia throughout. Definitely some callbacks and some really sweet moments filled with heart. So, I mean, they've really filled up this season with everything, and I think it's going to feel — I hope — really satisfying to our fans."
With everything "Brooklyn Nine-Nine" has been through to fight its way through eight seasons — the ratings ups and downs, the network crossover — does it make it that much harder for Fumero to say goodbye? "You know, it's really bittersweet," she says. "It feels like the right time to end it, kind of going out while we still feel like we're on top. We're still making a really good show that we're proud of. We haven't overstayed our welcome, to say. But, obviously, it's also really sad. I'm going to miss playing Amy. I'm going to miss seeing these people every day. I'm going to miss working with this cast who just continues to challenge me and make me a better actor and a better person. So it's really a lot of opposing emotions at once."
Still, Fumero likes to look on the bright side. "I'm really proud of the show," she says. "I'm really excited for people to see the final season and to celebrate with everyone. I'm trying to just focus on that, celebrate the show with everyone and our fans and take this victory lap."
Hulu's new adult animated series "Marvel's MODOK" — on which Fumero voices Melissa Tarleton — is now streaming.