The Real Reason Brooklyn Nine-Nine Is Ending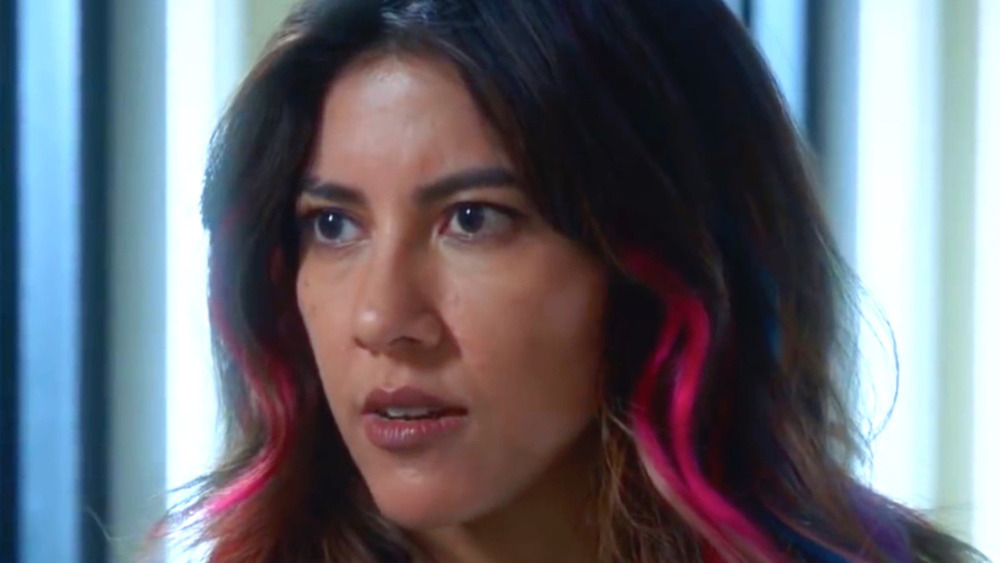 NBC
Brooklyn's 99th precinct is closing its doors.
According to Entertainment Weekly, the NBC comedy Brooklyn Nine-Nine is officially coming to an end after its upcoming eighth season. If fans are disappointed by this news, there's another disappointing catch; the 10-episode final season won't air until the 2021-2022 season, which means Brooklyn Nine-Nine won't return until this fall. (Part of the reason for the delay, as EW reports, is due to a production shutdown thanks to the COVID-19 pandemic.)
In a statement, showrunner Dan Goor said, "I'm so thankful to NBC and Universal Television for allowing us to give these characters and our fans the ending they deserve. When [co-creator] Mike Schur and I first pitched the pilot episode to Andy [Samberg], he said, 'I'm in, but I think the only way to tell this story is over exactly 153 episodes,' which was crazy because that was exactly the number Mike and I had envisioned."
"I feel incredibly lucky to have worked with this amazing cast and crew for eight seasons," Goor concluded. "They are not only among the most talented people in the business, they are all good human beings who have become a family. But most of all, I feel lucky that we have had the best fans in the world. Fans who literally saved us from cancellation. Fans who fill us with joy. Ending the show was a difficult decision, but ultimately, we felt it was the best way to honor the characters, the story and our viewers. I know some people will be disappointed it's ending so soon, but honestly, I'm grateful it lasted this long." Naturally, Goor couldn't help but make a jokey reference to the show, closing his statement with "Title of my sex tape."
Brooklyn Nine-Nine has undergone huge changes and struggles throughout its run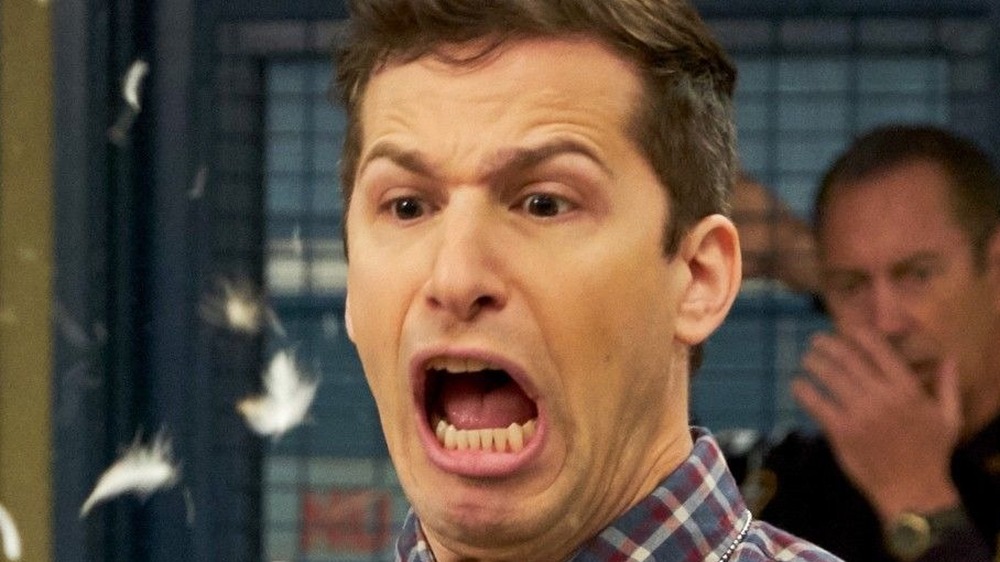 NBC
Even if fans of Brooklyn Nine-Nine are disappointed that their favorite show is coming to an end, at least Goor and his cast are ending the series on their own terms — especially after the show was very nearly brought to an end in 2018.
Brooklyn Nine-Nine was canceled in 2018 by its original home network, Fox, but after serious outcry from its fans — including celebrity admirers Mark Hamill and Lin-Manuel Miranda — NBC swooped in, picking up the show after its fifth season concluded. The series has aired on NBC since, though its eighth season also ended up facing some non-COVID related delays.
After the summer of 2020 was marked by worldwide protests and reckonings with racial inequality and police brutality, some of Brooklyn Nine-Nine's stars, including Samberg and Terry Crews, revealed that the show's creative team was seriously rethinking its narrative. In July of 2020, Crews told Access Daily that Goor and his writer "had four episodes all ready to go and they just threw them in the trash." Crews continued, "We have to start over. Right now we don't know which direction it's going to go in."
Samberg agreed, saying, "There's nothing funny about what we've been seeing from the police. It's not a laughing matter." Clearly, the eighth season of Brooklyn Nine-Nine will look very different, just as the series concludes its run.
The first seven seasons of Brooklyn Nine-Nine are streaming on Hulu and Peacock now.