Why Behan From Tombstone Looks So Familiar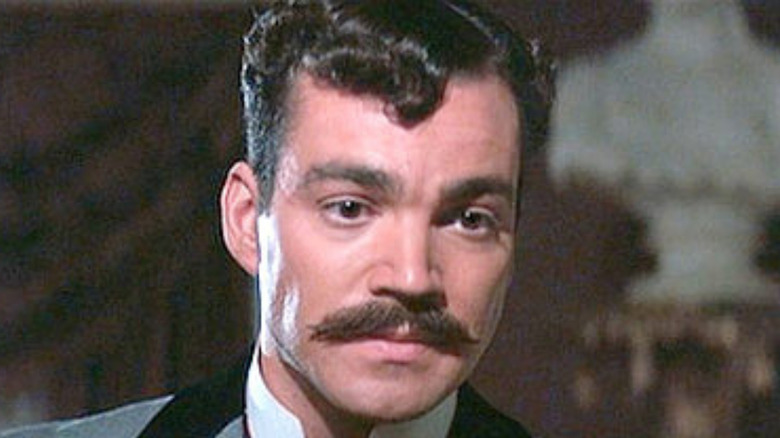 Buena Vista Pictures
"Tombstone" is one of the best modern Westerns: It's got action, great performances from acting giants like Kurt Russell, Val Kilmer, Sam Elliott, and Powers Boothe, and some of the most badass moments in a genre replete with many a kickass action sequence or line of dialogue. But sometimes a performance is memorable not so much for bravado and badassery as just how successful an actor portrays a lowdown, cowardly snake. 
Such is the case with the character of Sheriff Behan, played with an oily charm by Jon Tenney. Behan is the corrupt lawman ostensibly in charge of the outlaw-ridden town of Tombstone, but he's very much in the pocket of the notorious Cowboys gang, who quickly run afoul of Wyatt Earp, his brothers, and Doc Holiday. If Tenney seems familiar, he should: He's an accomplished actor who's appeared in a number of films and television series. Here's an assortment of shows and movies you've likely seen him from.
Early roles and blockbusters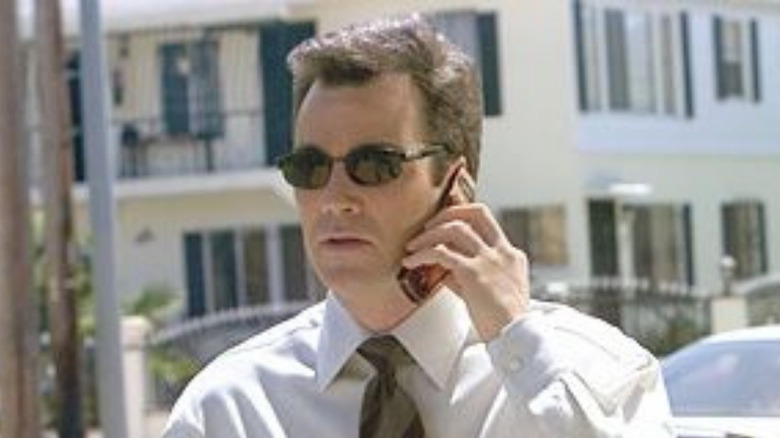 Paramount Pictures
Jon Tenney cut his teeth on television with early roles on series such as "Spencer For Hire," "Murphy Brown," and "Tales From The Crypt" before getting his big break as Behan in "Tombstone." After the success of "Tombstone," he earned roles in a number of blockbusters throughout the 1990s and into the 2000s. In 1994's "Beverly Hills Cop III," he played Axel Foley's police sidekick, Levine, while in 1996's "The Phantom," he took on the role of wealthy himbo Jimmy Wells, Diana Palmer's would-be paramour. Fast-forward to 2010 and he appeared as the beleaguered Howard Anderson in the biblical "Legion" opposite Paul Bettany. Then, in 2011, he played Martin Jordan, the father of Ryan Reynolds' Hal Jordan, in "Green Lantern." All the while, Tenney continued to appear on television on such programs as "Lois & Clark: The New Adventures of Superman," "Will & Grace," "The Outer Limits," and "Masters of Horror." 
Getting real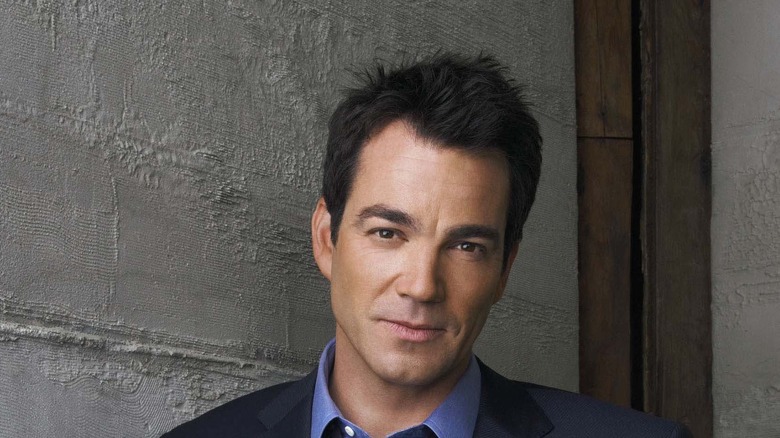 TNT
In 1999, Tenney landed one of his bigger starring roles as Mitch Green, patriarch of the Green family, on the short-lived Fox dramedy "Get Real." He appeared alongside future stars Eric Christian Olsen, Anne Hathaway, and Jesse Eisenberg. The series focused on the trials and tribulations of the Green family, with Mitch and his wife Mary (played by Debrah Farentino) dealing with raising three kids and the increasing strain on their marriage given Mitch's workaholic nature. Christian, Hathaway, and Eisenberg portray Green children Cameron, Meghan, and Kenny, respectively, as they cope with the triumphs and tragedies of their teen years. The series featured an interesting gimmick in that the characters would frequently break the fourth wall and address the audience directly about events taking place in the story. Despite featuring veteran performers in Tenney and Farentino and teeming with future talent, the series only ran for a single season and was canceled in 2000 after 22 episodes.
Hitting it big with The Closer & Major Crimes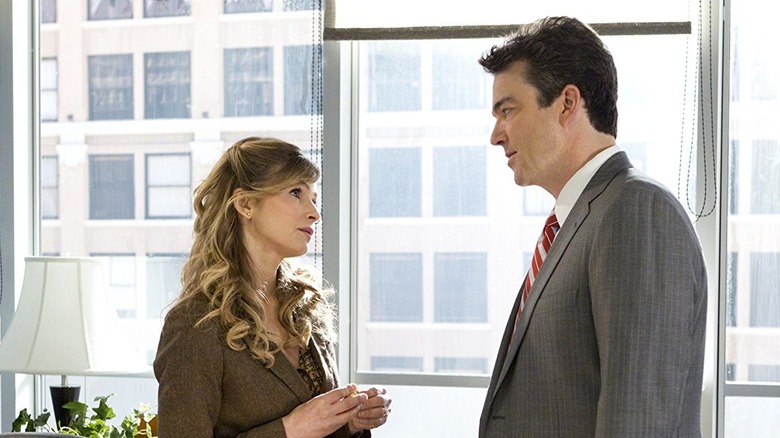 TNT
One of Jon Tenney's greatest television successes came as the recurring character of Fritz Howard on the TNT police procedural series "The Closer" and its spinoff "Major Crimes." On both shows, Tenney played Fritz Howard, a Special Agent of the FBI and an old friend of Brenda Leigh Johnson (Kyra Sedgwick), commanding officer of the LAPD's Special Crimes Unit. Howard acted as the FBI's liaison to the LAPD, and throughout "The Closer," his friendship with Brenda deepened into love. The pair eventually married by the end of the series' fourth season, and they remained partners in life and crime-fighting throughout the remainder of the series seven-season run. Howard returned to the spinoff, "Major Crimes," in its third season as a Deputy Chief in the LAPD, having retired from the FBI after a 27-year career that involved taking on a new role as head of the department's Special Operations Bureau. He became a recurring character on the series and featured prominently in a number of episodes.
A steady run of recent roles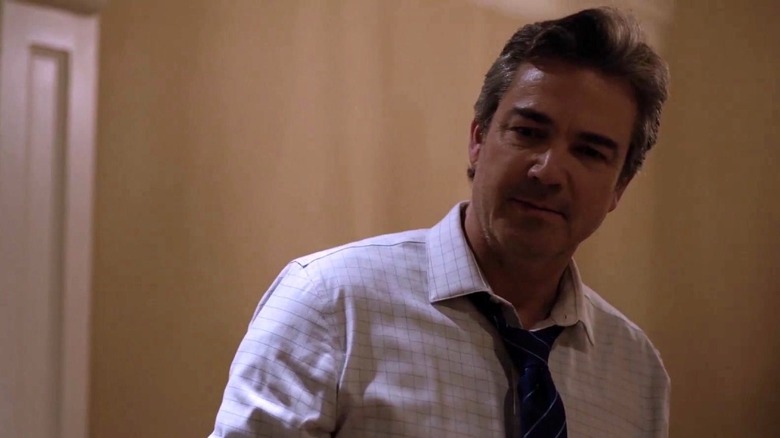 Saban Films
In recent years, Tenney has had recurring roles on television shows such as "Scandal" and "True Detective," as well as one-off appearances on series including "Longmire" and "The Romanoffs." He also co-starred with Helen Hunt in the cinematic thriller "I See You," which debuted at the 2019 SXSW film festival and was released to positive critical reviews in December of that year. Tenney played Greg Harper, a lead detective who is investigating a case involving a missing child and begins to experience strange events plaguing him and his family.
In 2020, Tenney took on another role as a special agent, this time as Special Agent Brian Farrell on the FX series "Next." The show stars Jon Slattery as a former tech CEO who joins an FBI cybersecurity team to stop the emergence of a rogue Artificial Intelligence.
With such a diverse resume of roles, it's safe to say that Jon Tenney is a clutch character actor with major versatility. That's the sort of talent that allowed him to slip into the role of slimy operator Behan so well that you absolutely love to hate him. We can't wait to see what he's got in store for us next.