The Elizabeth Taylor Scenes You Forgot About On General Hospital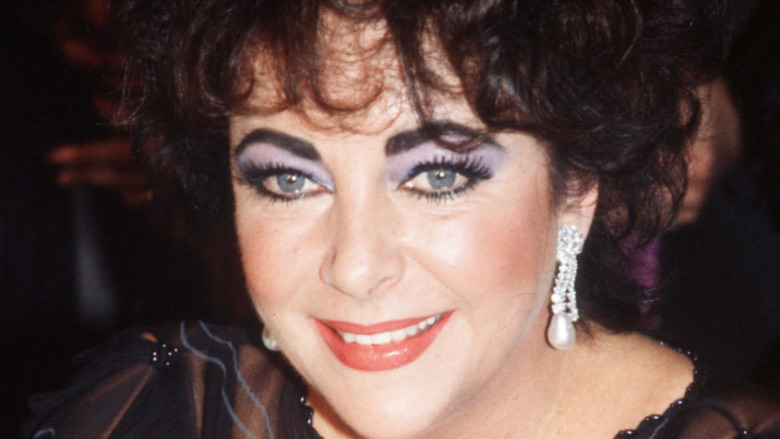 Diana Walker/Getty Images
Elizabeth Taylor was best known for her big screen roles in films such as Cat on a Hot Tin Roof, Cleopatra and Butterfield 8, but she also had several surprises on her resume — and we're not just talking about her role as Wilma Flintstone's mother in the live-action Flintstones movie.
In 1981, Taylor stunned her fans with a stint on the hottest soap opera of its time, General Hospital. The Hollywood legend shared scenes with some of the biggest GH stars of the day, including heartthrobs Anthony Geary (Luke Spencer) and Rick Springfield (Dr. Noah Drake). Taylor and GHl veteran Geary even had more than a working relationship. "I spent a couple of years with her and it was a wonderful time in my life," Geary once admitted of Taylor, according to Entertainment Weekly. "She liked the soap, she liked Luke, and then she sort of liked me."
The Academy Award-winning star appeared in three episodes of the daytime hit, per her IMDB page. Taylor played Helena Cassadine, the widow of weather-machine wielding madman, Mikkos Cassadine, in a storyline that dominated the golden era of the ABC sudser. Although her stint on the show is memorable, you may have forgotten some of the details about her appearance.
Elizabeth Taylor cast a spell on all of us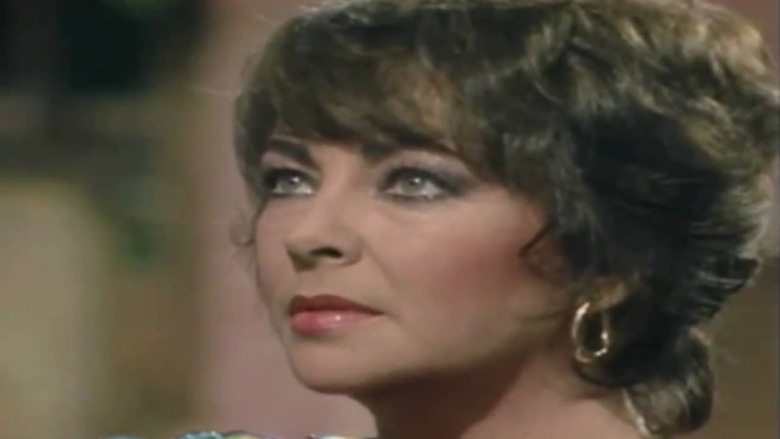 ABC
Taylor's General Hospital arc included scenes where Helena Cassadine watches super couple Luke Spencer and Laura Webber's famous wedding from afar. The villainess was not on the guest list, but that didn't stop her from putting a curse on the newlyweds, whom she blamed for her husband's untimely demise. The Cassadine matriarch's curse worked, too, because Laura Spencer went missing not long after her wedding to Luke. But fans may be surprised to know that Taylor was not on the with the rest of the stars set for the filming of the must-see TV event. Instead, her scenes were added in later, according to Screen Rant.
As for how Taylor ended up securing the role of the Helena, Geary once said he was pretty sure that nobody from the network approached the actress "unsolicited," because the idea for a star of her stature to appear on General Hospital would have been "too crazy" to imagine. The actor revealed to Michael Fairman TV that Taylor told him the General Hospital Ice Princess storyline took her out of the "lethargy" she was feeling at the time.
"Luke and Laura's love story made Elizabeth feel very nostalgic," Geary added. "She said it reminded her of her youth and the great romance films of the old studio system." If the storylines on GH could capture the imagination of someone as legendary as Elizabeth Taylor, that says all we need to know about why she chose to join the show.