Army Of The Dead Star Matthias Schweighöfer Teases Film's Prequel Army Of Thieves - Exclusive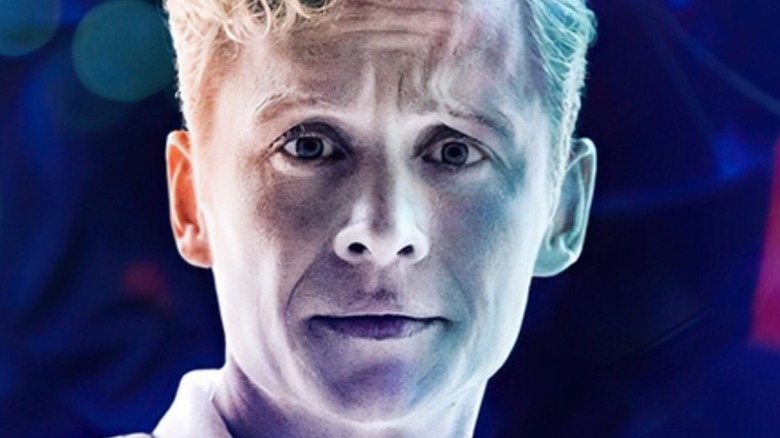 Netflix
If you're a fan who caught "Army of the Dead" either on the big screen or Netflix and want more of the characters in director Zack Snyder's zombie heist thriller, you're in luck: Snyder conceived his latest blockbuster epic as a three-pronged event that also includes an anime-style prequel series "Army of the Dead: Lost Vegas," as well as a live-action prequel film, "Army of Thieves." The latter focuses on expert German safecracker Ludwig Dieter (Matthias Schweighöfer), who's hired in "Army of the Dead" by Scott Ward (Dave Bautista) and his team of mercenaries to help break into a casino vault underneath the Las Vegas strip to retrieve $200 million. A difficult enough task on its own, the heist is made more complicated by the fact that Las Vegas is walled off from the world to contain a zombie outbreak.
In an exclusive interview with Looper to discuss "Army of the Dead," Schweighöfer, who is directing "Army of Thieves" as well as starring in it, gave a peek into the film and how he reacted to landing the filmmaking gig.
Army of Thieves is 'more like a heist movie,' Schweighöfer says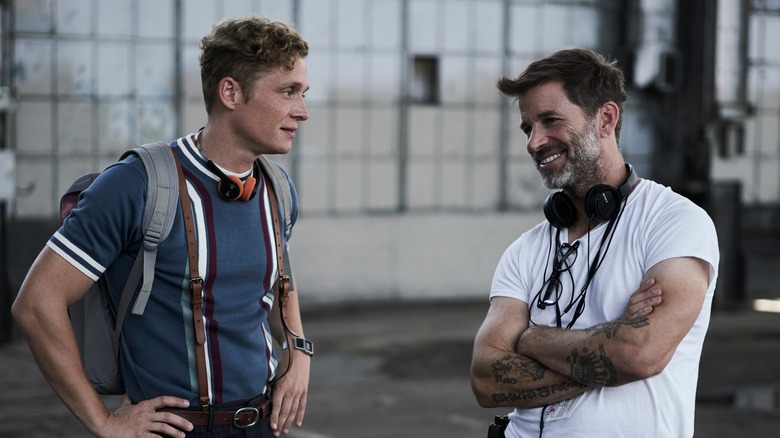 Netflix
Although he had to remain tight-lipped about details, Matthias Schweighöfer stressed to Looper that "Army of Thieves" in "the same universe" as "Army of the Dead," naturally, but keys in more on the exploits of Dieter and his crew. In an official announcement about the film, Netflix said, "In this prequel to 'Army of the Dead,' a mysterious woman recruits bank teller Dieter to assist in a heist of impossible-to-crack safes across Europe." "It's more like a heist movie and it will be really entertaining," Schweighöfer said. "You will see heist stuff there that has never been seen before."
Since Schweighöfer has mostly appeared in German film and television for more than 25 years, it's likely that many American viewers are getting their first exposure to the acclaimed actor. Snyder clearly loved what he saw in Schweighöfer, not only enough to cast him in his hilarious, tension-breaking role in "Army of the Dead," but to hand him the director's reins for "Army of Thieves." Schweighöfer told Looper that Snyder's offer to helm and star in the prequel came after the director showed him the first edit of "Army of the Dead" a couple months after production on the film wrapped. At first, he admitted he was caught off guard by the golden opportunity. "Zack called me and said, 'Do you want to produce this movie with my company? And do you want to be the director and the star of the film?' And I was like, 'Of course,'" Schweighöfer recalled. "[Then] I said, 'What? Oh, my God, yes — wait, wait, wait, wait, wait a minute — Okay, let's do this!'"
Produced by Zack and Deborah Snyder, and co-written by Zack Snyder, "Army of Thieves," will debut on Netflix sometime this year. Meanwhile, "Army of the Dead" is streaming on Netflix and playing in select theaters nationwide.