Why Matthias Schweighöfer Will Never Forget Working With Dave Bautista - Exclusive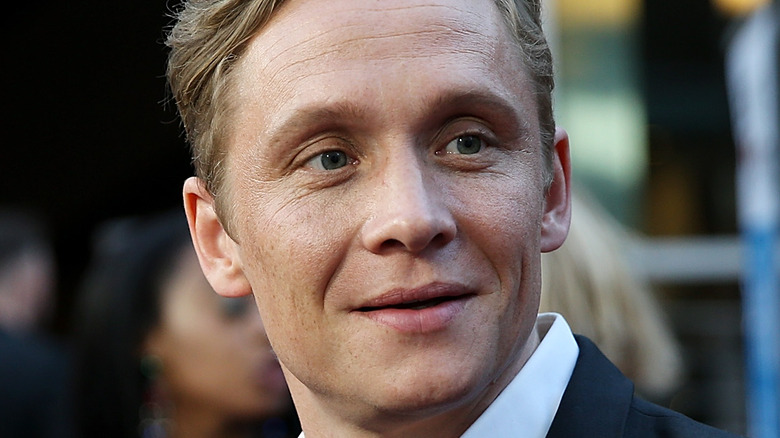 Phillip Faraone/Getty Images
While actor Matthias Schweighöfer has led an extraordinarily successful career over the past 26 years in his home country of Germany, he hasn't quite had to opportunity to showcase his talents in a blockbuster American film until now in Netflix's new zombie heist thriller, "Army of the Dead." Better yet, the opportunity comes with a director he greatly admires in Zack Snyder, and in a film where he stars opposite beloved actor Dave Bautista.
In "Army of the Dead," Schweighöfer plays Ludwig Dieter, an expert safe cracker recruited by Scott Ward (Bautista) and his band of mercenaries, who are tasked with recovering $200 million sitting in booby-trapped vault below a casino on the Las Vegas Strip. Getting the cash is the easy part, though, since Ward, Dieter, and company must first breach the walls of Sin City. Surviving the path the vault is no simple task, since the sealed-off gambling mecca is infested with an advanced civilization of zombies.
In an exclusive interview with Looper, Schweighöfer said he was deeply touched by an unforgettable gesture Bautista made as "Army of the Dead" wrapped production.
Dave Bautista paid Matthias Schweighöfer the ultimate compliment on the last day of filming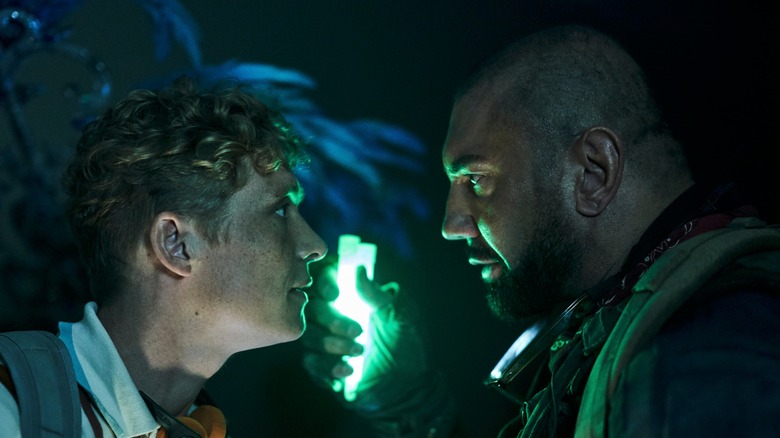 Netflix
"I really love him with all my heart, because first I was always very nervous because it was so totally new for me to meet such a big star. But I will never forget on the last day of shooting in New Mexico, Dave made us all these little gifts and I received a card for the gift from Dave and I have it at my home," Schweighöfer said. "He wrote me a little message, and it was, 'Hey Matthias. Thank you for being on that film. I just wanted to say you're by far the most talented person on that show. So, cheers to your future." And I will never forget this."
Schweighöfer said not only is Bautista complimentary of his acting (and Bautista's not afraid to point it out when one of his colleagues isn't performing up to snuff), the "Guardians of the Galaxy" star is an inspirational individual whose presence brings out the best in people. "Every time when I meet Dave, he's like, 'Hey Matthias, you're great. I love you. Dieter is, like, your performance is amazing,'" Schweighöfer said. "And he's a fantastic leader. He's a great human being."
"Army of the Dead" debuts Friday, May 21, on Netflix.