The Side Character From AHS: 1984 That Fans Absolutely Loved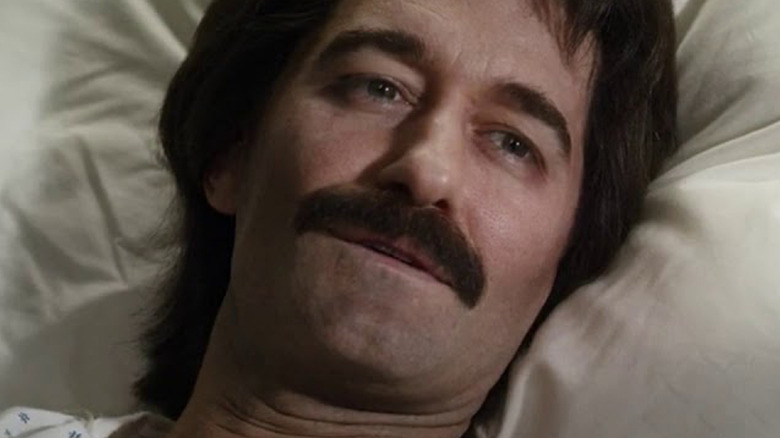 FX
"American Horror Story: 1984" was the first season of the long-running horror anthology series to total just nine episodes in length. Whereas previous seasons of "American Horror Story" generally end at or around Episode 13, the producers decided that "1984" should be significantly shorter. That said, "1984" still manages to include its fair share of memorable characters and moments.
The final episode of "1984," for example, has particularly resonated with fans of the series. It culminates in true "American Horror Story" fashion, building to a reunion between a human and the ghosts of his deceased family members. A contingent of fans discussing the moment online even reported that it drove them to tears.
One notable element lacking from "1984" is Evan Peters. Peters has appeared in more episodes of "American Horror Story" than any other actor. While Peters' departure signaled a shift in the show's personnel, the slate of actors both new and returning featured in "1984" helped create the best season of the series yet. One major contributing factor to the enduring popularity of "1984" is fan favorite Camp Redwood chef Bertie (Tara Karsian), who remains a hot topic of discussion among the series' fanbase.
Good people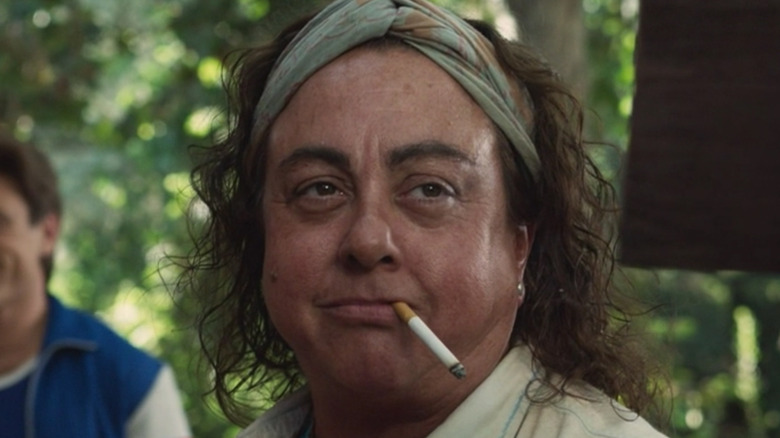 FX
In April 2021, Reddit user yes_sensei created a thread in the "American Horror Story" subreddit sharing their appreciation of Bertie. The poster specifically expressed being a fan of Bertie's one-liners, which remind them of their grandma. This shout-out to Bertie and her sense of humor received over 500 upvotes from the "American Horror Story" Reddit community — clearly, the Bertie love is real.
Many comments echoed the sentiment that Bertie is "good people." This is a quotation from Episode 3, "Slashdance," of "1984," during which a group of Camp Redwood attendees argue about whether or not they should turn back and help those they left behind in their flight from one of the season's baddies. Camp director Trevor (Matthew Morrison) argues that "Chef Bertie is good people." 
Vanity Fair categorized that line as one of the best in the series' history. Judging by the number of comments made in response to a Reddit thread celebrating Bertie that quote the line in question more than a year after it aired, a significant number of fans agree.