This Is Who Has Directed The Most James Bond Movies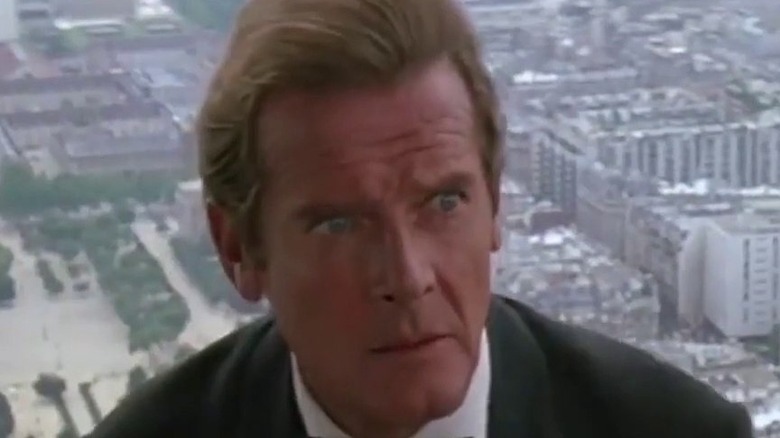 MGM
Though the star of a new James Bond film gets the most press — and the most breathless speculation as to who might be taking over next — the actors who play 007 aren't the only exclusive fraternity to have held the franchise's fate in their hands. 
Eleven men –– yes, all men –– have directed James Bond films for longtime Bond studio Eon Productions. That number does not include "The Empire Strikes Back" director Irvin Kirshner, who helmed the non-Eon "Never Say Never Again" with Sean Connery in 1983; any of the five listed directors of the 1967 parody "Casino Royale;" or Cary Fukunaga, who has finished the oft-delayed "No Time to Die" but has yet to release it. Once you get the gig, you have a good chance of keeping it, if that's something you're interested in. Six of the 11 directors have returned to take charge of more than one film in the franchise. But the one who was invited back the most, or at least chose to take Eon up on more of those invitations, may surprise you given his involvement in some of the franchise's least favorite entries.
John Glen directed a record five Bond movies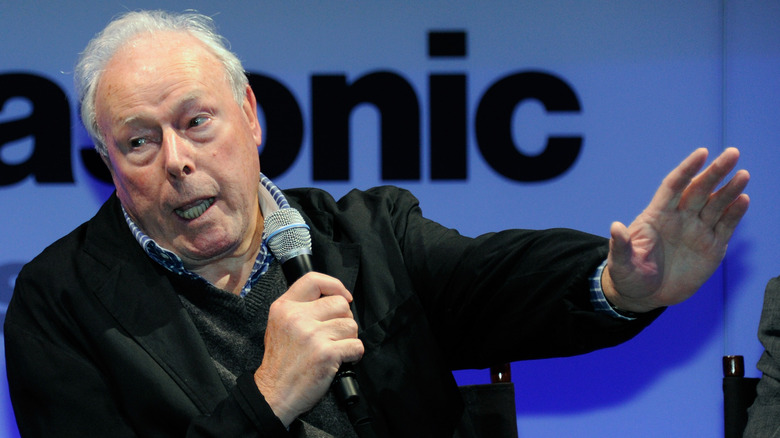 Ethan Miller/Getty Images
John Glen –– one "n," so not the astronaut –– had a long history with Bond before he stepped into the director's role. He had served as the editor and second unit director on three previous entries — 1969's "On Her Majesty's Secret Service," 1977's "The Spy Who Loved Me," and 1979's "Moonraker." It's easy to see why Eon went with a familiar hand to bring Bond back to Earth in 1981's "For Your Eyes Only," which had a familiar and grounded story of Cold War tensions after "Moonraker's" space base excess.
Glen came back for 1983's "Octopussy" and returned again in 1985 with "A View to a Kill." Charitably, one was mediocre and two were the worst-regarded films in the franchise's long history. Those less fond of "For Your Eyes Only," such as this listmaker for GQ, might say it was three straight bombs.
So, with an aging Moore finally released to retirement's endless martini bar after "A View to a Kill" and the younger Timothy Dalton set to be brought in, who did Eon tap to handle the franchise's newest reboot? You guessed it: John Glen. Glen, for his part, grasped that the new man required something different than Moore, and turned out not one but two grittier, and generally better-received, installments with Dalton, "The Living Daylights" and "Licence to Kill." Glen directed all five of the Bond films made in the 1980s, a record for the franchise that stands to this day.
Plenty of directors have helmed multiple Bond films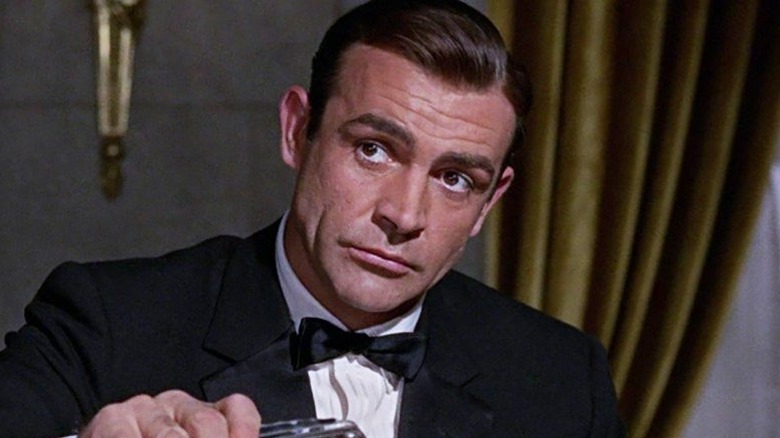 MGM
But Glen's not the only director to leave his mark across multiple eras of the franchise. British director Guy Hamilton helmed four of the franchise's films, a record that includes one of its most beloved –– "Goldfinger" –– and one of its most loathed –– "The Man with the Golden Gun." Hamilton's career was split equally between the Connery and Moore eras, with his other installments including Connery's temporary swan song "Diamonds are Forever" and Moore's debut "Live and Let Die."
Two different men directed three entries in the series. Lewis Gilbert directed three very different types of Bond movies with "You Only Live Twice," "The Spy Who Loved Me," and "Moonraker." Terence Young set the template both for grounded and outlandish Bond between "Dr. No," "From Russia With Love," and "Thunderball."
That leaves two directors who have helmed a pair of Bond films in their careers. Most recently, Sam Mendes tackled the last two entries to see a release, "Skyfall" and "Spectre." Before him, Martin Campbell rebooted Bond with Pierce Brosnan in 1995's "GoldenEye" and then reintroduced Bond with Daniel Craig in 2006's "Casino Royale." Perhaps if "No Time to Die" really is Craig's last performance in the role, Campbell will get a chance to break in a third new Bond and add to his total in the process.