This Was The Kindest Character From American Horror Story: 1984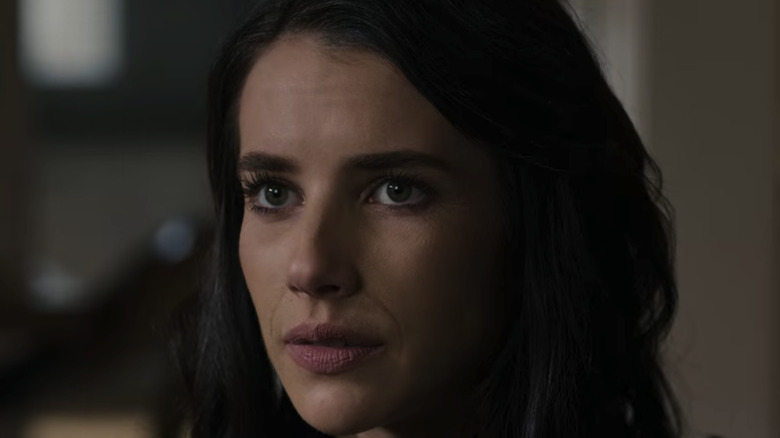 FX
The "1984" storyline is often considered one of the best seasons of "American Horror Story." It centers around a group of teens who spend the summer at Camp Redwood, which turns out to be a lot more sinister than they initially thought. With "AHS" alumni like Emma Roberts and John Carroll Lynch— as well as newcomers DeRon Horton and Gus Kenworthy — "1984" was chock full of complex characters and plot twists around every corner.
While the ninth season had plenty of horrible "AHS" characters — including serial killers and manipulative camp counselors — there were a few who fans couldn't help but cheer for. Brooke Thompson (Emma Roberts) was a good person who happened to be in the wrong place too many times; Donna Chambers (Angelica Ross), though she did some pretty awful things, ultimately redeemed herself and truly changed in the end; Trevor Kirchner (Matthew Morrison) was kinda creepy but totally loved Montana (Billie Lourd), which was cute. The kindest character of all, though, was someone who didn't get much screen time yet played a huge part in the "AHS: 1984" story.
Bobby Richter just wanted to meet his father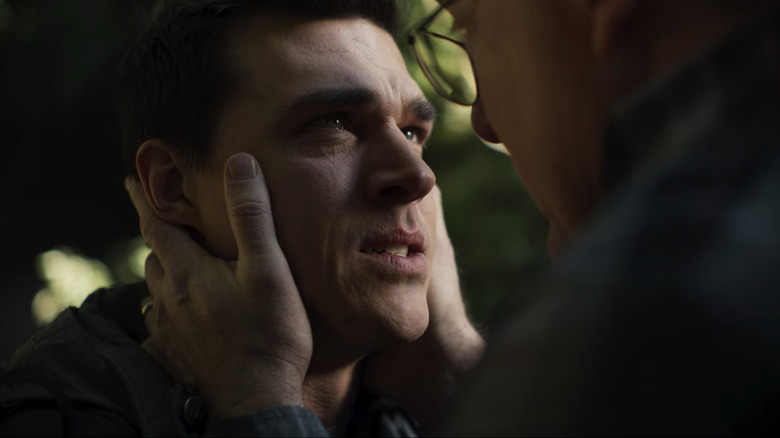 FX
One of the antagonists of "1984" was Benjamin Richter (John Carroll Lynch), also known as the serial killer Mr. Jingles. After tiring of his murderous lifestyle, he settled down, married, and had a son named Bobby, named after his brother who died as a child. When Benjamin's old life came back to haunt him, he left Bobby with a family member — who then raised him — and Bobby never saw his father again. The last episode of "1984" jumps in time to 2019, when an adult Bobby (Finn Wittrock) goes to Camp Redwood to try to find the estranged father he'd only ever heard about. Bobby comes across Montana and Trevor who explain his father's fate, before the ghost of Benjamin's old partner, serial killer Richard Ramirez (Zach Villa), hunts Bobby down to enact revenge.
In the final moments of the show, Benjamin reappears and saves his son's life. Bobby and his father finally get their reunion, and it's enough to bring tears to anyone's eyes. Bobby also meets the ghosts of his grandmother Lavinia (Lily Rabe) and his namesake Uncle Bobby (Filip Alexander), who also died on the Camp Redwood property, giving him his much sought-after closure. Bobby didn't have too many scenes in the show, but his part in the bigger story was arguably the most wholesome. He didn't hurt or betray anyone — he simply wanted to know more about his father who didn't get a chance to raise him.