How The Timeline Differs Between The Harry Potter Books And Movies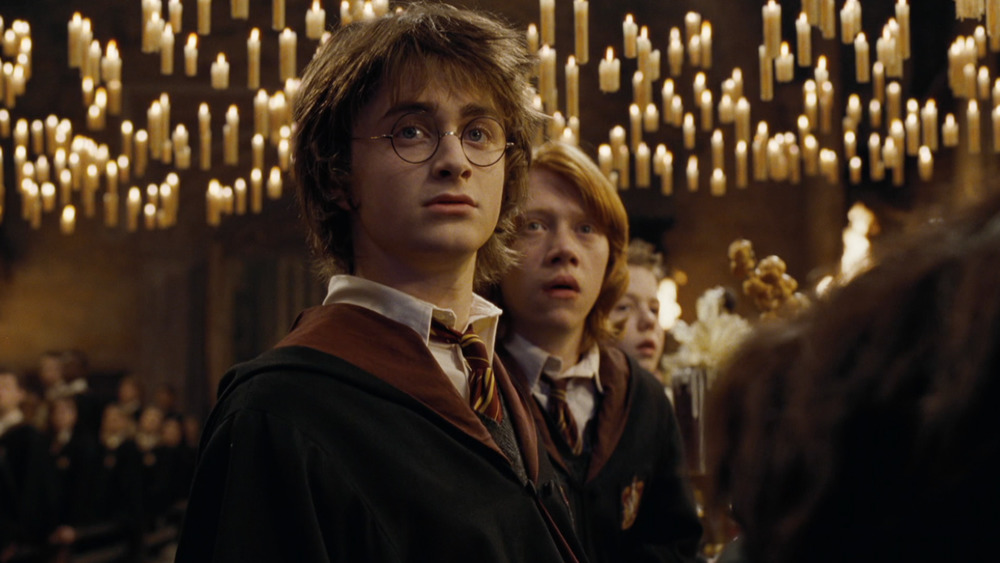 Warner Bros. Pictures
The Wizarding World that author J. K. Rowling created for the Harry Potter series is ever-expanding. Subsequent works to the original series — like the Fantastic Beasts franchise and Harry Potter and the Cursed Child — fill out the world, exploring different time periods and locations where different generations of wizards existed.
But some newcomers to Harry Potter might wonder why the original Harry Potter books are set in one decade and the film franchise is set in another.
According to her website, Rowling came up with the idea for the book series in 1990 while sitting on a delayed train. She set the date for the books to match up with when she began writing them, which wound up being the same year as when the book series began, 1991. It wasn't clear at the time if or when the book would actually be published so she used her present time period.
If you've read the first Harry Potter book, Harry Potter and the Philosopher's Stone, you'll notice it takes place in 1991. Harry was born in 1980, making him 11 when he starts his first year at Hogwarts. But that book was released in June 1997 and its United States version, Harry Potter and the Sorcerer's Stone, was released in 1998. Confused yet? Well, Rowling herself confirmed in a tweet that 2017 was the year Harry and Ginny's son, Albus Severus, was about to start his first trip to Hogwarts 19 years after Harry left, making 1998 his seventh and final year.
The Harry Potter films take place in the 2000's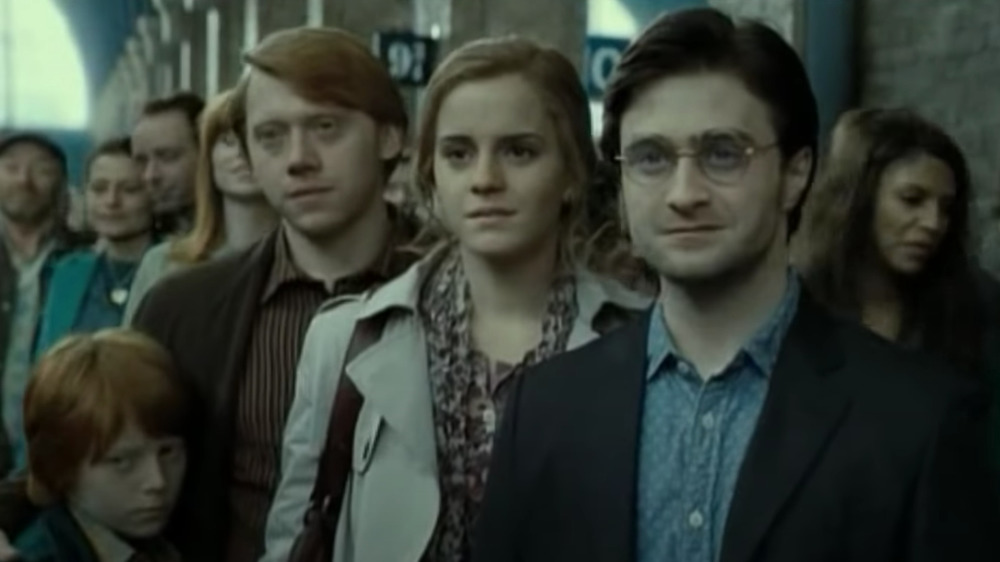 Warner Bros. Pictures
The films, on the other hand, do not take place in the 1990s. While it is not specified in the dialogue of the first film, it can be inferred from the modern haircuts, technology, and a primary school certificate for Dudley Dursley (via Cosmopolitan) that it takes place in the year 2001.
The books and films take place from 1991-1998 and between 2001-2008, respectively, though it's easy to get confused, considering the final book was released in 2007 and the final film in 2011.
But there are plenty of debates online between fans who consider the films to have taken place in the same timeline as the books. One reddit user points out that in the Deathly Hallows: Part 1 graveyard scene, "Harry's parents' headstone still says they died in 1981" and another said that the movies also take place in '90s, but it was "laziness" on the part of the filmmakers to include aspects of modern day. 
It would likely be easier for everyone if we had access to a time-turner.