What The Stars Of Friends Think Their Characters Would Be Doing Today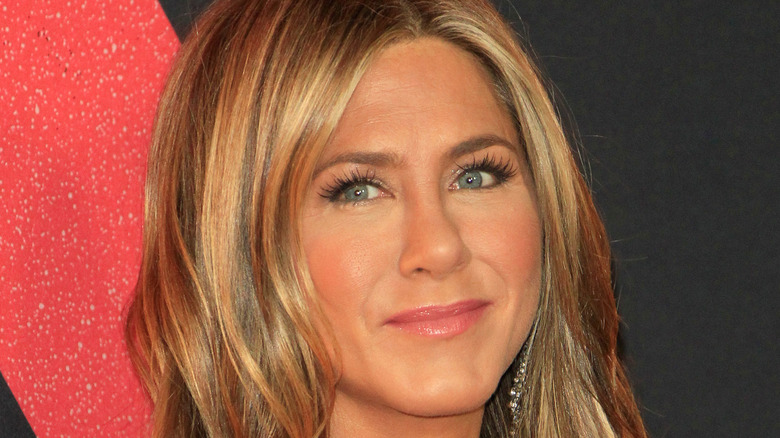 Shutterstock
Nearly two decades after Rachel got off the plane, "Friends" fans are finally getting to see their favorite Central Perk characters again. 
"Friends: The Reunion," is set to air on HBO Max on May 27. The special will feature the core six cast members reminiscing on their time on the show, with "a lot of special surprises," as Courteney Cox told Ellen DeGeneres. We already know there will be some special guests, per People Magazine, including Reese Witherspoon (who played Rachel's sister Jill Greene), show superfan Lady Gaga, David Beckham, and Justin Bieber. 
Returning to the "Friends" soundstage was emotional for the cast, with the actors thinking, "Oh God, how are we going to get through this alive, without just crying our faces off?" according to Jennifer Aniston. The special is unscripted, so we won't be getting to see our favorite characters back in action again. However, the actors behind the iconic group of friends have some thoughts on what their characters would be doing today.
Rachel would still have a flourishing fashion career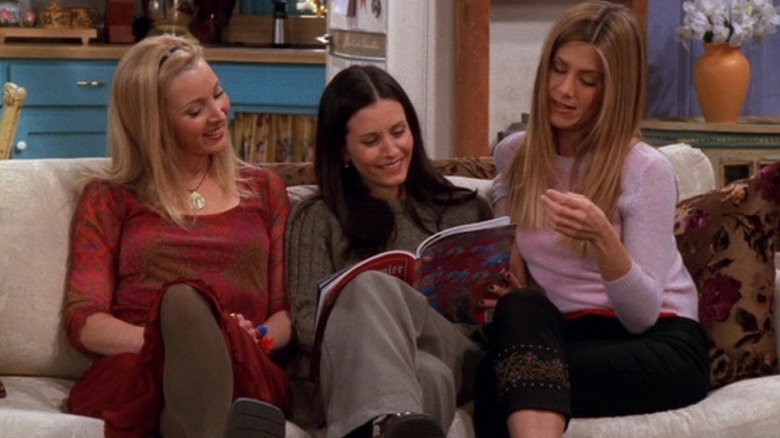 NBC
In their exclusive interview with People Magazine, the cast mused about their characters' futures.
Though Rachel turned down a job with Louis Vuitton in Paris to be with Ross, Jennifer Aniston believes the fashionista still would have continued work in the industry. "I would like to have maybe started a clothing line of my own, and it's sort of a small franchise," says Aniston of Rachel. "Like a Nili Lotan. And I live in New York City on the Upper East Side." 
Monica and Chandler would be happily enjoying parenthood, according to Courteney Cox and Matthew Perry. "I always just feel like Monica would be doing something competitively with other mothers and trying to outdo them," says Cox. "Whether it's the bake sale at school or something. I mean, she'd be so annoying. She'd be at the head of the PTA or something." Perry adds that Chandler "would be a wonderful father, and a wonderful comedy writer," putting the character's knack for hilarious quips and sarcasm to good use.
Lisa Kudrow thinks Phoebe and Mike (Paul Rudd) would be equally as engrossed in family life, saying Phoebe "is living in Connecticut with Mike and their kids, and she's in charge of the arts program for the school." Still marching to the beat of her own drum, Phoebe is also "the advocate for her kids because they're different like she was."
Joey would try his hand at entrepreneurship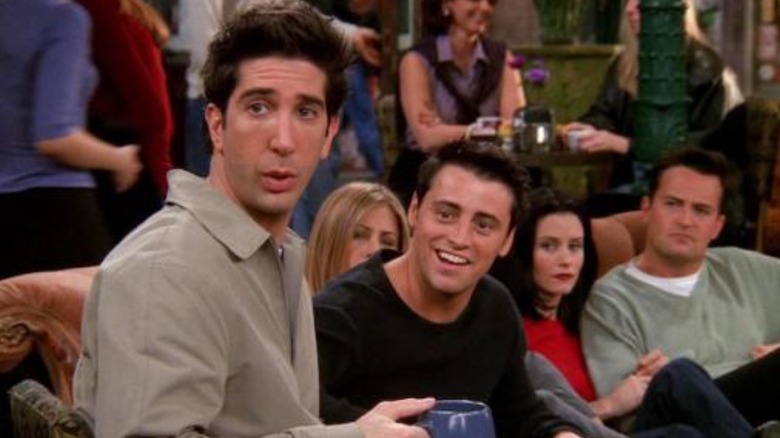 NBC
Joey, perhaps after giving up acting, "would have opened a chain of sandwich shops," according to Matt LeBlanc. "And eaten all the sandwiches," Matthew Perry adds, indicating that Joey's ravenous appetite is still strong in his middle age.
Ross' enthusiasm for prehistoric life lives on, according to David Schwimmer, who says the character would still be "'playin' with the bones' as a paleontologist."  He also would have "invested in Joey's sandwich shop and lost a lot of his savings for his kids," surely bad news for Emma and Ben, who would be well into adulthood by now.
Getting together for "Friends: The Reunion" was quite an emotional affair, according to the cast, with LeBlanc noting, "[W]hen we do get together, it's like no time has passed. We pick up right where we left off" (via People). 
Watching the gang of six get back together is sure to be full of all the feels for fans as well, and we certainly can't wait to see the actors behind Joey, Rachel, Monica, Chandler, Phoebe, and Ross together again.