This Is What Fans Are Most Excited For On The Friends Reunion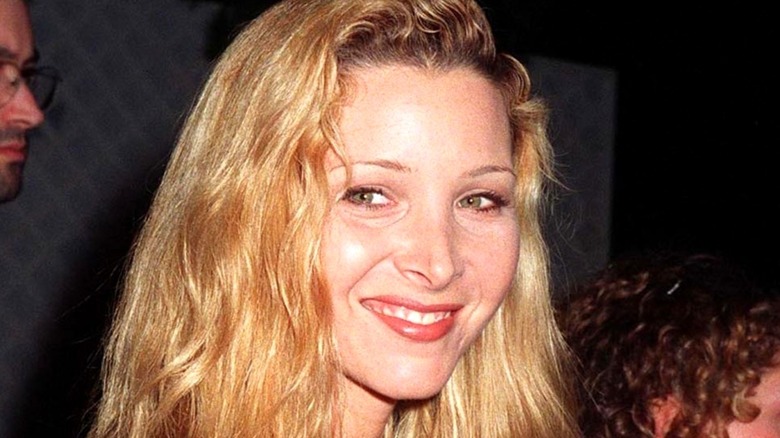 Shutterstock
It's been over 15 years after its last episode aired, and "Friends" continues to be a fan favorite for both new and older audiences. The friends at the center of the beloved sitcom — Rachel Green (Jennifer Aniston), Monica Geller (Courteney Cox), Phoebe Buffay (Lisa Kudrow), Chandler Bing (Matthew Perry), Joey Tribbiani (Matt LeBlanc), and Ross Geller (David Schwimmer) — stuck by each other through good times and bad, and the end of the beloved show marked the end of an era.
Though fans have gotten to enjoy "Friends" reruns on various streaming platforms, there will soon be another way to catch up with the gang behind the popular series. On May 27, the cast will reunite on HBO Max to reminisce on the show that brought them to fame while making a huge cultural impact. Though there are tons of things to be excited about as we wait for the reunion special to premiere, there's one aspect of it that fans can't stop talking about.
The Friends reunion will have big-name guest stars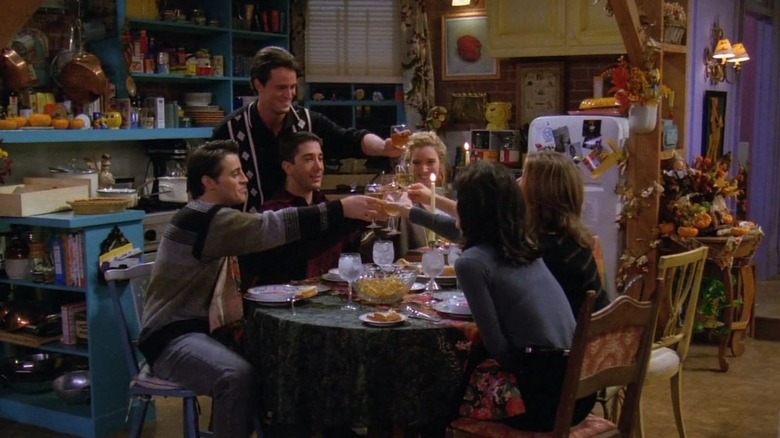 NBC
While "Friends" fans are undoubtedly excited to see their favorite cast members back together in the reunion special, social media has been buzzing with talk about the many guest stars that are scheduled to appear. Aside from the beloved original cast, expect to see appearances from BTS, David Beckham, James Corden, Cindy Crawford, Mindy Kaling, Tom Selleck, and Malala Yousafzai, among many others.
Though we don't know how the guest stars will be incorporated into the show, fans are excited nonetheless and have taken to Twitter to share their enthusiasm. One user named @Totally_RadGuy wrote, "im so very f****ng excited to see JAMES CORDEN make his celebrity appearance in the FRIENDS REUNION omg i cant wait," and another named @andsssss_ exclaimed, "I'm so excited! BTS and David Beckham on the #FriendsReunion!!!"
Speaking of BTS, their loyal fans (known collectively as the ARMY) are extra excited for the "Friends" reunion due to an especially heartwarming fact. As explained by Twitter user monipersona: "[BTS member] namjoon went from learning english through friends to being a special guest on the friend's reunion." We can't wait to see Namjoon's reaction when he finally gets to meet the stars he's admired for so long, not to mention the other dozens of huge stars that will appear on the show.