Why Liza Minnelli From Halston Looks So Familiar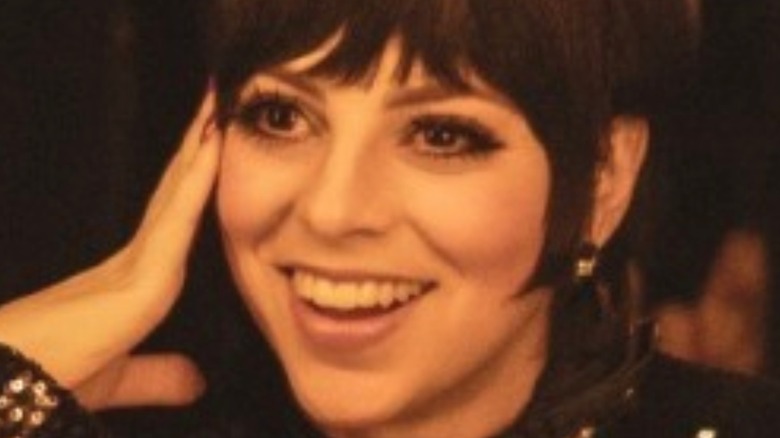 Netflix
"Halston," Netflix's new Ryan Murphy-produced limited series about the life and styles of the legendary one-named fashion designer, features a number of real-life characters from the '70s and '80s, many of whom hung out with Halston at Studio 54 at the height of the disco era. Real historical figures who get depicted in "Halston" include director Joel Schumacher (played by Rory Culkin), jewelry designer Elsa Peretti (played by Rebecca Dayan), and modern dance pioneer Martha Graham (played by Mary Beth Peil). Halston himself is played by Ewan McGregor.
But no character in "Halston" is as widely recognizable by contemporary audiences as Liza Minnelli, the iconic, EGOT-achieving actress and singer from "Cabaret" and "New York, New York." Minnelli, of course, is the daughter of Judy Garland, and her stature in American film and music rivals her mother's. She was at the peak of her fame and success during the time the limited series covers, and Halston was her best friend. So she plays an important role in the show. (She's also the only major character in "Halston" who's still alive.)
This article is not about Liza Minnelli, though. It's about the actress who plays her, who is recognizable in her own right. She's Krysta Rodriguez, an actress and singer who has appeared in numerous television shows.
Krysta Rodriguez broke through in Smash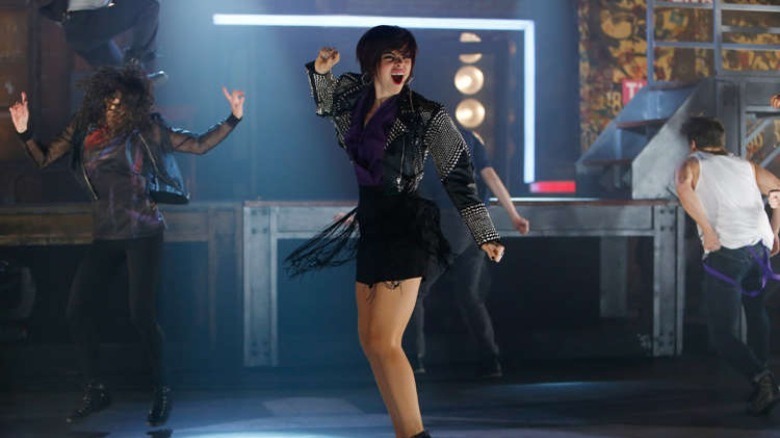 NBC
After working her way up through the Broadway ranks, ultimately landing the role of Wednesday Addams in the "Addams Family" musical, Krysta Rodriguez rose to television prominence in 2013 as part of the cast of the messy and cultishly adored musical drama series "Smash." She played Ana Vargas, the roommate of Karen Cartwright (Katherine McPhee), star of the Broadway musicals "Bombshell" and "Hit List" in Season 2 of the NBC series.
Ana was an actress herself and spent the show trying to find her big break. She wanted a bigger part in "Hit List" but couldn't work up the courage to audition for director Derek Wills (Jack Davenport). Instead, she belted out Beyoncé's "If I Were a Boy" in a crowded bar, which impressed Derek so much that he gave her the part. She also encouraged Karen to get over her breakup from her boyfriend Dev (Raza Jeffrey) by getting together with Jimmy (Jeremy Jordan).
She took it to the Max in Quantico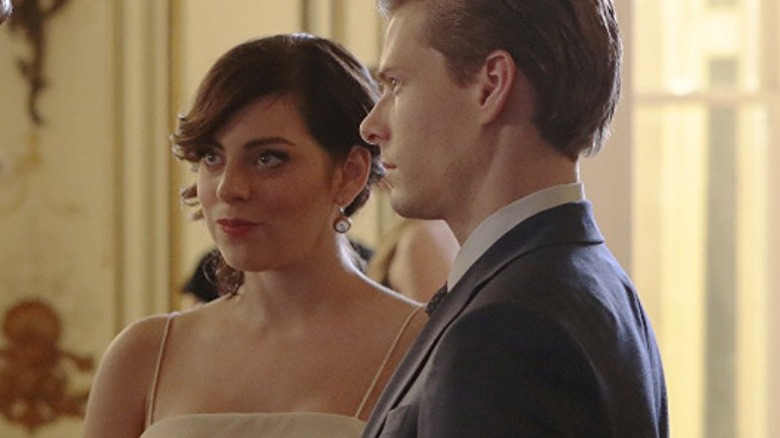 ABC
In 2017, Krysta Rodriguez reunited with "Smash" executive producer Joshua Safran for his soapy FBI thriller "Quantico," which familiarized American audiences with Priyanka Chopra. Rodriguez appeared in Season 2 as Maxine Griffin, the founder of "the Roster," a networking organization helping women with their political careers. She was described by Deadline as "a DC insider who wants to change the way politics treat women" and noted that "Max is not to be messed with — in her personal or professional life."
Throughout the season, she was planning her wedding to Clay Haas (Hunter Parrish), a powerful national security operative and the son of President Claire Haas (Marcia Cross). Planning was complicated, because the president's son couldn't be seen having a lavish party in the midst of a national crisis and also because he used a planning event as cover for an investigative mission. Eventually, Max got what she wanted, and she and Clay eloped in the Season 2 finale.
She sang her life in Daybreak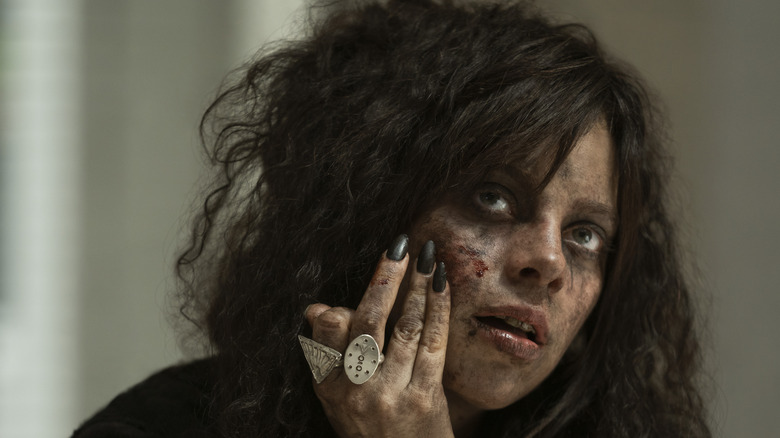 Ursula Coyote/Netflix
"Halston" is Rodriguez's second time having a main role on a Netflix show. In 2019, she was part of the cast of "Daybreak," a short-lived post-apocalyptic high school comedy about a teenager named Josh (Colin Ford) who's trying to survive life in a wasteland populated by zombie-like "Ghoulies." Rodriguez played Ms. Crumble, Josh's former biology teacher who had become the queen of the Ghoulies. She was doing a lot better in the post-apocalyptic world than she had been before. Before, she had to legally change her name to "Crumble" because that became her nickname after she had a meltdown in class, and everyone basically forgot that it wasn't actually her name. She was trying to hold onto her humanity and take care of Angelica (Alyvia Alyn Lind) while battling a powerful desire to eat human flesh.
Ms. Crumble's most memorable scenes in "Daybreak" involved singing Morrissey's "Sing Your Life." She sang it in Spanish as she dreamed/hallucinated that it was the theme song to a sitcom of which she was the star, and once in a duet with Angelica. Krysta Rodriguez is a Broadway star, and "Daybreak" didn't let her voice go to waste.