Why Martha Graham From Halston Looks So Familiar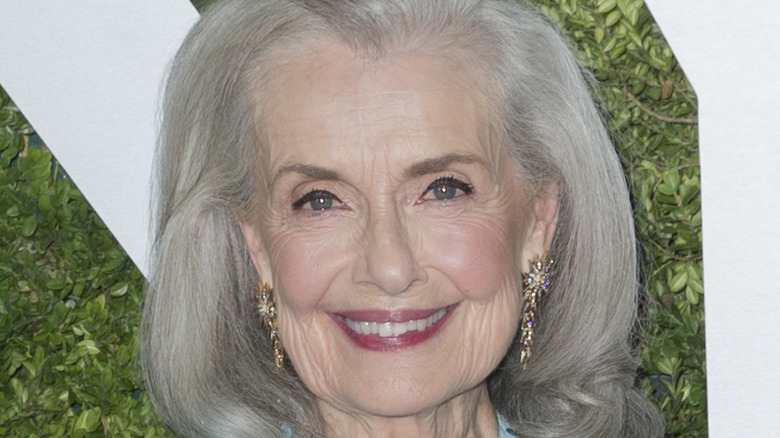 Shutterstock
Few people have had as much of an influence on the world of fashion as Halston — and few fashion designers have lost as much as Halston did. That's the gist of "Halston," Netflix's new biographical series from Ryan Murphy about the life of controversial fashion icon Roy Halston Frowick. Halston first rose to fame as the designer of Jackie Kennedy's iconic pillbox hat that she wore for JFK's inauguration. He then switched to women's clothing in the 1970s and completely reimagined casualwear for an entire generation. But a series of bad investments led to Halston losing his empire in the 1980s. He died in 1990 from cancer related to his 1988 AIDS diagnosis.
"Halston" boasts a strong cast of familiar faces, headlined by Ewan McGregor as the titular fashion designer. One face you might recognize is the actress who plays Martha Graham: her name is Mary Beth Peil, and there's a good reason why she looks familiar. This is just one role in a career that spans three decades on camera, and another several decades onstage.
Peil started her show business career in the 1960s as an opera singer. She spent several years on Broadway, where she earned multiple awards and nominations, including two career Tony nominations. But she's also made regular appearances on TV and in films since 1992, so there's a good chance you recognize her from one of these roles.
Mary Beth Peil was Evelyn 'Grams' Ryan on Dawson's Creek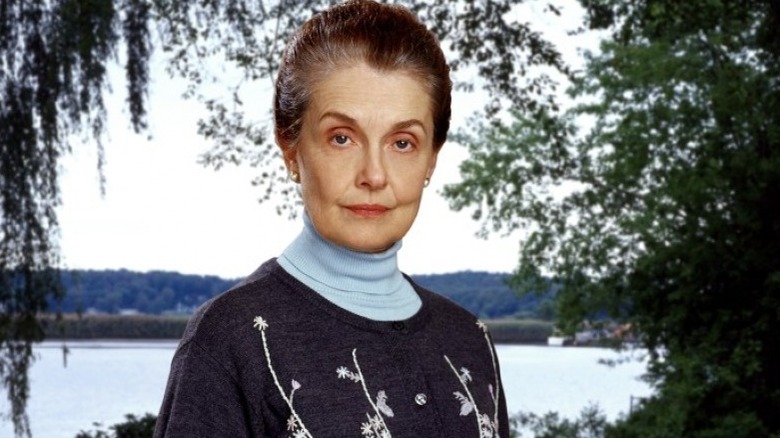 The WB
Most viewers probably first saw Mary Beth Peil on "Dawson's Creek," where she played Evelyn "Grams" Ryan. Peil was a main cast member for all six seasons and appeared in each of the show's 128 episodes.
On the show, Grams was the grandmother and guardian to Jen Lindley (Michelle Williams), acting as her parental figure. Deeply religious, Grams tried to guide Jen on the straight and narrow path, but the two of them often fought over the house rules. In Grams' personal life, she started off the series by caring for her comatose husband, who later died, and slowly began to move on and date again.
Grams eventually became one of the most popular characters on the show. Although she was often strict, everything she did was motivated by her love of Jen. Scenes between the two of them were often fraught and emotional. Bottom line, if you were a "Dawson's Creek" fan, Mary Beth Peil probably made you cry more than once. 
Looking back, Peil told The Daily Beast that "Dawson's Creek" is one of the credits she's most proud of.
Mary Beth Peil was Felice Adams in The Odd Couple II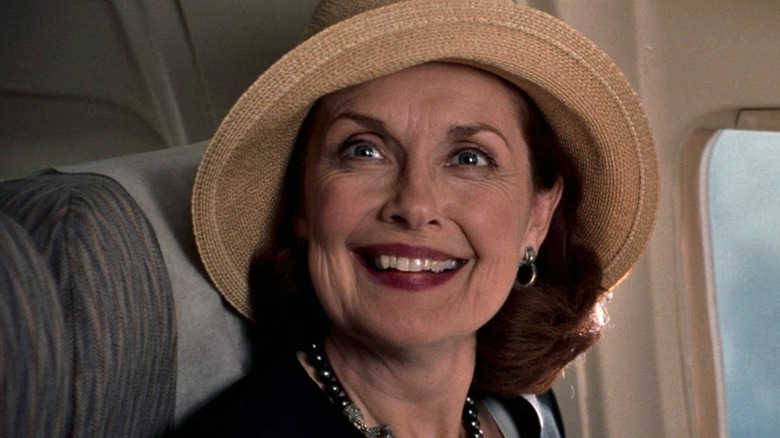 Paramount
If you saw "The Odd Couple II," you probably recognize Mary Beth Peil as Felice Adams, aka the one who stole Jack Lemmon's heart. The movie is about longtime frenemies Felix Unger (Lemmon) and Oscar Madison (Walter Matthau) reuniting for a road trip to the wedding of Felix's daughter, who is marrying Oscar's son. But it's also about the friendship between Felix and Oscar, and their respective love lives. Peil played Felice Adams, Felix's new love interest whose name was disturbingly similar to his own (at least from Oscar's point of view.) Complicating matters even further, Felice is also the sister to Oscar's ex-wife, Blanche. But in the end, things don't work out.
"The Odd Couple II" is a notable movie for many other reasons. As a sequel, it had an exceptionally long period of time between it and its predecessor, "The Odd Couple" — from 1968 to 1998. It was both the final movie that Lemmon and Matthau co-starred in together, as well as playwright Neil Simon's final screenplay.
Mary Beth Peil was Jackie Florrick on The Good Wife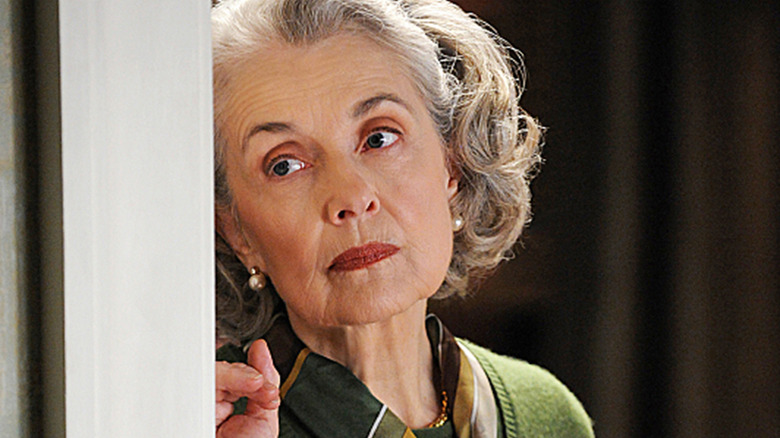 CBS
If Grams was one of Mary Beth Peil's most likable characters, Jackie Florrick from "The Good Wife" was the complete opposite. Jackie was the mother of Peter Florrick (Chris Noth), the philanderous husband of the show's main character, Alicia Florrick (Julianna Margulies).
As the scorned wife, Alicia was an easy character to root for. And as the unapologetic mother of the guy who cheated on her, Jackie was easy to hate. From the show's outset, she was more than ready for everyone to forgive Peter so that he could continue his political career, and she wasn't shy about letting Alicia know it. Jackie constantly undermined Alicia's authority as a parent, too, going behind her back to facilitate visits with Peter and his children. 
And Peil relished playing a character who was so unlikable. "[Jackie Florrick] just has her own way of doing things," Peil told Today. "It's so interesting, people's reactions because, in order to make her believable to myself and to the stories, I can justify every single thing she says and she does as being totally for the best reasons possible. It amuses me, and I find it so fun when people say, 'Oh, she's so hateful. She's so devious. She's so mean.' I love it."