Why Joel Schumacher From Halston Looks So Familiar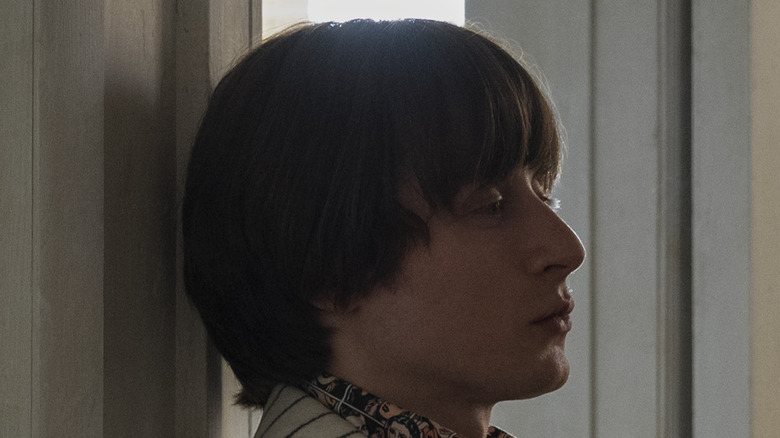 Jojo Whilden/Netflix
It's not a typical path for a longtime Hollywood director to take to the chair. 
Before Joel Schumacher helmed classics such as "St. Elmo's Fire" and "The Lost Boys," clunkers like "Batman and Robin" and "The Number 23" and underrated gems like "The Client" and "Phone Booth," he was a costume designer on films such as "Play It As It Lays" and "Sleeper," per IMDb. And before any of that, he worked with the famed mononymous fashion designer Halston, whose life and rise to fame will be depicted in a new Netflix miniseries set to debut May 14. 
Halston himself is played by Ewan McGregor, whom you'll have no trouble recognizing, but the actor who plays Schumacher in the series may stump you for a bit longer. There is, admittedly, an extra reason, or two extra reasons, why actor Rory Culkin might look familiar to you. He is the brother of the actors Macaulay and Kieran Culkin, and, like them, he started his career in Hollywood at a young age, accumulating dozens of credits to his name despite being just 31.
Rory Culkin broke through as a precocious kid in You Can Count on Me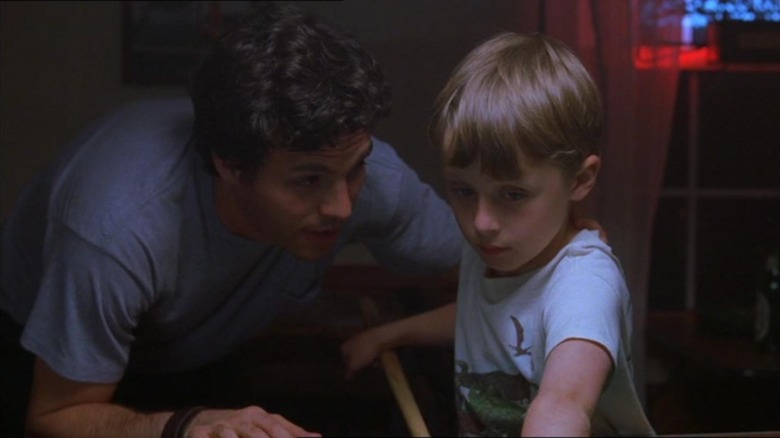 Paramount Classics
As was the case with his older siblings, Culkin got his start as a child actor, landing his first major role in Kenneth Lonergan's 2000 directorial debut "You Can Count On Me." Culkin plays Rudy, the 8-year-old son of single mother Sammy (Laura Linney), who grows more and more fascinated with his deadbeat uncle Terry (Mark Ruffalo) after he comes to stay with them. Terry serves as a valuable father figure to Rudy, teaching him to play pool, for instance, but is less adept at helping Sammy co-parent. 
When Sammy tries to entrust Terry with more responsibility, he keeps Rudy out late or forgets to pick him up from school. Terry tries to disabuse his nephew of the notion that his father was a heroic or even decent person, going so far as to take him to see his father (Josh Lucas), who denies his parentage of Rudy and ends up brawling with Terry on the lawn.
Culkin received rave reviews for his performance. He won a Young Artist Award for Best Supporting Young Actor for his work, and was nominated for an Independent Spirit Award for Best Debut Performance.
Rory Culkin battled aliens and asthma in Signs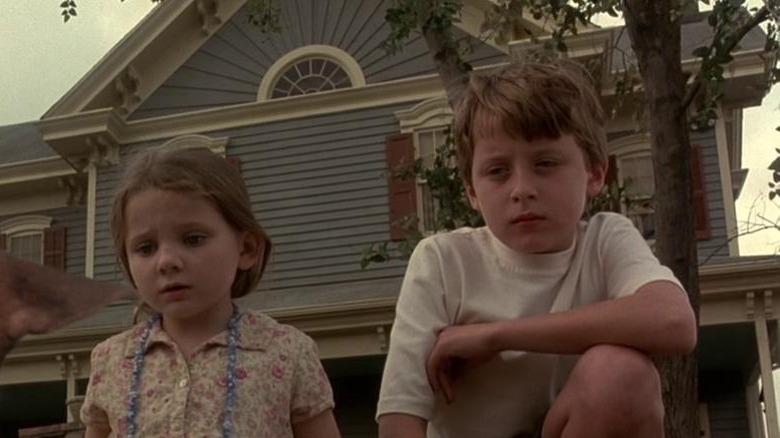 Buena Vista Pictures
Two years after "You Can Count on Me," a still-youthful Culkin took a role in arguably his biggest film to date, M. Night Shyamalan's "Signs." Culkin played Morgan, one of two children of the recently widowed Graham Hess (Mel Gibson) who live with their father and their uncle Merrill (Joaquin Phoenix) on a Pennsylvania farm. His sister Bo (Abigail Breslin) believes her water is contaminated and is constantly asking for a new glass. Morgan suffers from asthma and needs his inhaler constantly, so it's bad news when the family retreats into its basement to escape the aliens that are breaking into their home and can't access the medicine as he has an attack. 
In the film's climax, after they've emerged from the basement, Morgan is sprayed by a gas the Hesses assume to be toxic as the family battles the final alien intruder. He's saved, however, due to the fact that his condition prevented him from inhaling enough of the gas for it to have an effect. Graham finally manages to administer the medications Morgan needs, while Merrill defeats the intruder by bashing Bo's glasses of water into it, paying off a setup from earlier in the film. 
In 2016, Culkin told Entertainment Weekly that he hadn't seen the movie for a while, but that when he did, it was a struggle connecting himself in the present to the version of himself he saw on the screen. "It was like I was watching someone else," he said.
Rory Culkin couldn't survive Scream 4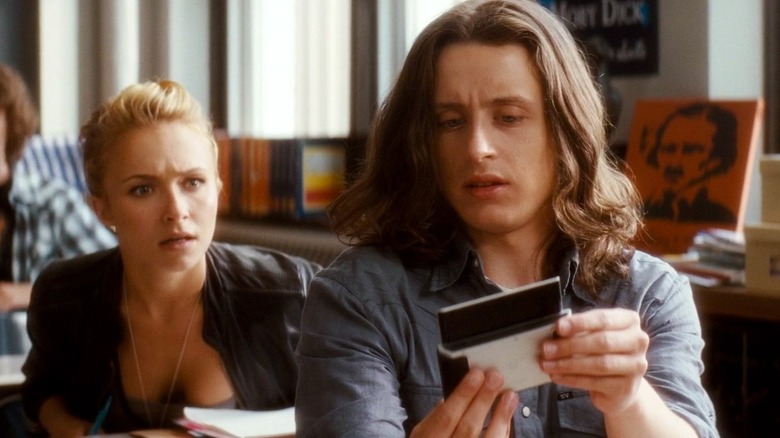 Dimension Films
The obvious next step for a growing child actor is taking roles as a high school student, and so in 2011, Culkin stepped in as a member of the new generation of high school students working with, and against, members of the original film's cast in the sequel "Scream 4."
Culkin plays Charlie Walker, a teenage movie fanatic who helps Sidney Prescott (Neve Campbell) identify the new Ghostface killer's patterns so she can predict his next move. He proves to be pretty good at it because as it turns out, Charlie is the killer. He reveals this after faking a kidnapping and luring fellow student Kirby (Hayden Panettiere) outside in order to save him.
But, as often happens in this franchise, this killer wasn't working alone. In this case, Charlie was actually the accomplice of Jill Roberts (Emma Roberts), Sidney's cousin, who wanted to make herself appear as the survivor of a new string of murders so she could achieve the sort of fame Sidney has had ever since the events of the first "Scream." To that end, she betrays Charlie and kills him, attempting to make it look as though he was someone else's accomplice.
Rory Culkin ruled the Lords of Chaos, but at a cost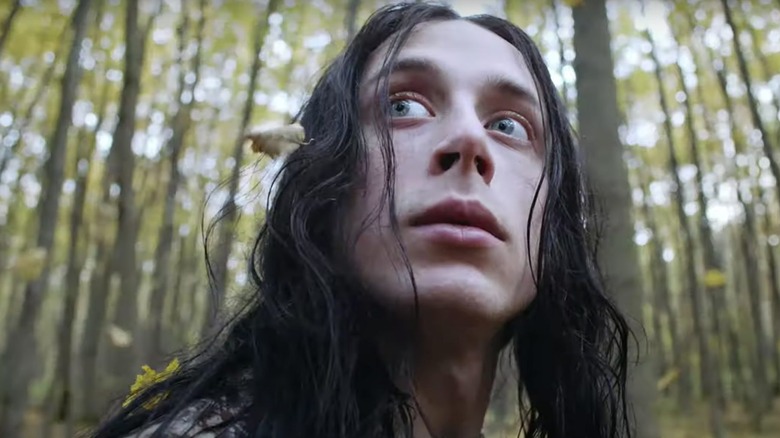 Gunpowder & Sky
In 2018, Culkin played the lead role of Øystein Aarseth, better known as Euronymous, in the disturbing true-life horror thriller "Lords of Chaos," about the tremendous and stupid lengths men will go to preserve their status in an extreme metal band.
Euronymous was the founder and guitarist of the Norwegian black metal band Mayhem, whose influential music would come to be overshadowed by the infamous behavior of its members. When the starting point involves your lead singer, who calls himself Dead (Jack Kilmer), cutting himself on stage and throwing the severed heads of animals into the crowd, you know the film's going to some pretty dark places.
Much of the film concerns the escalating attempts of Euronymous, his bandmates, and others in the developing black metal scene, including the fan-turned-bassist Varg Vikernes (Emory Cohen), to prove themselves the darkest and most nihilistic of the crew. It would come to have tragic consequences. After Dead dies by suicide, Euronymous gives his bandmates necklaces that he says were made from Dead's skull. Next, Varg burns down a church, so Euronymous does the same. Then it becomes a right of passage to do so until that becomes too passé and one member of the scene, Faust (Valter Skarsgård), kills a man, which draws the attention of the police.
Euronymous finally wonders if they've gone too far, but by that point, it's already too late. His feud with Varg has escalated to the point where the latter comes to his home and stabs him to death.