The Ewan McGregor Drama Series Everyone's Binging On Netflix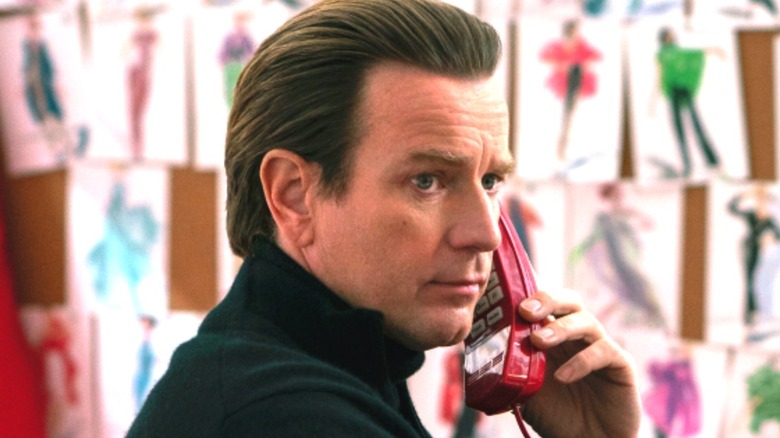 Netflix
The fashion world consists of larger-than-life icons and fierce competition, making it the perfect realm for television adaptation. If you've enjoyed the likes of "Gossip Girl" and "Ugly Betty," then you need to make "Halston" on Netflix your next binge-watch. 
The series follows the real-life story of fashion designer Roy Halston Frowick — or, as he was known to the public at large, simply Halston. He became famous across the United States for his minimalist designs and an aesthetic that would go on to define the disco-era of the 1970s, particularly when it came to what celebrities would want to be photographed in when they hit up Studio 54. 
Many people may not be familiar with Halston's story, but audiences can take a wild ride back to a bygone era courtesy of Netflix's newest binge-worthy show. Plenty of fashion fans have already checked it out, allowing the recently released season to crack into the streaming platform's Top 10. With Ryan Murphy on board as an executive producer, viewers should expect ample in-your-face drama to come from the proceedings. 
Halston allows Ewan McGregor to shine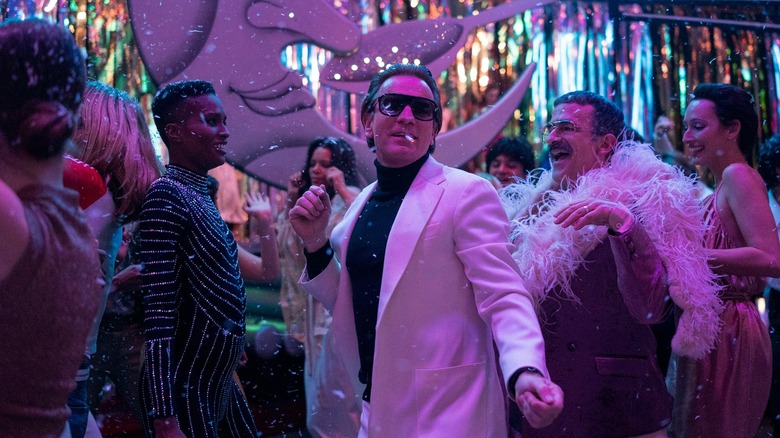 Netflix
The series shows how Halston, played by Ewan McGregor, first gained notoriety for his bold designs courtesy of a pillbox hat worn by Jackie Kennedy during the 1961 presidential inauguration. The designer's star continued to rise as he made headway in Hollywood, creating fabulous looks for the likes of Liza Minnelli (played in "Halston" by Krysta Rodriguez) throughout the 1970s. Across five episodes, audiences will get to see the rise and fall of an influential creative while also taking in first-class performances from Bill Pullman (as David Mahoney), Rory Culkin (as Joel Schumacher), Vera Farmiga (as Adele), and Mary Beth Peil (as Martha Graham).
From dizzying highs to heart-wrenching lows, the series doesn't pull any punches when it comes to showcasing precisely the kind of man Halston was and what he was able to accomplish in his life. Looking at critics' reviews, it's clear this is Ewan McGregor's show; he once again receives the opportunity to show off why he's one of the best actors working today. That's exactly what Nick Allen of RogerEbert.com had to say: "[It's a] compelling epic about ego that embeds you in Halston's world of brilliant designs and self-sabotage."
"Halston" has been marketed as a limited series, so the five episodes currently available on Netflix are all there's going to be — at least for the time being. It makes for a satisfying binge-watch you can knock out in a single evening if you so desire, so make sure you don't sleep on this series that everyone's talking about right now.