The Buffy The Vampire Slayer Scene That Went Too Far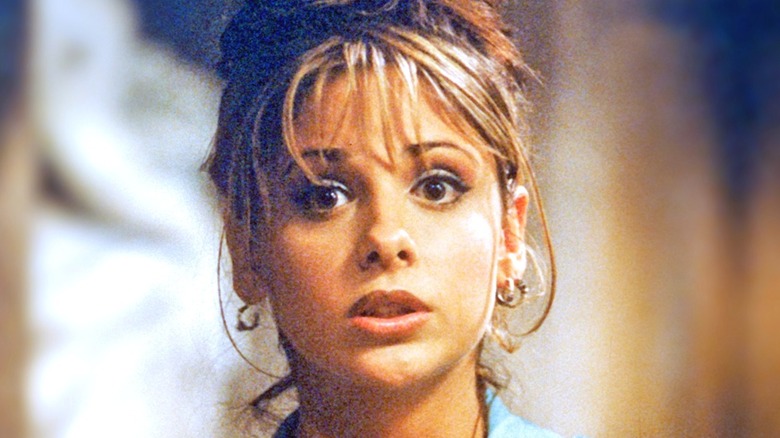 20th Television
The following article contains mention of sexual assault.
"Buffy the Vampire Slayer" was way ahead of its time. Its monster-of-the-week format not only allowed it to introduce hordes of demons, monsters, ghosts, and zombies, but it also slowly built up an overarching storyline that would come to a head in the finale. It's a model that so many shows have adapted in the decades since "Buffy" first aired in 1997. 
For as viciously entertaining as "Buffy" is, the series also challenges the stereotypical roles given to women in TV. Buffy Summers (Sarah Michelle Gellar) is a fully capable warrior who stands between Sunnydale and oblivion, but she's also emotional, reckless, and even weak at times. Most importantly, she has her own agency as a woman rather than as an object to be ogled at. Even her relationship with the notorious vampire Angel (David Boreanaz) is treated with genuine care and depth for most of the time. 
However, as the series progresses, it pushes Buffy onto a collision course with a controversial connection that most viewers think took things way too far.
Buffy's relationship with Spike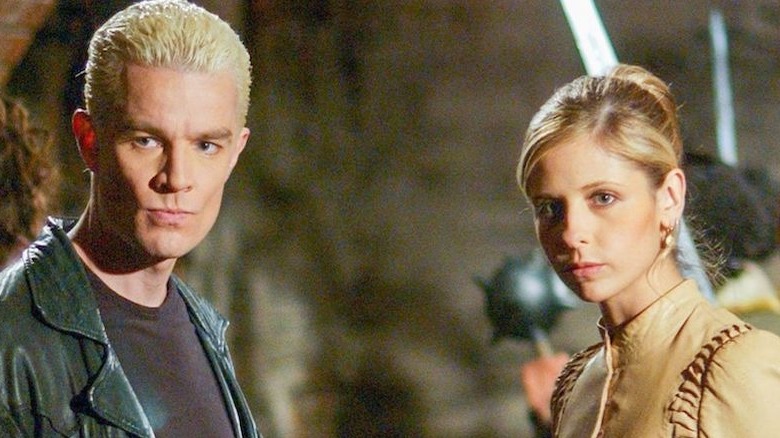 20th Television
When James Marsters' Spike is introduced in "Buffy the Vampire Slayer" Season 2, Episode 3, he's intended to be the exact opposite of Angel. While the brooding vampire is darkly romantic, Spike is impulsive, rebellious, and has a vicious violent streak. But he also has a soft spot for the Sunnydale Slayer that only intensifies as a sexual relationship ignites between them after Buffy's Season 6 resurrection. 
Unfortunately, Spike takes things too far after he cheats on Buffy with Anya (Emma Caulfield), eventually begging Buffy's forgiveness in Season 6, Episode 19, "Seeing Red." The Slayer repeatedly rejects Spike's attempts at patching things up in the steamy way they always did, repeatedly telling him "no," which leads to a minute-long moment where Spike sexually assaults Buffy. 
It's horrific to watch, and thankfully, Buffy is able to hurl Spike across the bathroom before it escalates any further. But for the audience, the damage was already done by then. As one fan told Buzzfeed, "Spike was always a 'bad boy,' but it was obvious that he cared about Buffy and loved her ... I always thought these two had WAY more chemistry than she and Angel ever did, and I rooted for them so hard, but then the rape plot happened. It was so uncomfortable and extreme."
If you or anyone you know has been a victim of sexual assault, help is available. Visit the Rape, Abuse & Incest National Network website or contact RAINN's National Helpline at 1-800-656-HOPE (4673).