What The Cast Of Angel Is Doing Today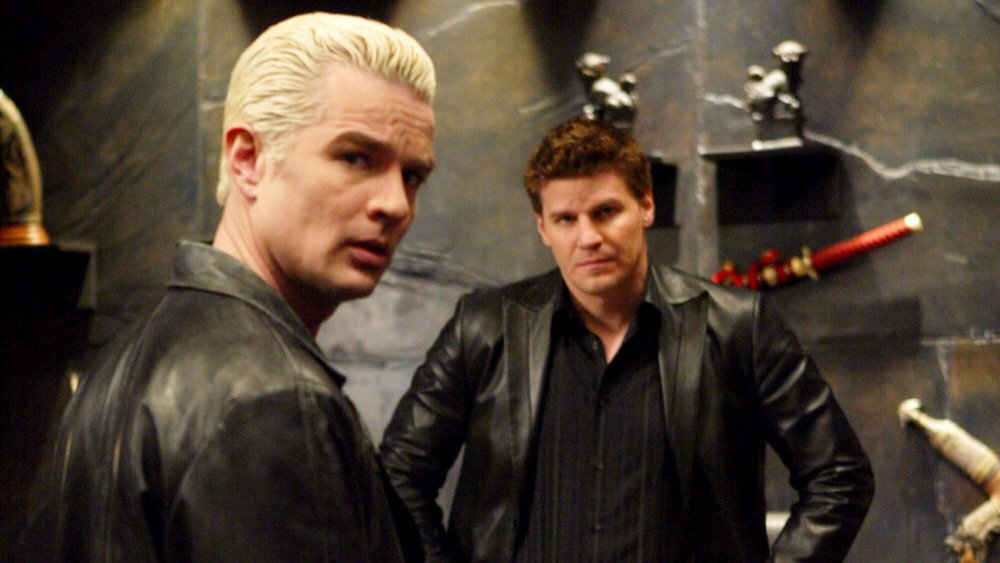 Angel dashed onto the supernatural crime scene in 1999, offering fans of Buffy the Vampire Slayer a procedural twist on her vamp-slaying shenanigans. Starring David Boreanaz, the spinoff centers around Buffy's ex, Angel, fighting the forces of darkness with a rag-tag group of cohorts who call themselves "Angel Investigations." While Angel attempts to atone for his misdeeds as a soulless vampire (which include, oh, mass murder), the underbelly of Los Angeles reveals itself — and an evil law firm called Wolfram & Hart emerges as the reigning Big Bad pulling all the strings.
The series begins right after Buffy graduates high school, putting a more adult-themed spin on the original high school-centric show. Fans of Buffy tend to love it or hate it, and the spinoff even garnered dedicated fans who aren't interested in the original. Whether devotees vibe with it or not, Angel was one of the defining TV shows at the turn of the millennium.
Angel reached its 20th anniversary in 2019, in case anyone wants a heavy dose of nostalgia. There's a lot of ground to cover between the show's demise in 2004 and the present: Between castmates who reached non-stop TV stardom like David Boreanaz, or actors who slunk into the shadows, here's what the Angel cast is up to today.
David Boreanaz continues to lead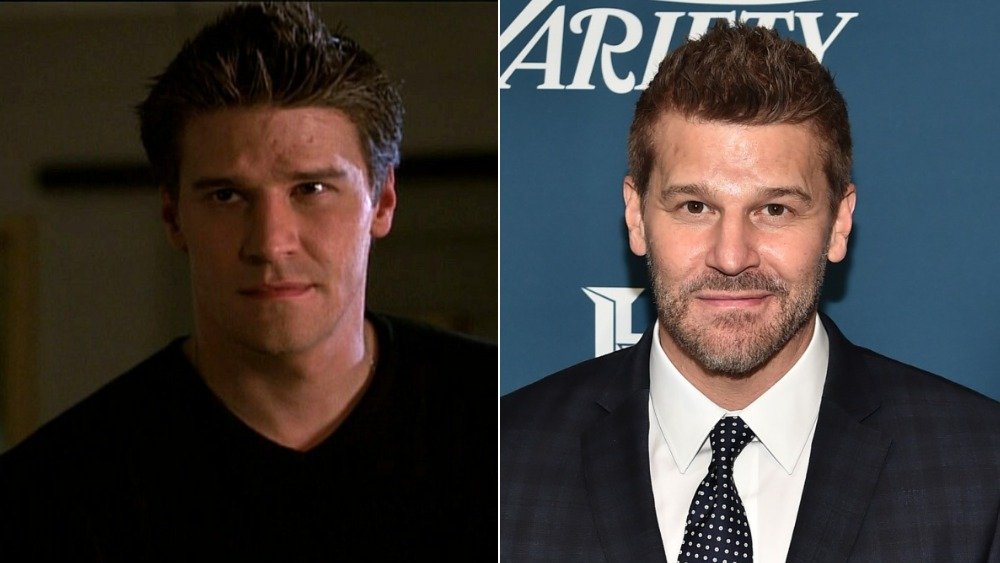 Theo Wargo/Getty Images
From the moment Buffy cast David Boreanaz as the brooding bad boy vampire who lurks in the darkness, Boreanaz solidified his status as a leading man. He hopped from Buffy to Angel in 1999. Following the spinoff's cancelation, Boreanaz immediately moved on to co-star on Bones alongside Emily Deschanel. There, he picked up an FBI shield to play Seeley Booth — investigating human monsters instead of the supernatural variety. The show's 12-year run centers around Booth and forensic anthropologist Dr. Temperance Brennan — and their titillating decade-long will they/won't they romance. (Spoiler alert: They will.)
Following Bones' 2017 conclusion, Boreanaz dove right into his next leading role as Jason Hayes on SEAL Team. The show follows a group of Navy SEALs as they navigate PTSD, family life, and battle. As an executive producer on the series, he also plays a hand in casting, location, production and concept meetings, the direction of the show, and character arcs.
The actor, who's an avid Flyers fan and hockey player, uses his love of the sport to inspire his acting. He told BUILD Series, "Even tier-one operators I based really much on a hockey team because if you're not a part of the whole... if one of them is off, the team's not gonna produce." He clarified, "I just feel like they're just the coolest gladiators on ice." He did play hockey during an episode of Bones (and his Flyers fandom even popped up in the show). Fingers crossed for a hockey movie.
James Marsters, always the villain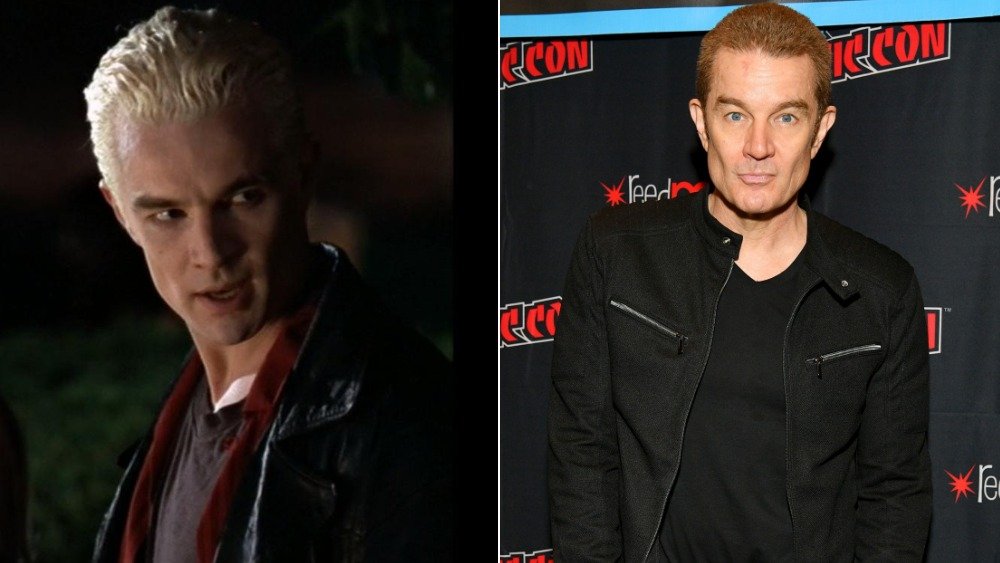 Dia Dipasupil/Getty Images
After Spike's sacrifice in the series finale of Buffy, he shows up in Angel resurrected — because of course he does. What's a vampire show if half of the cast doesn't die and come back to life every year? James Marsters, the actor who brought the British baddie to life, isn't actually British at all. What has the American actor been up to since the end of his character's reprise on Angel?
In 2007, Marsters played John in the romantic drama P.S. I Love You. Like most of his co-stars, however, Marsters shines brightest on TV. In just three episodes of the Doctor Who spinoff Torchwood, his character Captain John Hart became a fan favorite and a romantic interest for the show's main character, Captain Jack Harkness. Oh captain, my captain.
Keeping with his villainous roots, Marsters also snagged a five-year stint on Smallville as the Kryptonian villain Brainiac. And for the past ten years, Marsters has enjoyed an assortment of guest-starring roles, including Witches of East End and Hawaii Five-0. He also recently starred in the now-canceled Hulu show Runaways as Victor Stein (and the series' main villain, Jonah). 
In addition to acting, Marsters has performed with his band Ghost of the Robot on and off since 2003. Following in his dad's footsteps, Marsters' son Sullivan joined the band on guitar and vocals. It's been a few years since the group has been active, but they never announced a breakup.
Alexis Denisof has a comedic side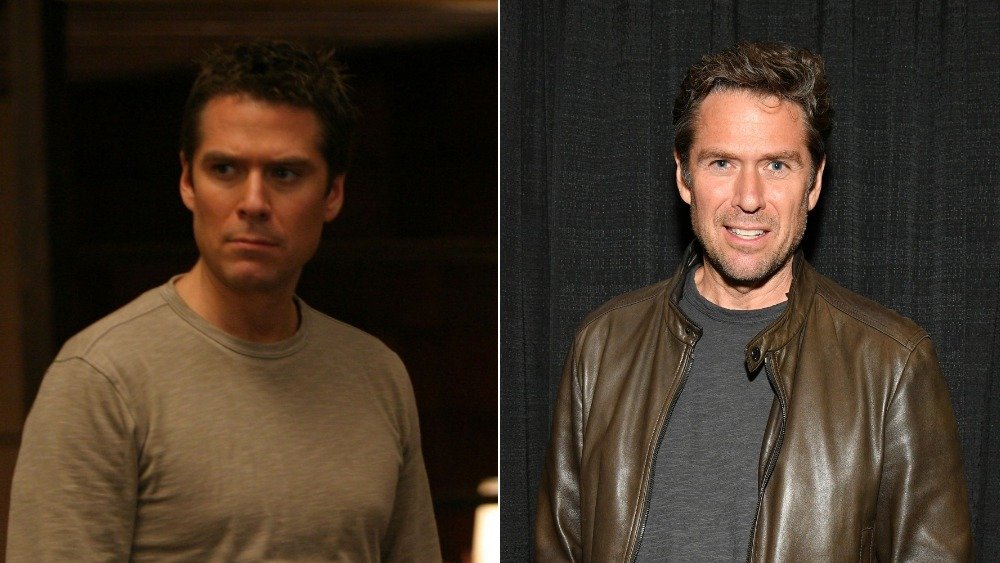 Dia Dipasupil/Getty Images
Alexis Denisof's posh Wesley Wyndam-Price doesn't exactly make a great impression in Buffy when he tries to steal Giles' job as the slayer's watcher. Never quite taken seriously in the original, he redeems himself in Angel, becoming a fan favorite along the way. In addition to charming the fans, he wooed Alyson Hannigan (Willow), and the two tied the knot in 2003. The oldest of their children was born in 2009.
Chances are if Joss Whedon helms a project, Denisof will make an appearance. Between stints in Whedon's Dollhouse, Much Ado About Nothing, and The Avengers, he's got Whedon gigs on lock. According to The Atlantic, Whedon held Shakespeare readings at his house during the Angel days, and both Denisof and co-star Amy Acker attended. While Whedon was unwinding from The Avengers, he decided to film a modern version of Much Ado About Nothing. The Angel alums officially took on the respective roles that they had performed during the informal readings.
Like many of his co-stars, Denisof thrives on the small screen. He even guest-starred as a news anchor in Hannigan's show How I Met Your Mother from 2006 to 2014. Most recently, Denisof won major guest roles on The Chilling Adventures of Sabrina and Legacies. Teen supernatural dramas are clearly his forte — and he usually plays a lightly villainous figure to the leading ladies.
Amy Acker finds a happy ending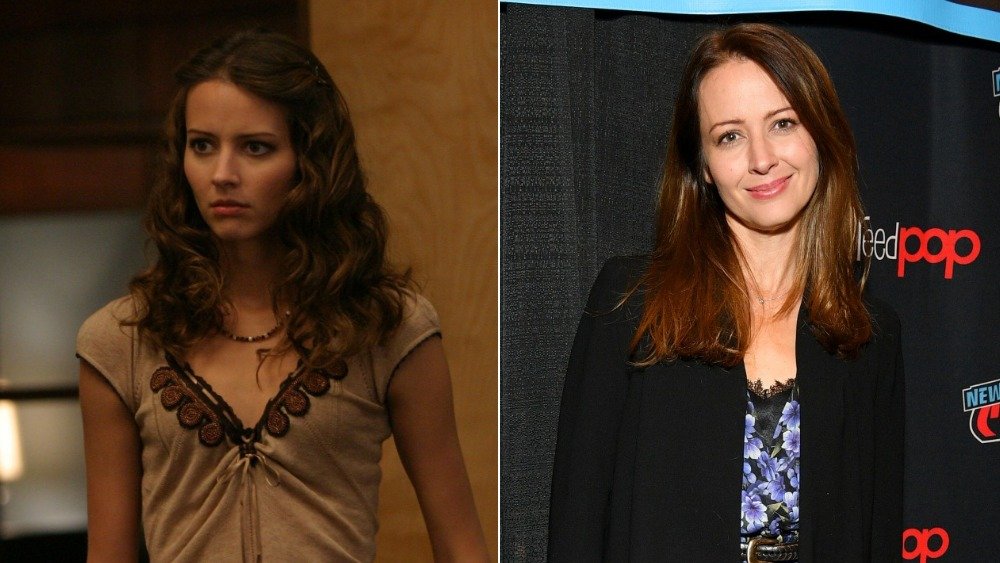 Dia Dipasupil/Getty Images
Amy Acker, who brought shy, loveable, and badass Fred to life, is also a perennial Joss Whedon favorite. Angel launched Acker's career in 2001; after Angel Investigations frees Fred from slavery on another dimension called Pylea, she must remember how to live as a human again. She was stuck in a love triangle between characters Gunn and Wesley (the latter comes out victorious, at least for a time), but Whedon isn't one for happy endings.
The Atlantic asked the director if he chose Acker and Denisof to play Beatrice and Benedick in Much Ado to give them the happy ending they were refused twice in Angel. Whedon noted that it wasn't intentional, but it occurred to him later. "It is sort of the last chapter of their trilogy," he mused. "Hopefully, not the last, but it does feel like a grace note for Wes and Fred."
Following her role in Angel, Acker also appeared in Whedon's Dollhouse and his groundbreaking satirical horror film Cabin in the Woods. She popped up in the early Supernatural episode "Dead in the Water," providing fans with humanizing scenes for bad boy Dean Winchester. Recently, she starred in the Marvel show The Gifted, staying with the series until its 2019 cancelation. 
The Charisma Carpenter chase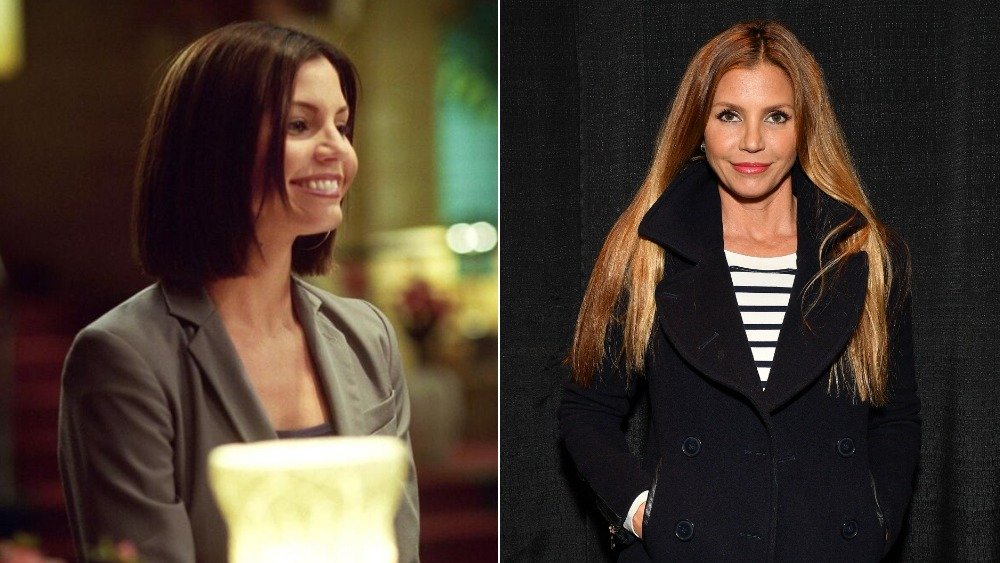 Dia Dipasupil/Getty Images
Charisma Carpenter redeemed her character Cordelia Chase's self-involved "It Girl" persona when she made the switch from Buffy to Angel. Knocking her superiority complex down several pegs, Cordelia became a fan favorite (albeit one who the writers awkwardly immaculately impregnati with demon spawn). 
Following Angel, Carpenter delved into a slew of TV guest-star roles, including Charmed, CSI: Crime Scene Investigation, Greek, and Burn Notice. The accomplished actress had an 11-episode arc on Veronica Mars as Kendall Casablancas and 20 episodes as Rebecca Sewell in The Lying Game. Carpenter won the role of Lucy in the popular action franchise The Expendables, deviating from her usual TV roots. She also appeared on hit shows like Lucifer, 9-1-1, Blue Bloods, and Sons of Anarchy more recently. Is there anything she hasn't been on?
Most notably, Carpenter reunited with Buffy and Angel co-star James Marsters for an episode of Supernatural in the seventh season. The pair played Romanian witches from the Renaissance, facing marital problems with a deadly twist. There's nothing quite like an 800-year-old witch scorned. The actors must have suffered enough trauma with their respective character arcs in the Whedonverse, as they are two of a tiny group of Supernatural villains who managed to survive a Winchester encounter.
The J. August Richards grind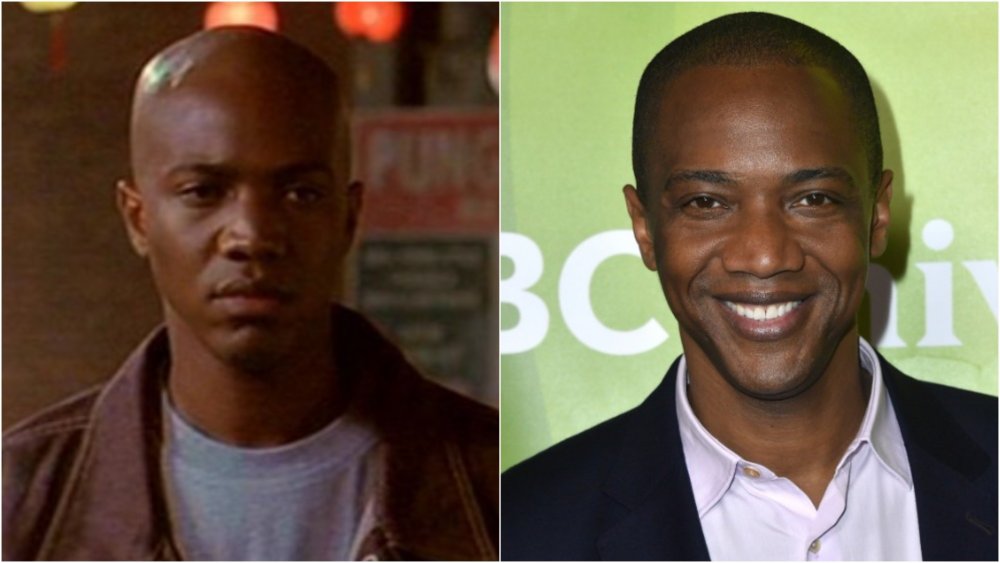 Frazer Harrison/Getty Images
Before J. August Richards' James Gunn started kicking it with Angel Investigations, he was fighting the good fight against unruly vamps in a street gang. Richards made his Angel debut in 2000 at the end of the first season and soon became a series regular, even making it through the series finale — a daunting feat for any Whedon character.
After the show wrapped, Richards went on to lead a prosperous TV career. In 2006, he starred as Billy Desmond in the short-lived Law & Order: Special Victims Unit spinoff Conviction. Richards has been grinding non-stop since 2013, when he earned his place in the Marvel Cinematic Universe. The actor joined the ranks of Agents of S.H.I.E.L.D. as Mike Peterson, an Inhuman and S.H.I.E.LD. Agent also known as Deathlok.
Richards' other notable roles include Girlfriends' Guide to Divorce, Notorious, Kevin (Probably) Saves the World, and Dr. Oliver Post in Council of Dads. Richards has long since proven his ability to take on any genre. Whether it's drama, comic book content, the supernatural, or comedy, this actor can nail anything.
Julie Benz does it all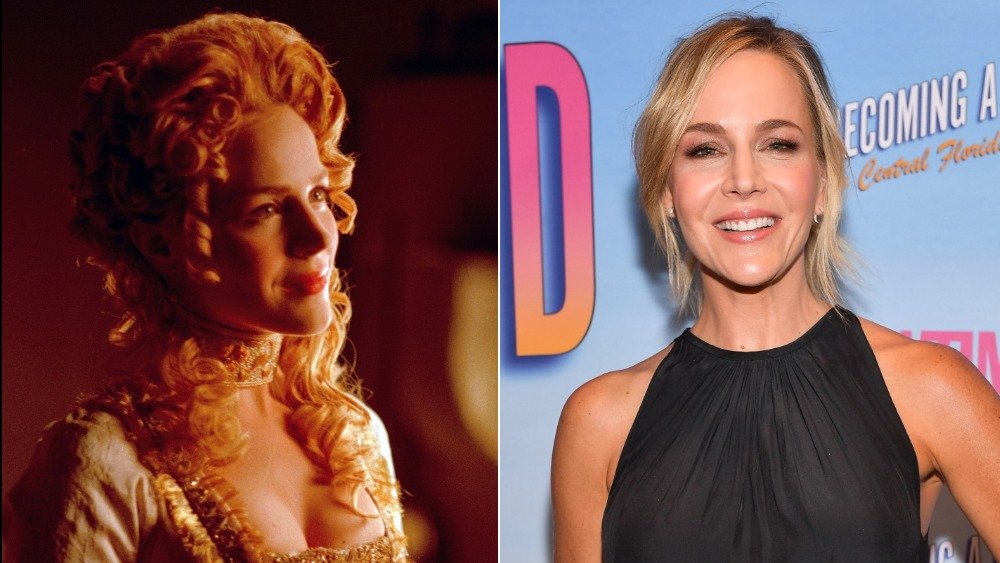 Matt Winkelmeyer/Getty Images
Whether fans love or hate Julie Benz's Darla, the whole vampire pregnancy plotline was... uh... interesting at best. Angel's sire birthing their child is an awkward family tree no one should have to explain to a kid. The introduction of their son Connor, one of the most hated characters in the series, was a "jump the shark" moment that arguably sealed the show's fate. Honestly, there's only so many bizarre demon surprise pregnancies a show can take.
Benz had a versatile acting career before her stints on Buffy and Angel, and she continues to have one now, going back and forth between film, TV, and TV movies. Benz has starred in notable films such as Kill Your Darlings, Rambo, Saw V, Supremacy, and The Boondock Saints II: All Saints Day. On the TV side of her career, she played Robin Gallagher in Desperate Housewives. Benz also played the girlfriend-turned wife of serial killer Dexter in the long-running cable hit Dexter. Additionally, she's also had long-term gigs in No Ordinary Family, Defiance, and Hawaii Five-0.
The dynamic Christian Kane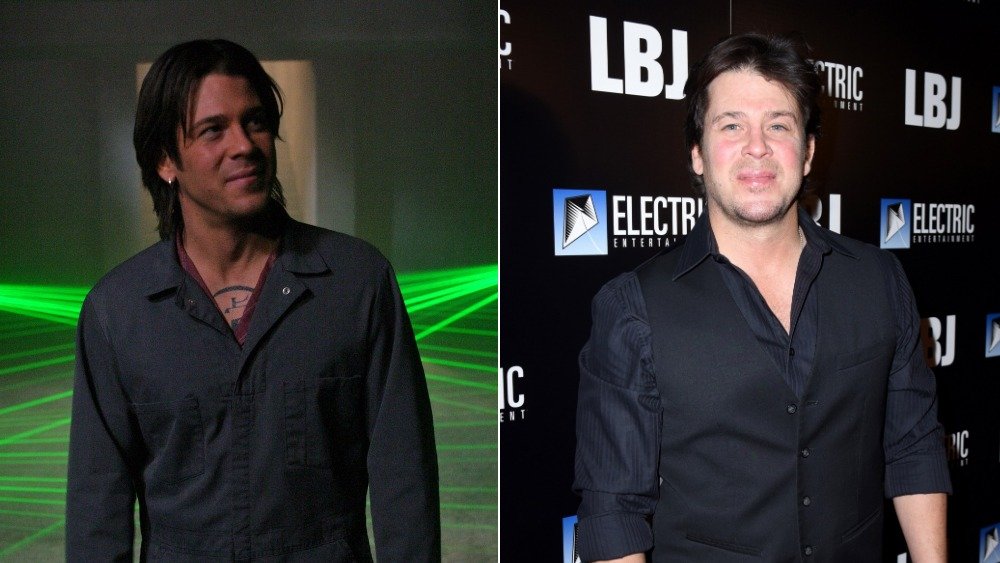 Vivien Killilea/Getty Images
Christian Kane's character Lindsey teeters on the edge between popular villain and beloved antihero depending on the hour. With a rags to riches backstory, the morally questionable Wolfram & Hart lawyer represented a slew of demons and vampires in his day. When Lindsey's possessed hand transplant isn't being stabby, he occasionally assists the Angel Investigations crew when it serves him. 
As it turns out, Kane is just as dynamic as his character. After Angel ended, he went on to star as the stoic Eliot Spencer in the Robin Hood-esque show Leverage, which centers around a crew of crooks helping everyday citizens fight injustice and large corporations. The show ended after five seasons in 2012, but the series is slated for an IMDb TV reboot that Kane will reportedly appear in regularly. The actor also had a long stint as Jake Stone in The Librarians, a show with a similar vibe to Angel, and he stars as Alex Walker in Almost Paradise.
Like Marsters, Kane has a double identity as an actor/singer. The same year Angel went off the air, he dissolved his band, Kane, to become a solo act. His songs have appeared in several Leverage episodes as well as the film Just Married (which he also starred in).
Mercedes McNab quit acting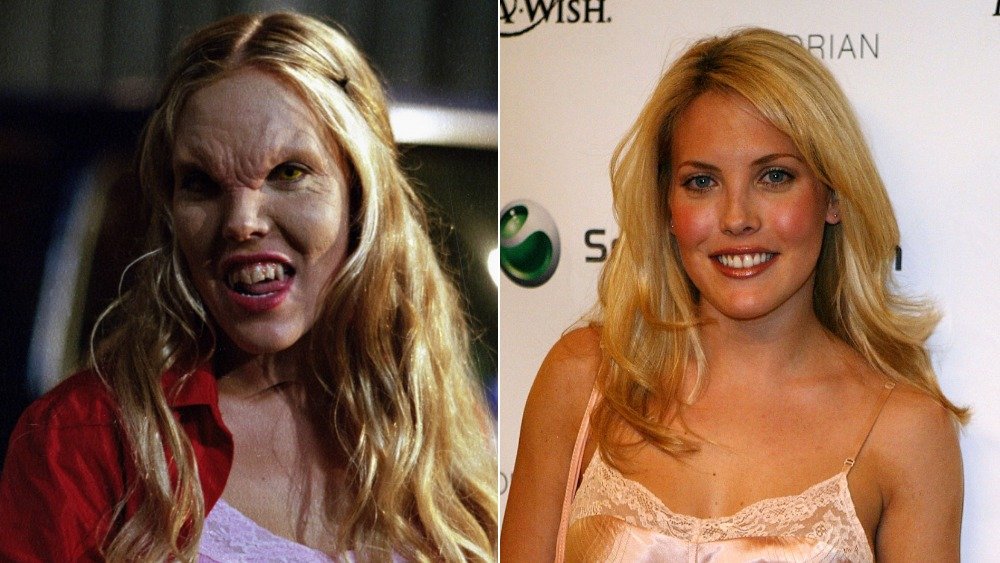 Frazer Harrison/Getty Images
Mercedes McNab's ditzy character Harmony broke the mold of Buffy and Angel vampires by displaying a fair amount of humanity despite lacking a soul. As a member of Cordelia's mean girl gang, she wasn't exactly a model human in the morals department before she turned, but she didn't vibe with the vampire killing scene, either.
McNab was a child star, appearing in films like The Addams Family and its sequel, along with shows like Touched by an Angel and Dawson's Creek. Following Angel, she scored a number of guest-starring roles on TV shows such as Reaper, Psych, and Criminal Minds. She also had a memorable guest role in Supernatural as another vampire, Lucy. Like Harmony, Lucy wasn't exactly thrilled with the drinking blood concept and met a messy demise at the hands of the Winchesters. Reconnecting with her roots, McNab starred as Misty in the horror films Hatchet and Hatchet II.
Unlike most of her co-stars, McNab has retired from acting, hanging it up in 2011 following her role as Carla in the TV movie Glass Heels. She got married to husband Mark Henderson in the coming year and had a daughter a year later. Maybe she'll return to acting in the future, but until then, fans can re-watch The Addams Family and binge on Angel for their daily dose of McNab.
Elisabeth Rohm never gives up her badge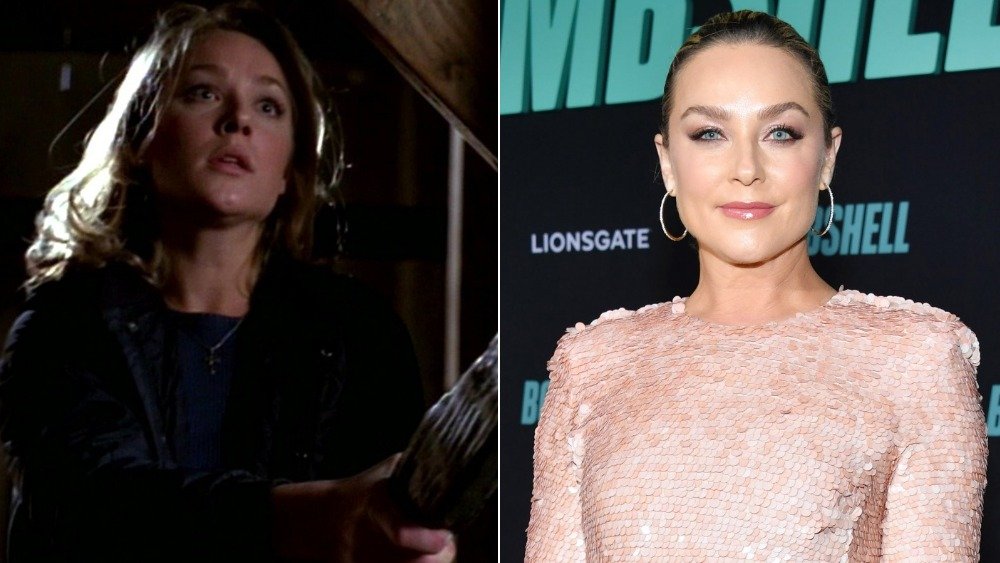 Amy Sussman/Getty Images
When things that go bump in the night are real, the police inevitably have to get involved with perps way beyond their pay grade. That's where Elisabeth Röhm's Kate comes into play during Angel. While the Los Angeles Police Department detective only showed up in 15 episodes of the supernatural crime drama, she played a pivotal role in setting up the spinoff's procedural tone.
After Röhm left the show in 2001, she returned to the TV crime genre in a significant 85-episode arc of Law & Order as A.D.A. Serena Southerlyn. From there, she went on to star as Agent Janet McKaren in the Miss Congeniality sequel that everyone pretends doesn't exist. Heading into the superhero genre, she played CIA Agent Lauren Gilmore in Heroes. (Anyone else sensing a theme here?) 
Later, she also starred in the TV movie A Christmas Kiss, along with its sequel. More recently, Röhm scored influential roles in The Client List, Beauty and the Beast, The Oath, and Jane the Virgin. Alongside her TV roles, she appeared in the Jennifer Lawrence-led films American Hustle and Joy.
Stephanie Romanov parted ways with her craft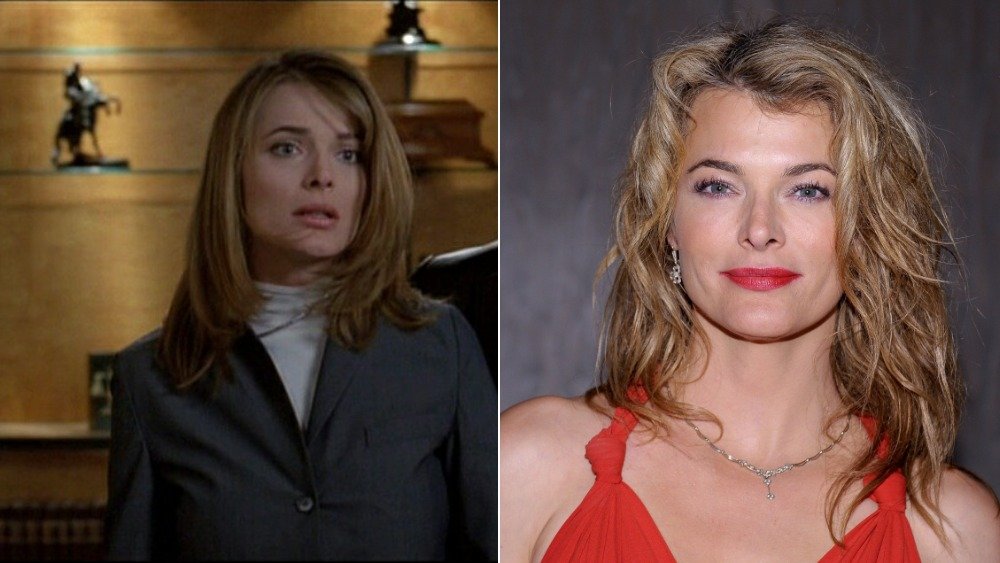 Michael Loccisano/Getty Images
Evil law firm Wolfram & Hart takes every stereotype about shady lawyers and turns them on their very demonic, very real heads — literally. In fact, sometimes their clients have multiple heads. Lilah Morgan, the overworked lawyer with morals questionable enough to lead the firm, is no exception. 
Played by Stephanie Romanov, Lilah's loyalties change with the tides, aligning with whatever forces suit her. Like most of her colleagues, she wasn't long for the corporeal world. The evil organization takes the "married to the job" concept to a whole new level, except even death won't do them part. They're stuck at Wolfram & Hart even in the hell dimension.
Like her character, Romanav's acting career faced the kiss of death after her stint in Angel. She appeared in two 2004 films, Tricks and Robin Williams' The Final Cut. After that, she took a break until 2010 when she played Sandra in Last Night. Romanov made her final screen appearance to date in 2012 as Victoria Spencer in Slumber Party Slaughter.
Andy Hallett left a beautiful legacy behind
Joss Whedon discovered Andy Hallett while the hopeful actor was belting a tune at a karaoke bar — fitting, as he would go on to play everyone's favorite green demon and karaoke bar owner, Lorne. Who wouldn't want their future told by an eccentric demon while jamming out to a favorite song? According to The New York Times, at the time, Hallett was an assistant to Kai Cole (Whedon's then-wife). Hallett immediately passed all of the usual steps a new actor takes after Whedon invited him to audition for Lorne, a character he dreamed up while watching Hallett perform. His role as Lorne wasn't the first time Hallette appeared in the Whedonverse, though. He also played a background character in the critically-acclaimed Buffy episode "Hush."
The sassy demon instantly became a fan favorite, solidifying Hallett's future as a frequent guest star and an honorary member of Angel Investigations. Hallett tragically began facing heart complications at the end of his run as Lorne; after Angel ended, he only took on one more role — Cricket in the film Gepetto's Secret.
After battling congestive heart disease for years, Hallett passed away in 2009 at the age of 33. Fans and co-stars alike remember the legacy he left behind. As J. August Richards told Entertainment Weekly, "He was the life of the party and made us all laugh. He was a beautiful man."