James Marsters Talks About Spike's Journey On Buffy The Vampire Slayer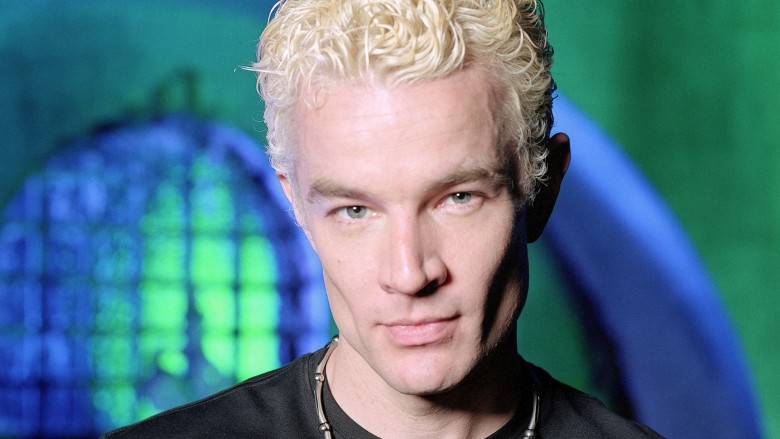 Buffy the Vampire Slayer's 20th anniversary is the gift that just keeps giving. With producers and cast members once again talking revival chances, we were already getting way more of our Buffy fix than usual, but, on top of all that, the cast is revealing some behind-the-scenes secrets of the show that we never got to hear before.
In an interview with The A.V. Club, James Marsters, who plays Spike, talked about his time on the show, which went from badass, leather jacket-wearing villain to vampire with a soul. The journey was difficult for Marsters, who said that he "got afraid to read the scripts" in season six because "there were just no rules anymore." However, Marsters defended the season's darker tone, saying, "You really want to be out of your comfort zone, and I was certainly out of my comfort zone during that time. [Joss] once told me, 'It's not about giving the audience what they want. It's about giving the audience what you think they need.'"
Marsters said that the primary example of this was the scene in "Seeing Red" in which Spike tries to force himself on Buffy. He called filming the scene "the hardest day of my professional life." "I was curled up in a fetal position in between takes," he said. "It was just unbelievably hard. But again I'm glad we did it. Spike was evil, and I think a lot of people forgot about that. Joss was constantly trying to remind the audience, 'Look, guys, I know he's charming, but he's evil.' He's a bad boyfriend. It would be bad to date a guy like this. And I think he wanted to reinforce that in the most dramatic way imaginable."
The later seasons of the show were tough for Spike, culminating early on in season seven when he got his soul back. Marsters said that there were some major reshoots required to one of the more notable scenes in the character's journey– the scene in season seven, episode two where he lays himself on a cross to atone for all the people he killed. According to Marsters, the scene, which Joss Whedon described as his "whole career-making scene," was "cringe-worthy" at first due to over-acting and bad writing. However, Whedon decided to rewrite and reshoot the whole scene (despite the 12 to 20 hours required to do so) in order to make the scene "less emotional" and "more distant" to highlight Spike's shame.
Marsters cited "The Body" (an episode we think most people don't want to watch more than once) and "Tabula Rasa" as his favorite episodes of the series. He also loved his season two introduction, "School Hard," where the director John T. Kretchmer committed "career suicide" by blowing the budget with a crazy amount of shots to introduce the character in an epic way. "[Kretchmer] came to me and he said, 'Look, they just told me I'm never going to be on this show if I don't rein it in. I don't care. This episode is going to be amazing,'" he said. "I think part of the reason the character broke out quickly is because that first episode was so tight, as far as how many shots he got." (Kretchmer did not work on Buffy again, but he has since worked on shows like Veronica Mars, White Collar, and Army Wives.)
Marsters said that Spike was his favorite big bad, but he did give a surprising answer when asked whether he was team Angel or team Spike, saying that he thought Angel was actually the one Buffy should have ended up with. "Angel was not as fun because he felt so bad about everything," he said. "That's a hard thing to make entertaining, but frankly, that's a mature attitude when you've done the stuff you did. Spike wasn't a good person." However, in the long run, Marsters thinks that the newly soul-having Spike, if given time to mature, could be right for Buffy.
Marsters can next be seen as one of the villainous parents on Hulu's Marvel's Runaways series. In the meantime, see what Adam Busch, who played Warren on the series, has to say about fans who hate him for his villainous character.