Legendary Comics Writer Roy Thomas Reveals What It Was Really Like To Work At Marvel - Exclusive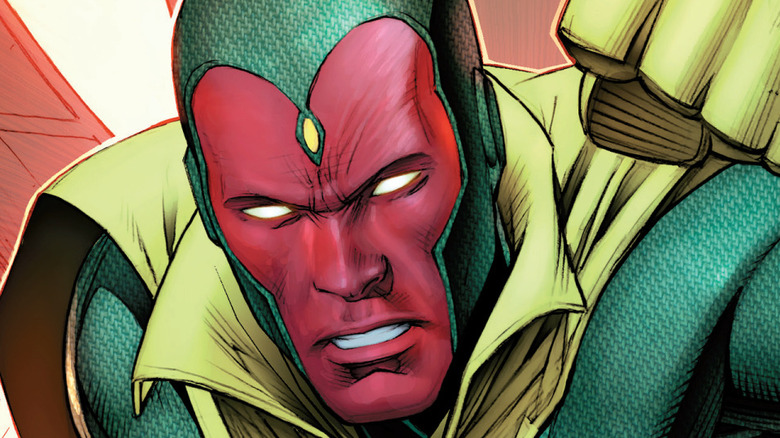 John Buscema/Marvel Comics
In 1965, high school teacher Roy Thomas made a fateful decision to move from his hometown of Jackson, Missouri to New York City to take a job as assistant to the then-editor of DC Comics, Mort Weisinger. Thomas had been a devoted comics fan since childhood, even writing and drawing his own books like "All-Giant Comics" while in grade school. By 1964, in addition to teaching, Thomas was heavily involved with comic fandom as the editor of a key early fanzine called Alter Ego. Heading to New York to work at one of the top two comics publishers seemed like a natural step forward.
But Weisinger's notoriously difficult temperament led Thomas to realize fairly quickly that he couldn't work at DC Comics for very long. Speaking with Looper in an exclusive interview, Thomas recalls that Weisinger wasn't straight with him from the start: "The DC job started badly. Mort purported not to be 'ready' for me to start for another week, at least for pay, even though he'd known for weeks when I was coming and didn't say a word."
Thinking quickly, Thomas wrote a letter to Marvel Comics editor Stan Lee, who then called him and invited him to take a writing test, filling in dialogue on four Jack Kirby-drawn pages from "Fantastic Four Annual" #2. "Stan offered me a job 15 minutes or so after we met and was glad to put me to work — for pay — the moment I could start," says Thomas of his vastly different experience with Smilin' Stan.
Roy Thomas 'didn't want to blow' his job with Marvel Comics in the early years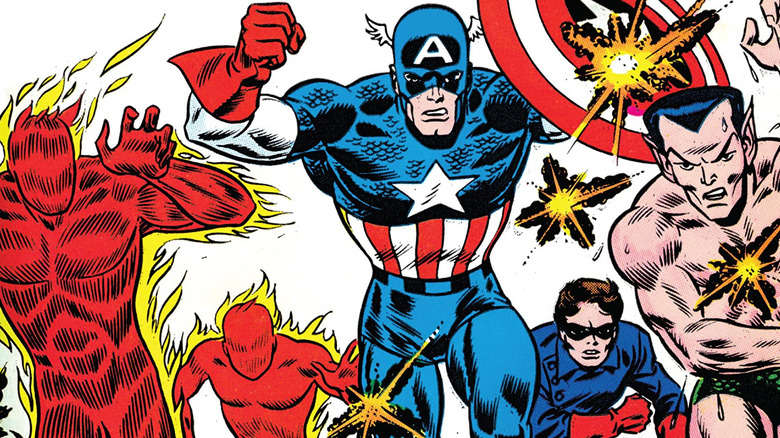 John Buscema, Frank Robbins/Marvel Comics
Roy Thomas started as a staff writer at Marvel Comics, working his way up to assistant editor and eventually making Marvel history as the successor to Stan Lee in the job of editor-in-chief, after Lee was promoted to publisher.
Decades later, Thomas tells Looper that going to work for Marvel was a complete turnaround from his turbulent eight days at DC under Mort Weisinger. When asked about his relationship with Lee and the artists in the early days, Thomas describes it as "very good, fairly informal," adding, "Although I was walking on egg[shells] because I didn't want to blow the Marvel job as I'd blown off the DC one."
He continues, "Stan was mostly pretty serious about his work, but he had a joking side that could put one at ease too, and it contrasted so much with Mort Weisinger that I felt good about it."
Thomas felt so good, in fact, that he stayed at Marvel for the next 15 years, even after stepping down as editor-in-chief in 1974 and concentrating mainly on writing.
Roy Thomas co-created some of Marvel's greatest characters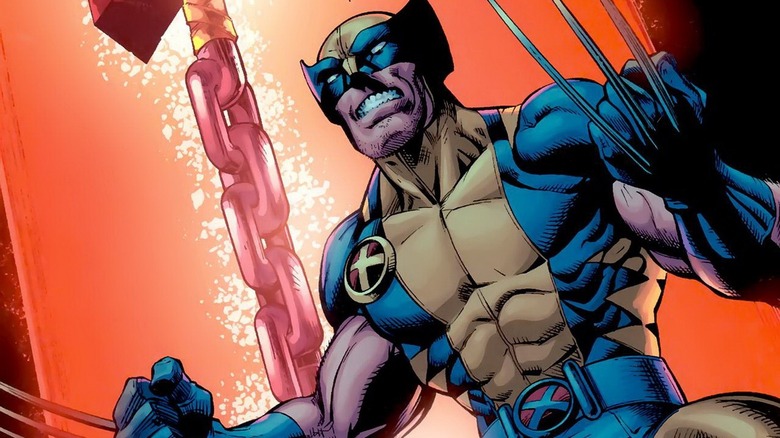 Marvel Comics
During his initial run with Marvel, Roy Thomas wrote enormously popular titles like "The Avengers," "X-Men" and "Doctor Strange," while creating or co-creating a list of characters that includes many still important to Marvel today. Among the characters he had a hand in launching — working with artists like John Buscema, Neal Adams, and others — are Vision, Wolverine, Carol Danvers, Ultron, Man-Thing, Adam Warlock, Morbius, Ghost Rider, and many more.
Asked if there's a particular story or character he's especially proud of bringing to life, Thomas says, "If you mean in the '60s, it would be the introduction of Ultron and the Vision — though also 'X-Men' with Neal Adams [and] 'Captain Marvel' with Gil Kane were great stories too."
Thomas went on to more great accomplishments at Marvel during the 1970s, including introducing Conan the Barbarian to Marvel readers and co-creating the classic Kree-Skrull War arc, but the impact of those early days at the comics giant is still being felt to this day.
Roy Thomas recently curated "Captain America," a collection of classic tales starring Marvel's First Avenger, for boutique publishing company the Folio Society.