This Is When Raya And The Last Dragon Is Free On Disney+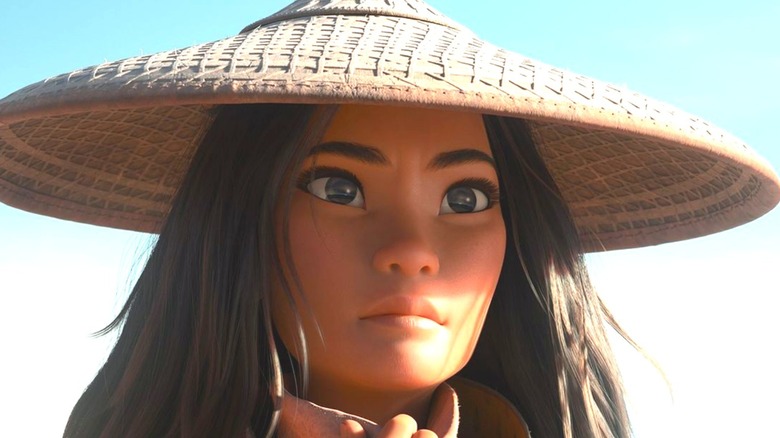 Walt Disney Studios Motion Pictures
Disney princesses sure have come a long way. From the 1990s to the present day, princesses haven't been afraid to speak their minds. They'll set out on grand adventures all on their own without waiting for a man to lead the charge, and their journeys don't necessarily have to end with wedding bells, either. They're fully independent women, and nowhere is that better exemplified than in the latest Disney animated feature — "Raya and the Last Dragon."
Raya (Kelly Marie Tran) is more than happy to embark on an epic quest all on her own, and while she gets some help from the dragon, Sisu (Awkwafina), she proves she's more than capable of making it in the world all on her own. Of course, there are plenty of people out there who have yet to see the latest film in the Disney universe, as it's only been in theaters in the United States since March 5. It was released on Disney+ on the same day, albeit under Premier Access, which requires an extra $30 charge. 
Naturally, a lot of Disney lovers just want to wait until they can watch it from the safety of their home without spending more than the monthly Disney+ subscription. Luckily, those fans don't have to wait too much longer, as "Raya and the Last Dragon" will soon be on Disney+ for all to see. 
Raya and the Last Dragon will be available on Disney+ for free on June 4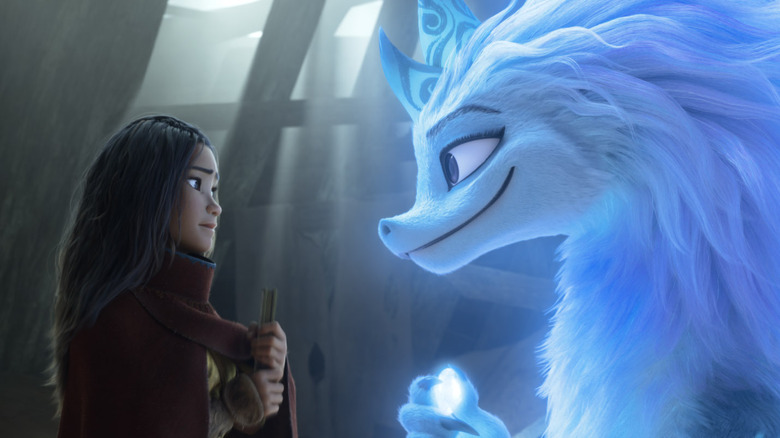 Walt Disney Studios Motion Pictures
Like many studios right now in the aftermath of the COVID-19 pandemic, Disney has begun experimenting with releasing its movies in theaters in tandem with a streaming release. The live-action "Mulan" was the first movie to attempt this strategy and was only available to Disney+ users on Premier Access for the first three months. "Cruella," "Black Widow," and "Jungle Cruise" are all following the same strategy, and we're still in that in-between area for "Raya and the Last Dragon." 
While Disney+ subscribers have been able to pay $30 to watch the movie at home since March 5, everyone else can watch it for no extra fee starting on Friday June 4. That means you'll be able to log into your Disney+ account, and "Raya and the Last Dragon" will be right there waiting for you. All you have to do is press play and enjoy. 
In the event June 4 is still too far away for you to see how this adventure in Kumandra plays out, there's still a way you can see it sooner other than paying $30 for Premier Access. "Raya and the Last Dragon" will be available on DVD and Blu-Ray starting on May 18, so you can watch it whenever you please even without a Disney+ subscription. It also looks as though the movie will be available to rent on Redbox starting on May 21, and that will only cost you a couple of bucks if you only hang onto it for a single night.