It's Not All Bad News About Mulan On Disney+ Anymore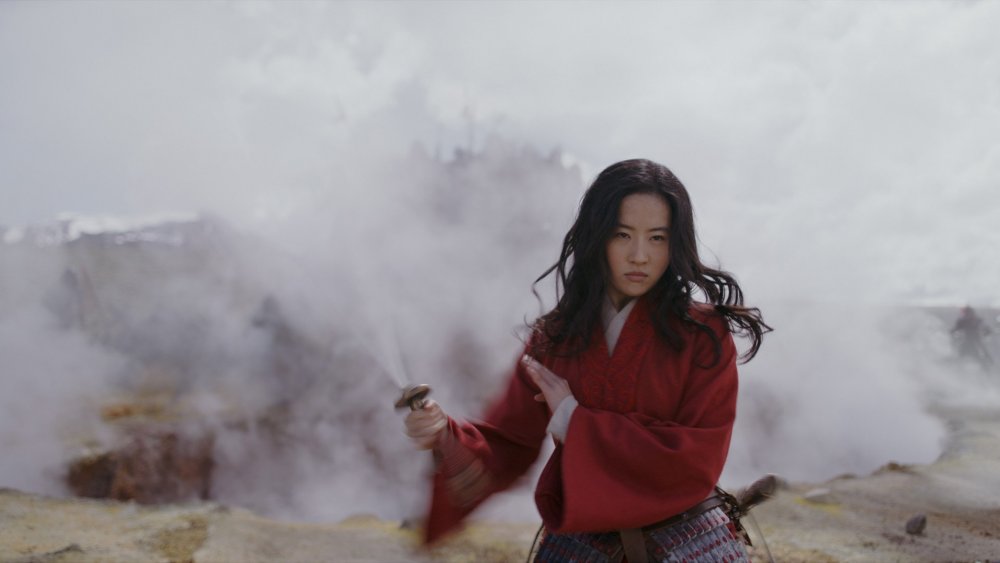 Disney
Good news has dropped for Mulan fans with Disney+ subscriptions.
After the live-action Mulan remake was shuttled to Disney's exclusive streaming service due to COVID-19, which is keeping a whole host of movies out of theaters outright, subscribers were dismayed to discover that they would have to pay $29.99 to watch the film on top of their monthly $6.99 subscription fees. However, if you're a Disney+ subscriber who doesn't feel like shelling out nearly thirty dollars to watch Mulan, you can rest easy.
Ahead of the film's planned streaming release on September 4, 2020, Variety revealed Disney's announcement that the film will still cost $29.99... for a few months. On December 4, 2020, the paywall will drop, and Mulan will be available to all subscribers at no additional cost. This paywall, which Disney has dubbed "the Mulan premier access offer," will be available until early November.
Disney+ subscribers throughout the world will be able to get Mulan early, except in France, where theater owners opposed the film's streaming release, but Variety reports the price will be slightly lower in other territories. (If you're in France, no need to worry: the film will be available to all Disney+ subscribers in December there as well.) In countries like China, where Mulan will be available theatrically, don't expect the film to show up on Disney+, as film goers will have to return to theaters in person.
Mulan has faced several hurdles and delays ahead of its release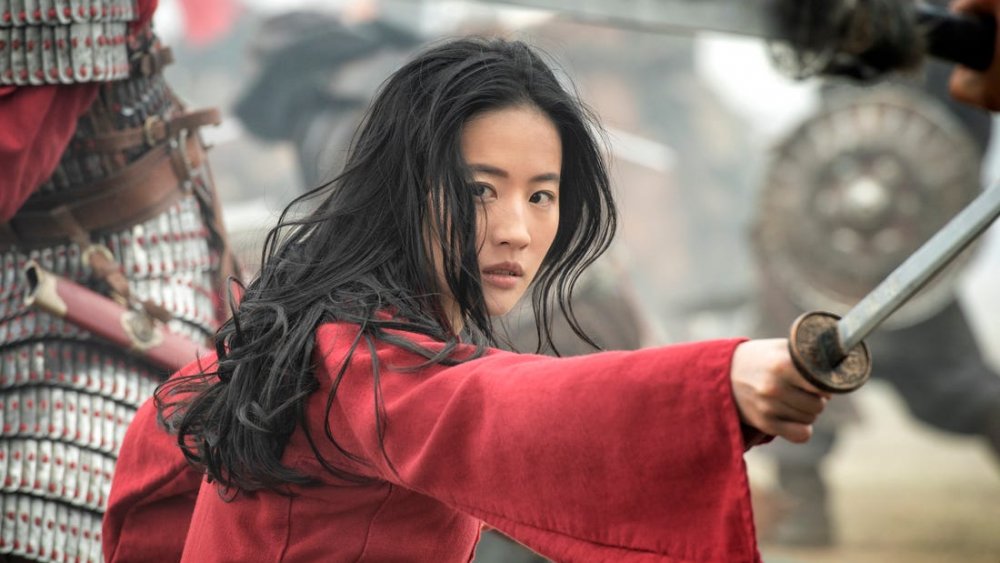 Disney
This news feels like the first good omen about Mulan's release in quite some time, considering that the film has faced seemingly endless obstacles surrounding its release. Originally slated for a theatrical release in March of 2020, Mulan was delayed, like so many other films, due to the sudden surge of COVID-19 cases across the globe. As movie sets and movie theaters shut down, en masse, to try and stem the spread of this novel coronavirus, Mulan's fate seemed uncertain for a long period of time.
However, Disney+ swooped in to save the day, announcing that excited fans would be able to watch Mulan from the comfort of their own homes, but it would cost them. Presumably, the House of Mouse is charging extra for Mulan — at least for a limited time — to try and recoup some of its enormous budget, but the cost may be a turnoff for some subscribers, especially after highly anticipated films like Hamilton hit the streaming service at no extra charge rather than heading to theaters.
If you're willing to pay the Mulan tax, the live-action remake will hit Disney+ on September 4, 2020, for $29.99.